Opinion |
What Israeli Journalists' Public Broadcasting Fight Is Really About (Hint: It's Not Democracy)
It's not about free press, either.
Israeli journalists protest in Tel Aviv against shutting down the news division of Kan, the new public broadcasting corporation, April 1, 2017.
Credit: Ilan Assayag
Everyone knows that the people are flagrantly blockheaded and that democracy must be defended from them – on the assumption that democracy is state-funded media. That's why the State of Israel set up four television channels for its blockheaded people: Channel 1, Educational TV, the Knesset Channel and Channel 33. It also created nine (yes, nine) radio stations, among them Reshet Bet, Reshet Aleph, 88 FM, Reshet Gimmel and Galei Zahal (Army Radio). The most expensive and most failed of the public media projects is Channel 1, but the Israel Broadcasting Authority in its entirety suffered from every possible malaise, despite – or perhaps because of – its vast budget. Until, finally, it reached a condition in which all that can be done is to declare it an endangered flower, which can be called "IBA," or "the corporation." Or "wagtail," if you insist.
The freedom of public broadcasting rests on three foundations: freedom from success, freedom from the dismissal of superfluous employees or from shutdown due to the above-noted lack of success, and the freedom to make profligate use of public funds. And when I say "success," I mean ratings – I apologize for the vulgarism – and I haven't even mentioned "profitability," for fear that someone will think that the media should make a profit, or at least not lose money. In my defense, I will note that I am not referring, heaven forbid, to barbaric ratings such as 30-something percent viewers of barbaric programs like "Big Brother." No, I mean modest, civilized ratings of, let's say, 10 percent, a figure even half of which the IBA barely scratches.
Everyone knows – that is, only experts on democracy know – that public broadcasting is essential to democracy. The proof: Wherever you have privately owned media, there is no democracy. In addition, public broadcasting is the barrier to the poor taste of the masses. The experts mentioned above elegantly ignore all the achievements of the commercial channels and of cable TV and satellite TV, arguing that, with all respect, they did not produce "Pillar of Fire," the IBA's series about Israel's history [from 1981].
Kudos to people who know exactly what democracy looks like, but what do you do if the dumb public has no interest in public television? And if the public, which was able to decipher the intent of every eyelash and fingernail of news anchor Haim Yavin during the period when Israel had only one channel, abandoned "Mr. Television" when other viewing possibilities became available? Are we allowed to say: "Okay, we tried. It didn't work out. Too expensive. We'll shut it down"? Noooo. God forbid we should close down an overly expensive and utterly failed enterprise in a world of multiple private media and multilingual internet. Democracy will die, my friends. Die! And with it culture! And documentary film! They'll all die!
To be fair, there is actually a public that cottons to an organization with hundreds of employees that is committed neither to organizational efficiency or success. The public that needs public broadcasting is comprised of media people of all kinds who, like all normal folk, want to make a living and who, like all normal folk, would prefer to be paid a higher salary than they could get in the free market, be protected from dismissal, and on top of it maintain that they are more essential to democracy than a lighting man on Channel 2 News.
Public broadcasting is a salient economic interest of people for whom broadcasting is their occupation. Regrettably, that public is far smaller than the public for which public broadcasting was established in the first place, namely those we can call, for the sake of convenience, "the rabble who don't know what's good for them." That brazen rabble disconnected from Channel 1 as viewers, but as taxpayers continued to be in contact with the IBA's aggressive fees-collection unit, until the television fee was canceled two years ago (the radio fee is still with us), in favor of a more aesthetic collection of the funds through the general taxation system. Happily, the media people have a wondrous device called a "microphone" that allows them to wage an effective battle for jobs – sorry, for democracy.
It's obvious to every decent human being that public broadcasting must be untainted by political intervention – the politicians only have to sign the checks and shut up. Yet those very saints find it acceptable for the private, commercial media, owned by the crazies who decided to finance television from their own money and not from the citizen's bank account, to be stringently supervised by the state. Accordingly, Mother Russia, through the council of the Second Authority for Radio and Television and the Council for Cable TV and Satellite Broadcasting, intervenes in the broadcasting schedule of the commercial channels, decides how many hours of drama they will broadcast, how many hours of documentary, even the duration of the newscasts. Channels 2 and 10 were slapped with ringing fines for broadcasting too many commercials, though I find it difficult to understand why the state reacts so severely to commercials in a business that makes its living from commercials.
For years, Prime Minister Benjamin Netanyahu spoke of opening the media market to competition and of eliminating regulation altogether. That sounded good to those who thought – mistakenly, of course – that the word "freedom" actually means freedom: freedom from intervention in the contents of the electronic media, similar to the accepted freedom in the print or internet press, for example; the freedom to create a private radio or television outlet; and above all, freedom from the long arm of the state when it comes to what's supposed to be – damn, what's it called? – freedom of expression? Freedom of occupation?
Uh, no. In Israel, "free media" doesn't actually refer to freedom. It refers to the freedom to educate the people. And what a people! A people that had bestowed on it a single television channel, government-run, in 1968, about 20 years after the rest of the world, a people whose government erased the color from its broadcasts so that the owners of color TV sets wouldn't provoke the anger of their neighbors (the citizens rebelled and with their own money bought an anti-erasure device), a people that was allowed to establish cable TV in 1989, a commercial channel in 1991 (even then under government supervision and regulation up to the ears), a people whose government monopolized national radio broadcasting and imposed restrictions on private radio stations. A people whose top journalists, instead of fighting for free media, are fighting for their and their colleagues' freedom to waste public funds and the right to be education noncoms at bloated salaries.
If journalists and the champions of freedom of expression were worth their own posturing, they would know that the media can, should and must separate from government sponsorship. Only after the government takes its hands off the media market completely, in terms of both funding and regulation, will it be possible to speak genuinely of free media.
Irit Linur is a freelancer on a private television channel, and for the past two years has been a salaried employee of a public radio station based on a contract that is renewed (or not) annually, after having worked there, too, for many years as a freelancer.
ICYMI
Ken Burns' Brilliant 'The U.S. and the Holocaust' Has Only One Problem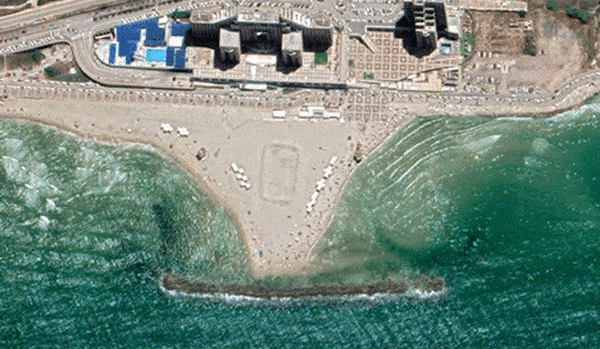 Facing Rapid Rise in Sea Levels, Israel Could Lose Large Parts of Its Coastline by 2050
As Israel Reins in Its Cyberarms Industry, an Ex-intel Officer Is Building a New Empire
How the Queen's Death Changes British Jewry's Most Distinctive Prayer
Chile Community Leaders 'Horrified' by Treatment of Israeli Envoy
Over 120 Countries, but Never Israel: Queen Elizabeth II's Unofficial Boycott