Opinion |
How Do You Defend Israel? Abuse? A War on Women? Felony Assault?
As for the nastiest, the most black-hearted, the bent and sadistic and borderline criminal shock troops of the 'pro-Israel' fringe, it's time to ask: Why, really, are you doing this?
Police helping a protester during clashes between demonstrators at the AIPAC policy conference in Washington, D.C., March 26, 2017.
Credit: JTA Photo Service / Andrew Biraj / AFP / Getty Images
Maybe it's something in the air. Maybe it's Trump. Or maybe it's the fast-approaching fiftieth anniversary of the Occupation. But something's definitely going on with hardline "defenders of Israel."
Ranks of the loudest, the crudest, the most malevolent of the pro-settlement right, have declared war. On Jews.
They've decided that these days, the best use of their energies in advocating for Zionism, is to focus on a certain sector of proudly progressive young Jews - activists who are opposed to the Occupation but who still harbor strong feelings for Israel.
To focus on them, that is, in order to abuse them, assault them, harass, intimidate, demonize, smear and, in some cases, literally bludgeon them.
All too often, this is how "pro-Israel" activism rolls these days - with a tool box brimming with malevolence, misogyny, and even physical violence.
Using the wooden poles of Israeli, American, and pro-Kahane flags as clubs, Jewish Defense League extremists swarmed on, severely beat and kicked anti-occupation protesters last week outside the annual convention of the AIPAC pro-Israel lobby. Police later said one of the attackers was charged with felony assault, and another with assault with a deadly weapon.
A Palestinian American college instructor, a 55 year old father of four, required 18 stitches to close wounds around his right eye. A member of IfNotNow, a movement of young Jews opposed to the occupation, was struck in the head from behind and suffered a concussion.
The JDL people tore up and burned a copy of the Koran. They called the Jewish protesters Nazis and Kapos, and told them they "should burn in an oven." They chanted "Trump, Trump, Trump." Some AIPAC attendees came out and cheered them on with high fives and fist bumps.
Jewish Defense League leader Meir Weinstein summed up the incident in a video to prospective donors: It was an "amazing experience," Weinstein said, adding that his group had "succeeded in a major way."
Three days later, Israel put on a "Stop BDS summit" at the UN. Though one of the ostensible aims of the conference was outreach to left-leaning students, speakers and much of the crowd hissed and cursed the attending members of J Street U, a widespread campus organization which opposes both occupation and BDS.
The J Street U students had come not as protesters but as participants. But this did not stop Republican lawmaker Alan Clemmons from drawing whoops and a standing ovation from the crowd, when he called J Street "anti-Semitic."
Attendees also told the J Street U members that they were pigs, that they would bring about the next Holocaust, that they should become sex slaves, and that they should "try FGM" (Female Genital Mutilation).
In fact, one of the worst facets of this supposed defense of Israel, is a war on women. Many women who care deeply about Israel, have taken leading roles in opposing occupation. And much of the worst hardline venom is reserved for them.
Last month, IfNotNow co-founder Simone Zimmerman was barraged with vicious misogyny after she spoke out against Israel's new travel ban, which would bar entry to supporters of boycotts, even if they are avowed supporters of Israel who are boycotting only the settlements.
Describing Israel as a "place which is so dear to my heart, that has been so important to my life," she noted that while she is not a BDS movement member, she viewed BDS as a legitimate tactic of non-violence in the context of applying pressure against occupation.
"I'm outraged that there's a chance that I might not be allowed to come into this country," she said in a Haaretz.com video. "I want other American Jews to be outraged that there's a chance that because of their political opinions, they might not be allowed in this country. And I want Jewish Americans to be equally outraged that this law is going to most likely disproportionally affect Palestinians and other Arab and Muslim folks."
In one of scores of hateful responses, a man who identified himself as Yaniv Kahane Zohar and a follower of JDL founder Meir Kahane, wrote in poorly spelled Hebrew on Simone Zimmerman's Facebook page:
"You are a slut whore hater of Israel / From our perspective you are not a Jew / Stay abroad there's nothing for you here in Israel / You're a spy for foreign governments / Just so you know, you're account is open [we've got our eye on you] both in Israel and with the Jewish Defense League abroad.
"Wishing you infertility from cancer, and that Arabs will rape you, you bitch / Only a slut like you needs so many Facebooks."
Rabbi Jill Jacobs, who heads T'ruah: The Rabbinic Call for Human Rights, has also been a target of obscene hate mail from individuals believing themselves to be protecting and supporting Israel.
After a terror attack, a letter writer wished murder on Rabbi Jacobs' own children. "Where r u tears for the baby girl murdered today by the Palestinians you love, Jill Jacobs Jew traitor murderer whore bitch?
"Blood of this baby is on your head, and your filthy rabbinical 'T'ruah' hands. May God repay you for the suffering of the Israelis murdered and maimed in this latest terror attack by the Palestinians, murderers of Israelis going on since the 1800's. May your baby be their next victim as you dare denounce Israel."
Another wrote that "Ms. Jacobs is a self-hating Jewish cunt who rather than fight anti-Semitism, chooses to attack Jews. Fuck off."
Writer Sarah Tuttle-Singer, an American-Israeli who frequently posts on her affection for the country and its people, but whose left-leaning stances have frequently been met with rafts of online hatred, notes that the responses tend to fall into three main categories.
"There are those along the lines of 'I hope Arabs rape and kill you,' or 'She only says this because all her boyfriends are Palestinians.'"
Then, she told Haaretz, there is the hyper-misogyny of some women on the far right, whose attacks against women to the left of them often are armed in heavy use of the b and c words, and in maligning a targeted woman's appearance.
"It's like they have to prove they're one of the guys," she said. "The woman may be doing this to protect her place in the group, to distance herself from woman being targeted. Maybe these women feel afraid that unless they are themselves hyper-misogynistic, they are vulnerable to attack."
Finally, there is the male respondent whose approach is condescension. "This can run the spectrum from mansplaining to full-on infantilization, or trying to 'convert'" a leftist woman, she said.
"Really Sarah, it's time to stop acting out," one commenter wrote. "You're a big girl now."
It's often the case that when Israeli policies draw the criticism of a wide range of progressive commentators, counter-attacks concentrate on singling out and targeting the women among them.
Prominent American-Israeli writer Rabbi Daniel Gordis has exemplified this on a number of occasions, most recently in a March 23 response to Simone Zimmerman's video statement. In a Jerusalem Post OpEd titled "Enemies come in many forms," Rabbi Gordis – despite having called the travel ban amateurish and a "massive, clumsy blunder" – branded Simone Zimmerman "an enemy of the state." Appearing to sneer at and dismiss her professed love for Israel, Rabbi Gordis wasn't through yet:
"We can certainly understand why Zimmerman bristles at being called an 'enemy of the state,'" he wrote. "Yet Jews who claim to love Israel but who knowingly endorse organizations that declare that Israel is fundamentally illegitimate are actually much worse than enemies of the state. They are, many Israelis believe, just traitors."
This is the same Rabbi Gordis who suggested in a 2012 essay titled "When balance becomes betrayal," that while he had great admiration for Rabbi Sharon Brous of Los Angeles' IKAR community, she had betrayed and "utterly abandoned" both Israel and his own two sons, then serving in the army.
"What I wanted to hear was that Rabbi Brous cares about my boys (for whom she actually babysat when we were all much younger) more than she cares about the children of terrorists."
Rabbi Brous' response is well worth close study.
And this is the same Rabbi Gordis who wrote in a widely disseminated letter to Rabbi Jacobs in 2003:
"Be honest, Jill: You say it, but you don't mean that you love Israel."
"You might wish you loved Israel, or you might believe that you're supposed to love Israel, or you might love the myth of Israel on which so many of us were raised," he added. "But you don't love the real Israel."
When controversy ensued, Rabbi Gordis later wrote Rabbi Jacobs that "I never intended to embarrass you personally, and if I did, I regret that and I apologize." He also told the Forward, "I definitely believe that she loves Israel."
And this is the same Rabbi Gordis who last year took Simone Zimmerman to task for having used "coarse language, posted by someone with aspirations for public position, [which] illustrated just childish instincts and poor parenting."
Really? Casting Simone Zimmerman as a product of bad parenting, as if she were nothing more than a child? Or presenting Sharon Brous as a babysitter, little more than some sort of teeny bopper? Or "apologizing" to Jill Jacobs in a classic non-apology (if I did this, accent on the IF, then I'm sorta sorry), and then going on to repeat the same behavior, time after time?
In the end, Israel and its dominant right-wing "defenders" spent – and wasted - a fortune on the "Stop BDS" summit and on the AIPAC conference.
In the words of Brooke Davies of J Street U, the summit gave prominence to "voices from the political fringes" that are "virtually guaranteed to alienate anyone with progressive values or real concerns about the Israeli-Palestinian conflict."
"The only result of such an approach will be more and more young people giving up on Israel's future," she wrote.
As for the nastiest, the most black-hearted, the bent and sadistic and borderline criminal shock troops of the "pro-Israel" fringe, it's time to ask: Why, really, are you doing this?
It's not for the sake of Israel, certainly. It alienates, it repulses, it sickens.
If you think the women you attack will be silenced, you're dead wrong.
If you think that the organizations you attack will roll over and be anything other than strengthened by this, then you don't know the first thing about them.
And if you think any of this will increase sympathy for Israel, you don't know the first thing about anything.
Maybe you do it for your own needs. There, I said it. Maybe you should think again about what those needs really are.
Or let me put this in another form, a tad closer to the oeuvre of condescension I've come to know so well, from you yourself:
You don't need a public. You don't need a following. You need professional help.
Click the alert icon to follow topics:
ICYMI
Ken Burns' Brilliant 'The U.S. and the Holocaust' Has Only One Problem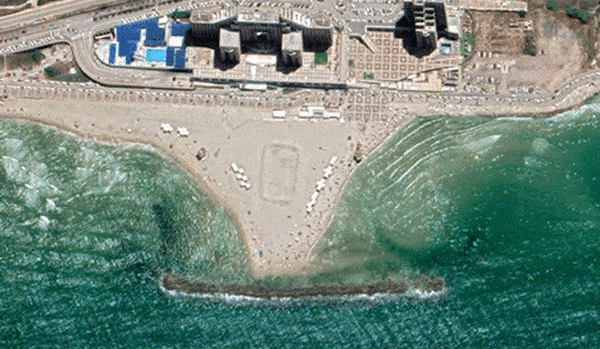 Facing Rapid Rise in Sea Levels, Israel Could Lose Large Parts of Its Coastline by 2050
As Israel Reins in Its Cyberarms Industry, an Ex-intel Officer Is Building a New Empire
How the Queen's Death Changes British Jewry's Most Distinctive Prayer
Chile Community Leaders 'Horrified' by Treatment of Israeli Envoy
Over 120 Countries, but Never Israel: Queen Elizabeth II's Unofficial Boycott