Opinion |
Anti-Semitism Can't Be Liberal American Jews' Priority Right Now
The Republican healthcare plan will lead to a moral disaster for America. We U.S. Jews must fight this outrage, not out of self-interest, but because of our duty to stand up when injustice afflicts our fellow citizens.
People participate in a Women's March to protest against U.S. President Donald Trump in New York City, U.S. January 21, 2017.
Credit: Stephanie Keith, Reuters
I am putting my Zionist work and my Israel advocacy on hold for the next few months.
I am going to focus instead on what I see as the top priority right now for my liberal activism: Saving health care for tens of millions of Americans. My hope is that other liberal Jews will do the same.
I am not abandoning my concern for Israel, God forbid. If a crisis materializes, I will be there. But I don't expect a crisis, and the fact is that nothing much is happening at the moment, at least as far as America's role is concerned. The Trump administration's foreign policy is in chaos, and when it comes to the Middle East, even the experts have no idea what will develop. It is not clear who is in charge of American foreign policy, or what the President really thinks of the Israel-Palestine issue, or how his playing footsy with the Russians will impact Israel's situation and security.
But what is clear is that President Trump and congressional Republicans have set out with extraordinary zeal to dismantle the Obama-sponsored Affordable Care Act. Their intention is to replace it with a hodgepodge of policies that will, according to the just-released Congressional Budget Office report, cause 24 million Americans to lose health insurance coverage by 2026.
Healthcare: A Republican moral disaster zone
This is a moral disaster on every level. It is a disaster most of all for the working poor, the single mothers, the older Americans not yet eligible for Medicare, those who need long-term care and will not get it, and all the other Americans who will return to the days of uncertainty and constant terror that accompany insurance-less status in our country.
These Americans will once again be forgoing care that they or their children need. And we will again see stories of the mother with a lump in her breast who worries about the cost of checking it out, and the father with chest pains who decides that seeing a cardiologist is too expensive. Many will turn in desperation to emergency rooms for ongoing care and be hounded for years by medical bills they cannot pay. And once again, lack of insurance will send untold numbers of Americans to an early grave and plunge millions of people into severe financial distress.
And what do the Republicans have to say about all of this? Sitting on their fat health insurance provided by taxpayers, most lie shamelessly. They deny the overwhelming evidence that millions of Americans will lose their insurance under their plan. They pretend that massive Medicaid cuts will not happen, or that the cuts will not lead to terrible suffering. And they rationalize their surrender to Koch-sponsored lobbyists by prattling on about the virtues of "choice." But conveniently forgotten is that "choice" loses all meaning when you are choosing among policies none of which you can afford.
We need to sustain our outrage
The only possible response to what the Republicans are doing on health care is sustained outrage. And after a lifetime of social activism, I am stunned by the level of cynicism and moral indifference that so many of our political leaders are now demonstrating. Can they not see that every uninsured family is a catastrophe waiting to happen? Do they not understand that the time has long since passed when America should do what every other advanced industrialized country has managed to do? To provide all of its citizens with a decent, affordable level of healthcare.
Some say that it is too late; the battle is already lost. But I am not giving up. Every effort must be made to break the cycle of madness from which, we thought, Obamacare had finally extracted us. And Americans are just now beginning to wake up to just how pitifully inadequate the healthcare provided by the Republican plan will be.
My own goal is not to preserve the Affordable Care Act. I am not an expert in such matters, and I am not committed to any specific plan. It is natural that honest, well-intentioned people are going to differ about how to fix healthcare.
But candidate Trump made a promise on healthcare. "I am going to take care of everybody," he told 60 Minutes. "I don't care if it costs me votes or not. Everybody's going to be taken care of much better than they're taken care of now." And in contrast to Obamacare, which still left 25 million people without coverage, he said that Trumpcare would feature "insurance for everybody." If Republicans have a way to do that other than the current model, fine with me. That's what we pay the politicians for—to find some reasonable compromise. But a promise was made, and the American people must demand that it be kept.
Jewish activism – and not out of self-interest
We Jews have a stake in this issue, of course. We are an older ethnic group with many members in the 50-60 age range who are far from affluent. We are, therefore, particularly sensitive to the inefficiencies and runaway costs of an out-of-control healthcare system. Still, this is not primarily a matter of Jewish self-interest. This is a matter of what is right for America. This is a matter of saving America's democracy. Because America cannot be great unless her greatness is shared—and this includes providing healing for the sick. And because, as Michael Walzer has suggested, democracy is at risk when the fellowship of citizens resonates so weakly, and when we are so unready to come to each other's aid.
As I work for healthcare reform in the months ahead, I hope that the major communal organizations of the American Jewish community will play a leading role in this effort. There was a time when the Jews of America would have spoken with a single voice on this issue. There was a time when to be a Jew in America meant not only to care for our own, to fight for Israel, and to educate our children as Jews; it also meant that whenever we saw injustice afflicting our neighbors, our Jewish souls would rush in to bring balm to their wounds. But I fear that is far less true today than it once was.
In recent years, there has been a feverish conversation among communal leaders about how to connect young adults to Jewish life. We all agree that they need Torah study, Jewish ritual and connection to Israel. But all of this has not been enough.
Well, here is my suggestion to these leaders about what they need to do next: They need to throw themselves into the battle for healthcare in America. They need to offer some thoughtful healthcare proposals of their own. They need to talk a little less about anti-Semitism—as vitally important as that is—and a lot more about the moral imperative of guaranteeing affordable, comprehensive health insurance for all.
A Judaism that ghettoizes itself has no real mission
Because our young people are very wise. They know that a Judaism that ghettoizes itself has no real mission and therefore no real purpose. They don't understand how Jews can pray for the sick every day and then do nothing to get health care to those who need it. In the end, if the Judaism we offer our young does not speak to the great moral issues of their lives, healthcare surely included, it will fail to capture their imagination or their hearts.
We must not delude ourselves. The healthcare plan that the Republicans are offering will lead to disaster for America. And if that happens, no matter our other accomplishments, we will have failed as a people and a nation.
And so Americans must work for healthcare reform, piece by piece, person by person. Jewish Americans should be at the heart of this struggle, and whenever possible, in the lead. And we must continue the battle until no cry for a doctor's care goes unheard.
Only in this way can we Americans do what the Constitution demands: "Establish justice" and "promote the general welfare." And only in this way can American Jews honor the values of the Jewish tradition, making their community more honest and less insular in the process.
Eric H. Yoffie, a rabbi, writer and teacher in Westfield, New Jersey, is a former president of the Union for Reform Judaism. Follow him on Twitter: @EricYoffie
Click the alert icon to follow topics:
ICYMI
Ken Burns' Brilliant 'The U.S. and the Holocaust' Has Only One Problem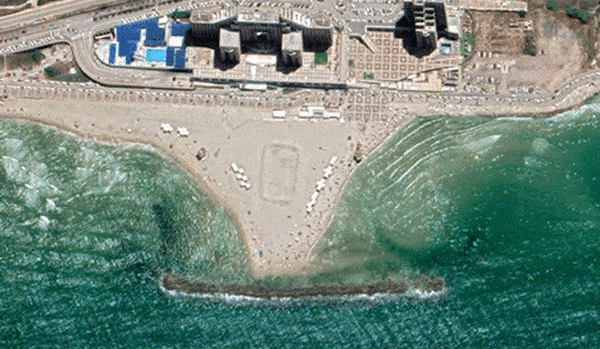 Facing Rapid Rise in Sea Levels, Israel Could Lose Large Parts of Its Coastline by 2050
As Israel Reins in Its Cyberarms Industry, an Ex-intel Officer Is Building a New Empire
How the Queen's Death Changes British Jewry's Most Distinctive Prayer
Chile Community Leaders 'Horrified' by Treatment of Israeli Envoy
Over 120 Countries, but Never Israel: Queen Elizabeth II's Unofficial Boycott