Opinion |
Why American Orthodox Jews Won't Abandon the GOP and Trump
It's a common thesis: due to their history and prophetic tradition U.S. Jews are naturally liberal and progressive. But American Orthodoxy still cleaves to the right, even when anti-Semitic voices infect conservatism.
T-shirts depicting US President-elect Donald Trump with a hat worn by Orthodox Jews and locks, and former President Barack Obama wearing an Arab headdress in Jerusalem's old city, January 2017.
Credit: Mahmoud Illean/AP
Recently I went to a seminar presentation by a colleague who's an historian of immigration. When he talked about the Jews, he proposed the well-known thesis that when they immigrated to America, they often came as refugees fleeing persecution and prejudice.
Because of this collective history and memory as well an attachment to the great moral teachings of the Jewish prophets and the rabbinic tradition, they absorbed the ideal of identifying with the liberal doctrines of the political left that support not only the widow, the stranger, and the orphan but the poor and powerless.
A group that suffered as the Jews did understood that they had to be champions of justice for all persecuted minorities, that they needed to be certain that groups underneath them on the social ladder – blacks, women, strangers or immigrants, and more recently people singled out for attacks because of their national origin or religion – were treated fairly.
For if those minorities and unmeltable ethnic groups remained targets of prejudice and discrimination, were not protected, then the Jews would also remain vulnerable.
Thus Jews became liberals and progressives, the paradigm of people demanding social justice, supporters of civil rights for all and the left leaning citizens and supporters of minorities. If those below them in society were protected, Jews would also be safe. It was also a moral position.
As Norman Podhoretz so famously put it in his Why Are Jews Liberals? "Jewish liberals (which is to say most Jews)" choose this political stance "as a mark of their refusal to put self-interest (which they equate with selfishness) above the demands of 'social justice.'"
Still others saw the liberalism of Jews as an expression of the "prophetic tradition" of challenging tyranny, poverty, oppression and war. Finally, some, like Marc Dollinger, saw this liberalism as part of the Jewish "quest for inclusion" that would ease their adaptation to American life in which they became the guardians of the oppressed.
Even as they grew wealthy and powerful in America, Jews continued to vote for the parties who espoused the liberal agenda. As the late Milton Himmelfarb famously put it: "Jews "earn like Episcopalians and vote like Puerto Ricans."
For many years, I remained convinced of the truth of this thesis, which was supported by the voting patterns of American Jews, their affiliations, and the causes they championed. No one voted for Democrats and liberal parties more; no one fought for civil rights with more passion.
But as someone who researches (and lives among) the Orthodox, I gradually had to admit this group challenges this thesis.
The Orthodox have certainly experienced their share of persecution and prejudice. Most of those in America are the children or grandchildren of refugees, Holocaust survivors and those who arrived in America as displaced persons.
Because they have always stood out for their Jewish observances and appearances, to say nothing of their residential clustering, they have often experienced the brunt of anti-Jewish sentiments and actions.
A higher percentage of Orthodox Jews than any other Jews were singled out for persecution in Nazi Europe or the Soviet Union because they were so easy to identify and so different.
When they came to America, they often lived in the inner cities, where they were the poorest of Jews, acted as shopkeepers and sometimes landlords whose direct encounter with other poor minorities created friction and mutual prejudice and enmity.
When their co-religionists championed civil rights and marched for blacks in the South, Orthodox Jews often found themselves the victims of resentment and anger from African-Americans and other inner-city minorities who claimed the Jews were price-gouging shopkeepers or slumlords and who often attacked them violently.
And even as the Orthodox grew more prosperous and some left the cities or watched their neighborhoods get gentrified, they held on to their sense of persecution. As Orthodox, they also denigrated the advantages of social integration as a recipe for assimilation and Jewish decline, unlike the majority of American Jews.
Gradually, even as the Orthodox grew in power and influence and became triumphalist, as they watched their numbers rise while the rest of Jewry slowly melted into intermarriage and became indistinguishable from the majority culture, they retained their sense of persecution and as objects of scorn.
So in spite of their history of persecution and as refugees, they gradually moved rightward politically, sharing the anger and conservatism of the Republican party.
Journalist Ari Goldman even went so far as to suggest (with a nod to Himmelfarb) that, "Orthodox Jews live like Puerto Ricans and vote like billionaires" He was probably referring to the poorer haredi and Hasidic voters who overwhelmingly became supporters of conservative Republican candidates.
Moreover as people who were troubled by the libertinism of the left, what they saw as the opposition to authority and tradition that was endemic among liberals, who opposed abortion, gay pride, and promiscuity of modernity, the Orthodox found themselves more at home among people who embraced conservative politics.
Some even questioned the quintessential liberal belief: the prime value of democracy, especially when the majority allowed for behavior and laws that clashed with their notions of what was morally correct, properly Jewish, or godly.
This has been the case at least since the days of Reagan and through Trump. Even as anti-Semitic voices who share these rightist sympathies have infected conservative ideology and anti-Jewish acts have mushroomed in the days of the latest Republican victories, Orthodox Jews refuse to abandon the parties and politics of the right.
No less a voice than Abraham Foxman (former head of the Anti-Defamation League and not incidentally an Orthodox Jew), who was always a voice reminding America of the incipient anti-Semitism abroad in the land, has curiously suggested that the wave of anti-Jewish attacks in America against community centers, day schools and cemeteries greater than anything since the 1930's is "not a crisis" and urged American Jews to stay calm and lay off President Trump. "I'm telling them: 'Cool it, cool it,'" he said.
Orthodox Jews thus throw into question the dominant explanations for Jewish liberalism and force us not only to try to explain how a group so close to Jewish observance, so familiar with Jewish texts and teaching, who can likely quote the prophets in Hebrew and by heart, who have a history and lingering group memory of persecution and the refugee experience, can turn their collective back on liberalism, joining those who either revile or mock it as naive.
They also force us to figure why the Jewish majority that daily grows more assimilated and distant from Jewish sources and observance persists in holding onto liberal ideals and views.
Could it be that the long held and cherished idea that Jewish traditions, the collective experience of being a persecuted minority, and prophetic values lead to liberalism is just plain wrong? Could it be that being Jewish and holding onto to democratic liberalism are not a natural fit? The Orthodox have a lesson to teach us; we just have to figure out what it is.
Samuel Heilman holds the Harold Proshansky Chair in Jewish Studies at the Graduate Center and is Distinguished Professor of Sociology at Queens College of the City University of New York.
Click the alert icon to follow topics:
ICYMI
Ken Burns' Brilliant 'The U.S. and the Holocaust' Has Only One Problem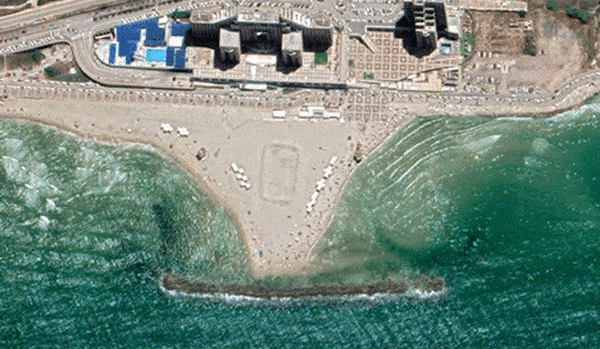 Facing Rapid Rise in Sea Levels, Israel Could Lose Large Parts of Its Coastline by 2050
Lapid to Haaretz: 'I Have Learned to Respect the Left'
The Mossad's Fateful 48 Hours Before the Yom Kippur War
As Israel Reins in Its Cyberarms Industry, an Ex-intel Officer Is Building a New Empire
How the Queen's Death Changes British Jewry's Most Distinctive Prayer