Opinion |
Why Populists and Rightists Have Been in Power for Such a Long Time
That so few Jews of Middle Eastern or North African origin have advanced in Israeli academia is a sad reflection of systematic, if unintended, discrimination.
Culture and Sports Minister Miri Regev.
Credit: Ilan Assayag
Culture and Sports Minister Miri Regev and I differ on most public issues: She identifies with the Israeli right, with military power, with the Jewish character of the state and the contemporary version of Zionism as a land-grabbing enterprise. I identify with the internationalist left, with exilic Judaism, with socialist Zionism, and with European secular culture and politics. But me and her have three powerful common denominators: We are both women, we are both of Moroccan origin and we both live in Israel.
In Israeli society, being a woman of Moroccan origin is such a powerful social marker that it is not surprising I found myself agreeing with one of her latest Facebook posts which read: "Blindness. It seems that even in 2017, about 70 years after the establishment of the state, qualified people among Middle Eastern, Sephardi and the non-Jewish sector have not been found eligible to receive the Israel Prize. The exclusion of Mizrahim, Sephardim and ultra-Orthodox Jews and the non-Jewish sector persists with regard to the Israel Prize – a prize that should provide an appropriate representation of all populations that make up Israeli society In Israel more than 50 percent [of the population] is composed of Sephardim and Mizrahim, and they have not found a place – not in the prize committees and not among the winners."
And Regev asks pointedly why the conclusions of the state comptroller in this matter from a few years ago have not yet been implemented. With no little irony, she hopes that "maybe next year our luck will improve or the committees will become unblinded."
The question of when and mostly how blindness stops is a fascinating one. But all the evidence suggests that this blindness is not near to seeing the light. Regev's remarks were met by a thundering silence by the traditional liberal Ashkenazi left. With the exception of a tweet by Zehava Galon who agreed with Regev, no one reacted to the stunning fact that half of the population is hardly ever represented in the most prestigious ranks and distinctions of Israeli culture and scholarship.
Whether this silence derives from embarrassment, irritation or indifference does not change the fact the liberal left still does not grasp that this issue has been the single most crucial determinant of its historical defeat, and the hidden mover of Israeli politics in general.
Right-wing populism would have never won Israeli politics if it had not rested on the systemic exclusion and persistent denial of such exclusion. With very few exceptions (see Ehud Barak's perfunctory apology), most Ashkenazis have consistently claimed that there has never been discrimination against Mizrahim or, when they did concede it, usually proceeded to claim that it does not exist anymore. Take the response by the Education Ministry, which managed to add insult to injury: "The Israel Prize is awarded to those who have excelled and made a breakthrough in their field."
The status of Mizrahi Jews inside Israeli society is the least discussed scandal of Jewish-Israeli history, the least well-known by foreign journalists or by Jewish communities abroad. The substance of this scandal can be summarized in simple words: For the past 70 years, Ashkenazi Jews have consistently and systematically used language, worldviews and policies toward Mizrahim that can only be compared to the relationship of colonialists to natives, with the major difference that Mizrahim and Ashkenazim are supposed to be part of the same religious, ethnic, national group.
In official government papers or at informal dinner tables, Ashkenazim called their Sephardi brothers "inferior," "dumb," "primitive," "ignorant," "culturally backward" ( I personally frequently heard these words at some dinner tables). Ashkenazis played in symphonic orchestras and went to concerts on Friday morning, while Mizrahi women cleaned their houses, cared for their babies, cooked their food, filled the low-skilled jobs in factories.
Not good enough
The least discussed and most stunning scandal of modern Jewish history is this one: A Morrocan Jew, of any social class, literate or illiterate, with or without college education, fared far better in any Christian country than in Israel. S/he fared far better not only economically and socially but more primordially, as a human being. A Mizrahi Jew of any social class was more likely to be bestowed human dignity in a Christian country than in Israel. This simple fact has enabled right-wing populists – who, like Netanyahu, are not particularly bothered by the working classes or Mizrahim – to seize and hold on to power for so long.
Liberal democracy is built on four pillars: on a parliament composed of elected members, on independent courts, on a free press and on a higher education system which pursues knowledge in the spirit of the fundamental value of equality between men and women.
Israeli academia has betrayed its vocation of being a moral guide to the rest of society. Since its inception, it has functioned as a colonial gentlemen's club. It has entrenched the myth that if no Mizrahi has been found worthy to enter the Academy of Sciences, to receive the Rothschild award, to preside over the Israel Prize committee or lead an Israeli university, it is because – well, how shall I say it – we Mizrahim are "simply not good enough."
Regev is right to mock the moral authority of such academic committees. Academia is the least transparent institution in society, because all its decisions are made by anonymous committees not accountable to anyone. These committees must make decisions only based on merit. But when an institution has managed so successfully to exclude half of its population (no other Western society has managed an ethnic discrimination of such scale from within its own nationals), we must suspect it makes its decisions in other ways.
As much accumulated research and evidence suggests, the decisions of academic committees are likely to reflect the ethos and the tight networks of the elites which have governed, unchallenged, the Israeli academic system since the 1920s. These decisions are based on relationships of friendship, on fuzzily established reputations, on familial pedigree, on a hierarchy of disciplines and topics, and mostly on an unconscious (and sometimes conscious) classification of human beings according to their gender, religion and ethnicity. Ashkenazi men with family pedigrees will always appear as more deserving than members of minorities such as women, Mizrahim or Arabs, because they look more familiar and more authoritative to those sitting in the committees.
The moral authority of academia relies only and exclusively on meritocracy, on its capacity to produce and recognize talent regardless of ethnic or religious membership. Such moral authority of academia is jeopardized when it justifies, and in fact perpetuates, inequalities and discriminations. It is not by chance that the very few Mizrahim who have entered the center of Israeli society did so in sectors that do not depend on the evaluation of Ashkenazi committees: in business and politics (mostly through religious parties). They entered the higher military echelons when the army started losing its prestige with Ashkenazis.
The very reason why populists and extreme right-wingers have been in power in Israel for such a long time is exactly here: It is because the so-called liberal Ashkenazi elites never bothered to even pretend to represent the interests, the aspirations, the worldviews of Mizrahim. It is because the academic elites who view the university with such respect view Mizrahim with disdain, or at most with patronizing benevolence.
Mizrahim never elicited the natural sentiment of brotherhood that should have been at the heart of a genuine socialist and nationalist politics of solidarity. Israeli academia has played a central role in justifying and perpetuating the cultural disdain for and exclusion of Mizrahim. It thus does not and cannot have any moral authority on the rest of society, precisely because, as the education minister's declaration illustrates, it has nourished and cultivated the idea that Mizrahim are culturally and intellectually inferior, and if they are not rewarded it is because they do not deserve to be rewarded.
The deep cultural isolation of Mizrahim from academia and European liberal culture has had deep political consequences. It has made Mizrahim alienated from the values and culture of democracy and liberalism, associated with hollow elites. This has produced the same result as with the white American working classes that elected Trump: They preferred the lies of a cynical political group that exploited them, as long as this group seemed to recognize their pain and plight. They revolted against the liberal establishment and yielded to populist, anti-democratic politics that promised to do them the justice that the liberals of the new Democrats seemed indifferent to.
The Ashkenazi right wing has been on the whole the only ones to acknowledge and address the painful inequality and discrimination, even if for cynical electoral purposes. The greatest tragedy of Israeli politics is the same that plagues the liberal world: It is an anti-democratic politic that claims to fight the inequalities and injustice that have been silently eating the heart of Israeli society.
Click the alert icon to follow topics:
ICYMI
Ken Burns' Brilliant 'The U.S. and the Holocaust' Has Only One Problem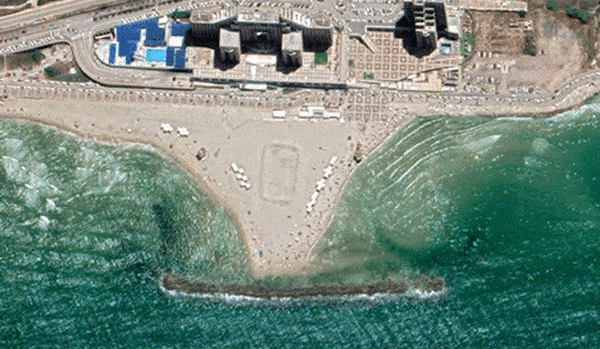 Facing Rapid Rise in Sea Levels, Israel Could Lose Large Parts of Its Coastline by 2050
As Israel Reins in Its Cyberarms Industry, an Ex-intel Officer Is Building a New Empire
How the Queen's Death Changes British Jewry's Most Distinctive Prayer
Chile Community Leaders 'Horrified' by Treatment of Israeli Envoy
Over 120 Countries, but Never Israel: Queen Elizabeth II's Unofficial Boycott