Analysis |
Netanyahu's Pragmatic Calculations Regarding Trump and Putin
Zionist leaders since Theodor Herzl have known that sometimes community interests mean turning a blind eye to hatred of Jews elsewhere.
Putin and Netanyahu at a concert, dedicated to the 25th anniversary of the restoration of diplomatic relations between the two countries, at the Bolshoi Theater in Moscow, June 7, 2016.
Credit: Sputnik, Reuters
We all probably have that one member of the family who holds some form of racist or xenophobic views and aren't afraid to express them. That uncle who doesn't like black people or grandmother who thinks homosexuals (she still calls them that) are sick. Every time they open their mouths we dread what they may be about to say.
If we're lucky, he or she is an older member of the family. Someone we can somehow excuse because they belong to a previous unenlightened generation which didn't really know better. If it's a relative of our generation, or heaven forbid someone even younger than us, it's much worse. Then it's a failure of ours as well. But it's family and at some stage you stop having pointless arguments and just try and ignore whenever hateful things are said. Because it's family.
But it doesn't only happen to us in the family. We meet people who are not ashamed to voice their hatred and fear toward a minority group. Sometimes it's possible to avoid, or even to take action and insure the racist or the bigot is disciplined or even removed. But often it's not possible. It may be a valued employee or even a boss.
The company we work at may not rigorously enforce regulations to prevent things like this being said in our working environment. Especially not when it's someone at the top or a valuable client. And it may not even be the company's decision.
Sometimes we have little choice but to make that call ourselves – we can resign or fire this person or continue employing or working for a racist, because we can't always choose who we work with and that's how we make a living. By ignoring other's people nasty opinions.
Which is not so easy if your job is to run a country and the people you have to deal with are leaders of other countries with nasty views. Especially if you're the leader of a democracy and journalists can ask what you think of those leaders' views and actions.
Last week in this column I joined the chorus of criticism of Benjamin Netanyahu for covering up for the shameful way that Donald Trump has been largely ignoring and even enabling the outbreak of anti-Semitism in the United States. This week Netanyahu was at it again, expressing his "appreciation" of the president's "strong statement against anti-Semitism" during their phone call on Monday.
But then I thought, actually Trump is not the worst enabler of anti-Semitism Netanyahu has dealings with. On Thursday he met with Russian President Vladimir Putin, a man who, like Trump, professes to be a great friend of the Jews while maintaining close relations with a wide host of Russian nationalists who are also virulent anti-Semites. And if you think the Trump-loving Breitbart News is bad, you haven't checked out the conspiracy-theory-pumping Holocaust-denier-hosting Russia Today network, which unlike the privately-owned Breitbart, is fully financed and directed from the Kremlin.
Rules of Israel-Diaspora relations
Why are we attacking Netanyahu for cozying up to Trump while accepting that dealing with Putin is part and parcel of pragmatic diplomacy?
Of course, the simple answer is that we have higher expectations of democratically elected leaders of Western societies. There's nothing new about anti-Semitism in Russia and when compared to previous Russian leaders, Putin is indeed a philo-Semite. The spike in anti-Semitic incidents in the U.S. seems to be an anomaly and Trump is being accused of "normalizing" it. Putin gets the benefit of low expectations.
And there is another factor at work in Russia. The Russian-Jewish communal leadership, such as it is, has by and large been co-opted and cowed by Putin, for their own reasons. They rarely speak out against the anti-Semitism which still flourishes across their country, helping to create the myth that in Putin's Russia there is zero tolerance toward anti-Semitism. Even if the Israeli leadership was minded to take the Kremlin to task, the rules of Israel-Diaspora relations dictate that Israeli ministers should not outflank the local Jewish community and respect their considerations on such matters.
Anyway, why blame only Bibi? Take British Prime Minister Theresa May for example. She rushed after the inauguration to be the first world leader to meet Trump. A woman of firm principles embracing the world's most famous misogynist, laughing nervously when reporters reminded her of the things he had said and done, allowing Trump to take hold of her arm when they walked through the West Wing. Has Mrs. May somehow betrayed women or should we respect her eagerness to bolster Britain's "special relationship" with America at a time when Britain is leaving the European Union and is anxious for a new trade deal with the U.S.? Does she even have a choice when it comes to trying to befriend Trump?
Back in early 2015, after the terror attack at the kosher supermarket in Paris, Netanyahu rushed there and was accused by many Jewish leaders, though usually not in public, of having cynically taken advantage of the outbreak of anti-Jewish violence in Europe. Now he is being accused of the opposite when it comes to Trump's America.
Netanyahu's pragmatic calculations regarding both Trump and Putin are clear. This is his opportunity to try and build an international alliance against Iran, the greatest threat to the Jewish state in our age, or so at least Netanyahu believes. None of the members of this alliance are the kind of people you want around your dinner table. Not just Trump and Putin. It includes the absolutist Sunni Arab kings and princes, the autocratic president of Turkey and the military dictator of Egypt. Netanyahu is increasingly being seen as a proxy of Trump in this tricky world of alliance-building. Should he jeopardize that extremely useful lever of influence?
The Jews of America are waking up to the fact that anti-Semitism is on the rise and that it is in many ways connected to the personality of the new president and ideology of some of his fellow-travelers – should that impact on Israel's need to build an alliance against Iran? Only a few months ago Israelis and Jews on the left side of the political divide were blaming Netanyahu of damaging the U.S.-Israel strategic relationship by confronting the Obama administration. Now they are demanding he confront yet another president.
Would a different Israeli prime minister have reacted differently to Trump and the poisonous atmosphere he has ushered in? Past history suggests not. Israeli and Zionist leaders generally tended to be pragmatic on these issues from the movement's foundation.
Theodor Herzl engaged with the kings and emperors of his age in the knowledge that none of them were enlightened liberals and quite a few were anti-Semites. The left wing of the Zionist movement negotiated the "Transfer Agreement" with Nazi Germany in the early 1930s, and helped the Third Reich evade a worldwide Jewish boycott. The Revisionists attacked the agreement, but a few years later reached a deal for military training and arms from the anti-Semitic Polish government, which was interested in getting as many Jews as possible to leave Poland. Ben-Gurion knew that the Reparations agreement with post-war West Germany was being negotiated with "former" Nazi officials as well and the Zionist-socialists of Mapam ignored Stalin's anti-Semitic "doctors' trials."
Political expediency and diplomatic pragmatism has often trumped the duty to protest anti-Semitism. If building the future haven for all Jews was the overriding priority, it had to mean at times turning a blind eye to hatred of Jews elsewhere.
Netanyahu and Trump invented nothing.
There will always be a built-in tension and contradiction between Jews of the Diaspora and Jews of the Jewish state. The sole justification for the existence of the Jewish state is based on the premise that even in the most advanced and tolerant societies, Jews can never be certain of their security. That no matter how hospitable America has been throughout its history to the Jews who arrived on its shores, no matter how prosperous and influential they are there, it could still happen in America. Israel's security will always be based on the Jews' insecurity.
Click the alert icon to follow topics:
ICYMI
Ken Burns' Brilliant 'The U.S. and the Holocaust' Has Only One Problem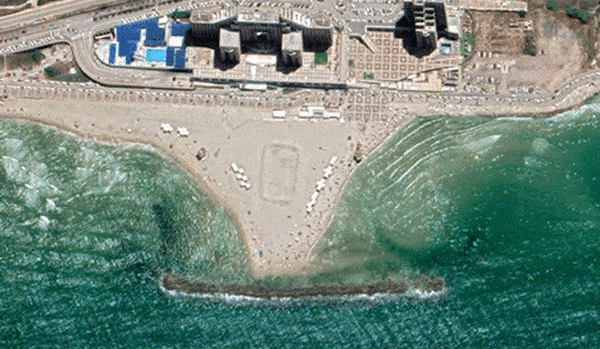 Facing Rapid Rise in Sea Levels, Israel Could Lose Large Parts of Its Coastline by 2050
Lapid to Haaretz: 'I Have Learned to Respect the Left'
The Mossad's Fateful 48 Hours Before the Yom Kippur War
As Israel Reins in Its Cyberarms Industry, an Ex-intel Officer Is Building a New Empire
How the Queen's Death Changes British Jewry's Most Distinctive Prayer