Opinion |
Where Is Steve Bannon on the Fascism-nationalism Spectrum?
His admiration for 'Judeo-Christian values' might differentiate Trump's chief strategist from traditional European far right anti-Semitism, but stereotypes of Jews are still crucial to the global nationalist populism he champions.
White House chief adviser Steve Bannon walks on the tarmac toward Air Force One in Palm Beach, Florida, on February 20, 2017.
Credit: NICHOLAS KAMM/AFP
In Steve Bannon's 2014 speech at a Vatican conference on poverty, he referred 15 times to the "Judeo-Christian West", "Judeo-Christian civilization" or "Judeo-Christian values."
At first glance, this admiration for anything "Judeo-Christian" doesn't fit with the idea that President Trump's Chief Strategist is a far right ideologue who has brought a new strain of fascism into the White House. Most fascists – to put it mildly – do not see Jewish values as a positive influence in Western thought.
Bannon argues that "Judeo-Christian values" underpinned what he called the "enlightened capitalism" that helped build Western power and prosperity before, as he put it, "the party of Davos" took it all for themselves.
These values are now under threat, he claims, from secularism, atheism and radical Islam; their salvation, according to Bannon, can be found in the "center-right populist revolt" that put Trump in the White House, will take Britain out of the European Union, and may sweep Marine Le Pen to power in France.
This speech has been seen as Bannon's most in-depth exposition of his political philosophy. It chimes which much of what he has said and written elsewhere: that a secular, materialist global elite has stolen the wealth and happiness of ordinary people but is now challenged by a global revolt of nationalist movements rooted in traditional religious values and social conservatism.
Put this together with some of Bannon's other views (his apparent appetite for chaos and conflict as the path to a new world, for example, or his embrace of some of America's most extreme anti-Muslim commentators) and it's easy to place him in a far right tradition that links interwar European fascism and post-war 'New Right' thinking to today's radical populist Right.
Normally, though, when far right thinkers argue that there is a 'good' capitalism and a 'bad' capitalism, they put Jewish capitalists on the 'bad' side of the ledger. Bannon, in contrast, says that the 'good' capitalism that built the West is rooted in Judeo-Christian values.
He explicitly says that Jewish capitalists were motivated by their Jewish faith in spreading the benefits of wealth throughout society, and in doing so he distinguishes himself from an entire tradition of European far right anti-Semitism.
But still, it takes a remarkably selective recall of history for Bannon to claim that the West was built for 2,000 years on Judeo-Christian values while ignoring how the Church actually treated Jews for most of that time.
Perhaps Bannon didn't want to offend his Vatican hosts, but Jews shouldn't feel compelled to go along with the pretense that the "Judeo-Christian West" is anything other than a relatively recent invention.
In the late nineteenth century, British Prime Minister Benjamin Disraeli was regularly accused of favoring Turkey over Russia in his foreign policy because of his "Asiatic" Jewish origins. Disraeli's "crypto-Judaism" led him to hate "Christian liberty", wrote his great rival William Gladstone.
The notion that Jews and Christians shared a common set of values had little purchase in the politics of the day, but the idea now enjoys widespread support because it is politically useful for both sides of the equation.
This is where the danger for Jews lies in the current resurgence of nationalism, rather than a return to the politics of the 1930s. For all their assaults on democratic values, on the notion of political compromise, a free press and minority rights, today's inheritors of the fascist tradition in Western democracies do not campaign for an end to democracy itself.
Totalitarianism is not a political goal for anybody of relevance in Western politics. Those on the populist right who seek power regularly try to prove their political maturity by courting Jewish voters, particularly in Europe.
In doing so, though, Jews – or rather, Jewish stereotypes – get enlisted in the service of other people's political campaigns in which the question of what Jews actually think and want is secondary at best.
In the first half of the last century, when the clash of totalitarian ideologies defined Western politics, 'Jews' were torn between two wildly contrasting stereotypes: the predatory capitalist and the rootless communist.
Churchill famously hoped Zionism would suck Jewish support away from the "international Jews" behind Bolshevism. At the same time, British Labour Party leader Ramsay MacDonald hoped Zionism would end the exploitative practices of "the rich plutocratic Jew".
These stereotypes have been updated for this century's contest between transnational liberalism and authoritarian nationalism.
Douglas Carswell, at the time of writing the right-wing, pro-Brexit UKIP's only Member of Parliament, wrote earlier this month that the British Left hates Israel because Israel "embodies beautifully the ideal of national self-determination"; whereas the Left is wedded to supranational institutions like the EU and the United Nations.
Meanwhile Marine Le Pen warned that French Jews who also hold Israeli passports will have to "choose their nationality" in the event of a Front National presidency (a policy she has only partly walked back)
Bannon claims UKIP and the French National Front as part of his global populist movement. So does this movement see Jews as archetypal nationalists, or as cosmopolitans of unreliable loyalty? It depends on who you ask and what agenda they have in mind.
This is why Trump can declare himself to be Israel's greatest supporter, while being so tardy in condemning anti-Semitism within the United States. It is why Bannon can claim to speak on behalf of the "Judeo-Christian West" while being at the heart of a campaign that repeatedly used the phrase "America First" – language with undoubted anti-Semitic resonance in American politics.
It is why Marine Le Pen can insist the National Front is not anti-Semitic while also warning that under her rule, French Jews would have to stop wearing kippot in public.
When your view of Jews, Israel and Zionism is shaped by stereotypes, support for Israel and an apparent lack of empathy or concern for Diaspora Jewry – and vice versa – are not as contradictory as might appear.
So those who see opportunities for Jews and for Israel in this new administration ought to be wary. "Be careful with the government, for they befriend a person only for their own needs", Pirkei Avot tells us.
"They appear to be friends when it is beneficial to them, but they do not stand by a person at the time of his distress." There's a lot of wisdom in ancient Jewish teachings: but probably not of the kind that Steve Bannon has in mind.
Dr Dave Rich is Deputy Director Communications at the Community Security Trust, an Associate Research Fellow at the Pears Institute for the Study of Antisemitism, Birkbeck College, University of London, and author of 'The Left's Jewish Problem: Jeremy Corbyn, Israel and Antisemitism'.
Click the alert icon to follow topics:
ICYMI
Ken Burns' Brilliant 'The U.S. and the Holocaust' Has Only One Problem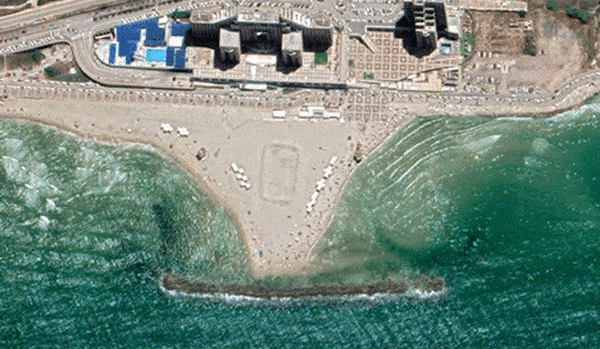 Facing Rapid Rise in Sea Levels, Israel Could Lose Large Parts of Its Coastline by 2050
As Israel Reins in Its Cyberarms Industry, an Ex-intel Officer Is Building a New Empire
How the Queen's Death Changes British Jewry's Most Distinctive Prayer
Chile Community Leaders 'Horrified' by Treatment of Israeli Envoy
Over 120 Countries, but Never Israel: Queen Elizabeth II's Unofficial Boycott