Opinion |
Elor Azaria's Act of Murder, and the Rabbis Who Justify It, Defile Judaism
Jewish notions of the horror of murder are being dumped into the sewer of messianic madness, abetted by a prime minister who comforts the perpetrator's family, implicitly justifying Azaria's act.
A man prays during a demonstration un support of Azaria outside the Defense Ministry in Tel Aviv, January 4, 2017.
Credit: JACK GUEZ/AFP
The conviction of Elor Azaria for killing a Palestinian assailant is itself an Israeli tragedy. But it also reveals a rabbinic and Jewish ethical travesty.
Tragedy is when an event that occurs didn't have to happen but inevitably did. The prosecution convincingly demonstrated that Azaria did not need to shoot Abdel Fattah al-Sharif to save his or any other life. Indeed, IDF training and procedures were overridden by Azaria's determination to kill, indeed to murder, al-Sharif.
In all this, Israel Defense Forces' ethics emulates, and in some important ways are derived from, rabbinic teaching, which often commands action, but also prizes, even privileges, restraint. Thus, shooting a terrorist is an obligation that is necessary if it can prevent bodily injury or during the act before more damage is committed. That is without question.
But after the terrorist act has finished and the perpetrator contained, to harm him is itself murder.
Both IDF and rabbinic ethics concur on this. The meta-assumption is that no matter how detestable the terrorist's intent, and no matter our rage, we are not allowed to take his life, and become through that act, murderers ourselves. The Halakha on this is absolute and, not being God, man is bound by restraint. And only through his restraint does man demonstrate his spark of Divinity. This law is so absolute that in the case of the goses (someone who is dying) to hasten that end is itself murder. Any young talmud Torah child knows that law. And any honest rabbi should admit that the court's decision is absolutely just, and in full accordance with Halakhah.
Read more on Azaria verdict: How the judges unraveled Elor Azaria's defense | Why the Hebron shooter trial is dividing Israel | Netanyahu threw army under the bus / Analysis | Enemies of Israeli republic suffer setback / Analysis | Hebron soldier Elor Azaria is no hero / Analysis | Israel's ruling party more dangerous than pro-Azaria mob / Analysis | Hebron shooter convicted, but those responsible will never be put to trial / Analysis | The death throes of a healthy society / Opinion
Those rabbis who say otherwise or who remain silent are accomplices in this tragedy/travesty. They share in what Azaria did, overcoming and ignoring the restraint mandated both by the IDF's own combat ethics, and to what the Halakha's dinei rodef (laws of the pursuer) actually teach.
Those rabbis are part of a not so hidden, indeed blatant, racism that pervades our yeshivot's batei midrash (study halls) and common conversation. Young religious men who enter their service hear these messages on a constant basis. The shouts in the court of Mavet le'Aravim (death to Arabs) is not foreign to their ears. Fueled by messianic imagery of this being an apocalyptic moment in Jewish history, restraint is shoved aside. And with it, Jewish notions of the horror of murder are dumped into the sewer of messianic madness, abetted by a Prime Minister who comforts the family of the perpetrator and implicitly justifies Azaria's act.
We can only thank the secular judge Maya Heller whose clear thinking brought her to a just ruling, the brave testimony of company commander Tom Na'aman, and the persecuted organization B'Tselem whose cameras caught the uncomfortable truth. If not for all of them, where would just have to hide?
The pathetic calls for unity by Israel's political leaders and some spiritual guides demonstrate their tin ear to the moral moment. "Unity" can easily be, and often is, a justification for the standards of the mob and their toleration of ethically outrageous behavior. Support for the court ruling must come out of a sense of our demand and need for justice as our core value. Nowhere does it state in the Bible, "Unity, unity, thou shalt pursue," but it does command and implore us, "Justice, justice, thou shalt pursue."
It is not for me to mourn the death of a terrorist – I am not that much of a saint. But I can mourn the death of morality countenanced and urged on by religious leaders who planted the seeds of unthinking hatred in Azaria. I tear kriah for the Hillul HaShem (profanation of God's name) of those supposed Torah leaders who never allow a word of tolerance leave their lips, except in some obscure and limited formulation meant only to include (some) Jews. The calls for an immediate pardon by rightist leaders, including Israel's Prime Minister himself, shows their contempt for justice and for Torah.
Azaria's actions and the defense of them by supposedly Orthodox, halakhic Jews will no doubt trigger copycat Jewish terrorism by others, and great admiration by more still. Other young people who have glimmered the greatness of the Torah's teaching of the human created in God's image will wonder why they remain within the parameters of halakha when their own teachers so clearly mock this central principle.
To those who admire Azaria and seek to emulate or defend him, we can only say: This is not the Torah's path. To those who think of giving up on Torah, I can only plead that we need you to restore the Torah's real glory. You and we deserve better.
Rabbi Daniel Landes teaches Talmud and theology in Jerusalem. He was recently named one of the 2016 Forward 50 leaders.
ICYMI
The Artist Who Survived Auschwitz Thought Israel Was 'Worse Than the Concentration Camp'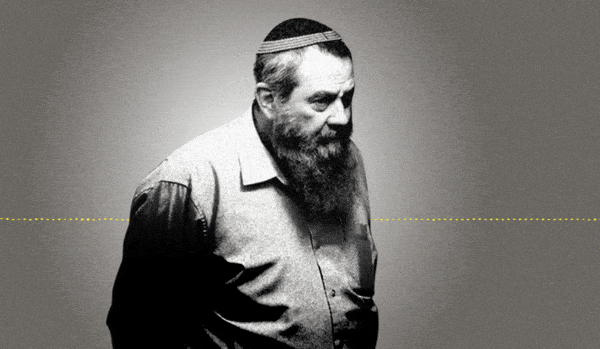 Jewish Law Above All: Recordings Reveal Far-right MK's Plan to Turn Israel Into Theocracy
Why I'm Turning My Back on My Jewish Identity
Down and Out: Why These New Immigrants Ended Up Leaving Israel
The Reality Behind 'The White Lotus' Sex Work Fantasy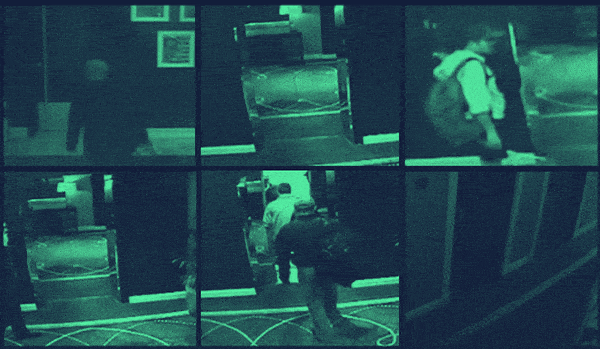 This 'Dystopian' Cyber Firm Could Have Saved Mossad Assassins From Exposure