Opinion |
Trump's Pick for Envoy to Israel: For Greater Israel or the Greater Good?
For David Friedman and America's modern Orthodox community, deep connections to Israel's West Bank settlements have become increasingly institutionalized and routine | Opinion
A Jewish settler looking at the West bank settlement of Maaleh Adumim, from the E-1 area on the eastern outskirts of Jerusalem.
Credit: AP
I don't know attorney David Friedman personally, U.S. president-elect Trump's appointee for U.S. Ambassador to Israel – but as I have spent nearly a decade of my life studying Jewish American settlers and Jewish American support for the settlement enterprise, I know a fair amount about the aspirations, ambitions and achievements of his milieu, from the East Coast to the West Bank.
The objections to his nomination, were incisive and eloquent from David Remnick's foreboding in the New Yorker to Daniel Kurtzer's in the New York Times, as a former U.S. ambassador to Israel himself. Left-leaning organizations in both the U.S. and Israel have registered their objections (J Street reports a spike in donations made "in honor of David Friedman".)
Meanwhile, the Israeli national-religious right has hailed Friedman as the savior of the settlement project: The Yesha Council, the umbrella organization of the 150 Israeli settlements, welcomes him as someone who "loves all of the Land of Israel and the People of Israel, including the settlers in Yehuda and Shomron."
The American Zionist right is similarly celebrating. ZOA's Morton Klein declared: "My friend David Friedman has the potential to be the greatest U.S. Ambassador to Israel everNo previous ambassador appreciates the political, historic, legal, and religious rights of the Jews to Judea, Samaria, and Jerusalem like [him]." Rabbi Shmuley Boteach approves; Prime Minister Benjamin Netanyahu himself is said to be "pleased" with Trump's pick.
A split in the American Jewish community that's now a rupture
David Friedman's own public writings have been divisive (notably labeling J Street as "kapos" and left-leaning Zionists as "not real Jews") and his stated policy preferences of moving the U.S. embassy to Jerusalem, annexing part (or all) of the West Bank and opposing a two-state solution are disputed, if not actually dangerous.
But this kind of intra-Jewish polarization is not a peculiarity of the Trump presidency; rather, it is a dramatization of deep rifts within Jewish America that threaten to split the community into different camps altogether.
Friedman's appointment as ambassador is the culmination of the controversial relationship between American Jewry, Israel and the occupied territories over the past five decades.
David Friedman is the product of the profound changes in American Zionism since the 1967 war.
He identifies with the modern Orthodox community, which might only comprise a third of the 10 percent of U.S. Jews who identify as Orthodox, but is the source of the staunchest political support for Israel, especially as "modern" Orthodoxy has drifted rightward both theologically and ideologically in recent years.
At the electoral level, although only 4 percent of American Jewry rank Israel highest among their voter priorities, the Orthodox are far more inclined to do so; further, small-scale polls taken before and after the vote suggest that twice as many Orthodox Jews turned out for Trump than their non-Orthodox peers because he was perceived as the more "pro-Israel' candidate by right-wing American Zionists.
Settlements as part of American modern Orthodox life
Since 1967, modern Orthodoxy's leadership, institutions, community, liturgy and even consumer practices have become increasingly Israel-centric, and their ties to the occupied territories have also become institutionalized.
As armchair activists at home, they read media outlets like the Jewish Press and Israel National News that cater to the national-religious Zionist viewpoint, host rabbis and other luminaries of the settler speaker circuit, buy goods and services from the West Bank and donate to settlements, including through 501(c)(3) organizations such as the American Friends of Beit El, which Friedman himself chairs. They jet off to Jerusalem and the occupied territories to celebrate bar mitzvas and weddings, send their children to study abroad in West Bank yeshivas and girls' seminaries, buy real estate there and a few hundred a year even settle there permanently.
In fact, some 60,000 Jewish American immigrants have settled in the occupied territories since 1967. Many dwell as contented suburbanites in settlements in wealthy communities like Efrat (just over 11 kilometers – or 7 miles – from Jerusalem) whose moniker is "Occupied Scarsdale", living the yuppie dream over the Green Line.
Their demographic profile over the past three decades fits Friedman well: East Coast, highly-educated, upwardly-mobile, Orthodox and right-wing in their politics both at home and abroad. (This marks a dramatic shift, however; the American Jewish settler generation after the 1967 was not uniformly religious, many voted Democrat and had been involved in the left-wing social movements of their day.)
Apart from their roles as settler leaders and cadres – and occasionally, a tiny minority who have committed heinous acts of settler terrorism – their priority contribution to the settler movement has been to revolutionize its public relations and global reach. Jewish American settlers have served as English-language spokespeople and "public diplomats" for the settler enterprise, spearheaded lobbying and fundraising campaigns in the United States and Israel, and single-handedly transformed scripture into a soundbite to justify and normalize the settler movement's agenda to the international community.
Most recently, American-Israeli settlers, closely linked to Israel's political right wing, led by attorney Marc Zell of the GOP in Israel have even mobilized an expat voting bloc in the West Bank after Trump supporters opened a campaign office in the settlement of Karnei Shomron this fall. David Friedman helped coordinate their efforts and remains in close communication with his friends and allies within the settlement enterprise.
Propagandist or honest broker?
David Friedman, therefore, emerges from a culture and a context of American Zionist commitments on two continents. His nomination lies at the nexus of two parallel universes that are separated by an ocean but united by shared populations, goals and norms. Friedman is the face of the rightward drift of both U.S. and Israeli Zionism over the past five decades. While it is too soon to say whether Friedman will be confirmed and what concrete actions he may take as ambassador, his choice will certainly bring these two worlds on a collision course with liberal and centrist Zionists, Palestinians and the international community.
Friedman's vocal identification with an ultra-nationalist vision during the election campaign and since offers a challenge to the traditional role of ambassador as representative, envoy and diplomat who doesn't behave like a posterchild for a particular point-of-view or propagandist for a political project.
Few diplomatic roles are as demanding, or scrutinized as searchingly, as the position of U.S. Ambassador to Israel, who must at least try to be an honest broker in a broken home. To do both countries he supports a public service, he must transcend his communities on both the East Coast and the West Bank. David Friedman has a choice: is he Ambassador for Greater Israel or for the Greater Good?
Dr. Sara Yael Hirschhorn is University Research Lecturer and Sidney Brichto Fellow in Israel Studies at the University of Oxford. She is the author of the forthcoming "City on a Hilltop: American Jews and the Israeli Settler Movement Since 1967" (Harvard University Press). Follow her on Twitter: @SaraHirschhorn1
ICYMI
Ken Burns' Brilliant 'The U.S. and the Holocaust' Has Only One Problem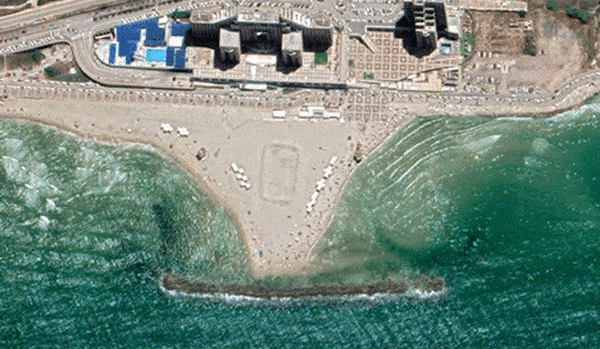 Facing Rapid Rise in Sea Levels, Israel Could Lose Large Parts of Its Coastline by 2050
Lapid to Haaretz: 'I Have Learned to Respect the Left'
The Mossad's Fateful 48 Hours Before the Yom Kippur War
As Israel Reins in Its Cyberarms Industry, an Ex-intel Officer Is Building a New Empire
How the Queen's Death Changes British Jewry's Most Distinctive Prayer