Opinion |
If Trump Pushes for an Exclusionary, Unjust America, We American Jews Will Resist and Fight Him
We Jews flourished in this country because we had the freedom to explore our identities as Americans and Jews, and others need that freedom as well.
Demonstrators walk through downtown San Diego in protest of Donald Trump's election as the president of the United States, San Diego, California, U.S. November 9, 2016.
Credit: Sandy Huffaker, Reuters
We have entered the Age of Trump, and we have very little idea of what it will bring. But this much we can say with some assurance: American Jews face profound dangers that we thought had been banished forever from American life. And Israel must adjust to a new and far more threatening international order, in which America's role is much reduced and Israel's neighborhood is far less stable.
Donald Trump did not sweep into power in a landslide, as some have mistakenly assumed. The shock of what happened comes as much from the unexpected victory as from the results at the polls. Hillary Clinton and Donald Trump each received slightly less than 60 million votes. Clinton, it appears, may have won around 0.1-0.2% more of the popular vote. But the peculiarities of the American electoral system gave Trump the presidency, with a modest margin of victory in the electoral college.
Still, Trump is president, and he won fair and square under the current rules. And many of us are afraid about what the future will bring for a very good reason. The Trump campaign has been long on bluster and bullying, and remarkably short on plans for governance. We know that Obamacare will be repealed and that Scalia-like justices will be nominated to the U.S. Supreme Court. That is bad enough. But beyond that, we know almost nothing at all.
Trump began his campaign with extravagant threats against Hispanic immigrants. Will the infamous wall with Mexico actually be constructed? Will millions of Hispanic illegals working in America be hunted down and forcibly deported? Having engaged in self-righteous and intolerant rhetoric, so dismissive and contemptuous of Hispanic concerns, will Mr. Trump feel the need to crack down harshly to maintain credibility with his base? No one seems to know, including those close to Trump.
Similar questions exist in the economic realm. The Trump campaign promised dramatic help for the white working class, which constitutes the core of Trump support and has been beset by both economic deprivation and cultural alienation. They deserve such support, as do working Americans of all races. At the same time, Trump offered generous support to corporate interests, including substantially lower business taxes and repeal of the Dodd-Frank Act, which regulates financial services. What the campaign did not offer – because it was impossible to do – was any idea of how an administration promising to be conservative and fiscally prudent would find the money to keep both sets of promises.
And this brings us to the Jews.
The reason American Jews should be concerned is that America faces the possibility of internal unrest, instability and lynch-mob hysteria of the sort that it has not faced since the 1930s. The working class is angry and has been incited by Trump to turn its fury on immigrants, Muslims, and outsiders of every sort. Yet there are no obvious or simple fiscal remedies that can cure the bleeding wound of working class economic pain. And as the Jews well know, when the working class is angry, normal standards fall quite easily, almost without notice. Furthermore, if Muslims and Hispanics are the target today, why not Jews tomorrow?
In fact, the Jews have been targets already, thanks largely to Steve Bannon.
For Jewish Americans, the single most important date of the Trump campaign is August 17, 2016. That is the day that Stephen K. Bannon, previously chairman of Breitbart News, became the campaign's CEO. During the three months that he ran the campaign, Bannon took an already ugly effort and made it a beacon of bigotry, fanaticism, and hatred.
Mr. Trump is 70 years old and has no personal history of anti-Semitism. But he hired Bannon and then, with a few minor exceptions, sat back in silence while the racist alt-right movement that Bannon had helped to build threw itself into the Trump campaign with ever-increasing dollops of neo-Nazi and anti-Semitic language. The most important question for American Jews about the Trump administration is what role Steve Bannon will play there.
And then there is the matter of Israel. Not much more needs to be said about the dangers that Trump poses to Israel's security. Mr. Trump claims he is a friend to Israel. I hope that is so, and he will have the opportunity to prove it. For now, we should remember that he supports the Russian-Syrian-Iranian axis that is asserting its control over Syria and is responsible for the massacre of hundreds of thousands of Syrian civilians. What we need from Mr. Trump is not deference to the brutal Vladimir Putin, but a more muscular policy in Syria and the Middle East, commitment to NATO and real American leadership in the world.
Having said all this, we should not give up on Mr. Trump just yet. He deserves credit for understanding and responding to the anger of underemployed and underpaid Americans. He deserves credit as well for an acceptance speech that was presidential and appropriate. Newly elected, he should be given a chance to set a direction, to govern and to unite America. And those of us who are liberals should not expect him to govern like a liberal.
Still, we will expect him to govern like an American. We will expect him to discard the language of self-righteousness and intolerance and to help the American people rekindle a rebirth of hope, community and commitment. We will expect him, if he repeals Obamacare, to replace it with something else; we must not return to the days of chaos, pain, and indignity imposed on Americans who are desperate for healthcare and have no way to secure it.
And we will expect him to reach out to African-Americans, Hispanics, Muslims and the LGBT community. We will expect him to see our differences as Americans as occasions for convergence rather than division. We will expect him, in all that he does, to celebrate the pluralism and kaleidoscopic diversity of American life.
Mr. Trump, the time has come to put aside the language of hatred, prejudice and racial resentment. We Jews flourished in this country because we had the freedom to explore our identities as Americans and Jews, and others need that freedom as well. And it will be your job, as president, to feel their exclusion, to assure them justice and to respond to their grievances.
If you do that, you will have our support. And if you don't, we will resist you and fight with all of our might for a just, united and fully integrated America.
Eric H. Yoffie, a rabbi, writer and teacher in Westfield, New Jersey, is a former president of the Union for Reform Judaism. Follow him on Twitter: @EricYoffie
Click the alert icon to follow topics:
ICYMI
Ken Burns' Brilliant 'The U.S. and the Holocaust' Has Only One Problem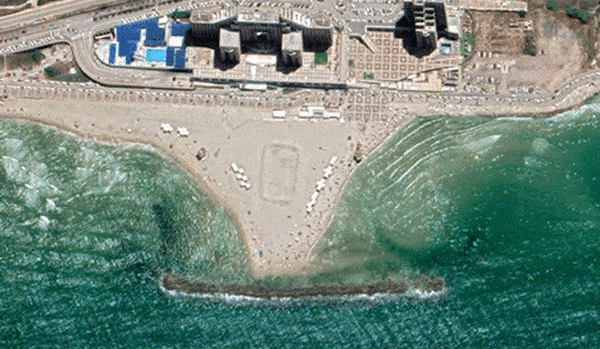 Facing Rapid Rise in Sea Levels, Israel Could Lose Large Parts of Its Coastline by 2050
As Israel Reins in Its Cyberarms Industry, an Ex-intel Officer Is Building a New Empire
How the Queen's Death Changes British Jewry's Most Distinctive Prayer
Chile Community Leaders 'Horrified' by Treatment of Israeli Envoy
Over 120 Countries, but Never Israel: Queen Elizabeth II's Unofficial Boycott