Opinion |
Trump's Deep Dive Into Fascist, anti-Semitic Conspiracy Thinking
Trump's speech last week crossed new lines, closely mirroring the apocalyptic language of infamous anti-Semites of the late 19th and 20th centuries, all to fire up his white nationalist, anti-Semitic base. His claims the election is being 'stolen' and 'rigged' come from the same tradition.
A boy wears a Donald Trump mask at Trump rally in Fletcher, North Carolina, October 21, 2016.
Credit: Jonathan Ernst, Reuters
Karl Lueger — the popular mayor of fin-de-siècle Vienna swept to power on an explicitly anti-Semitic platform — famously quipped, when confronted with the incongruity of his having many Jewish friends, "I decide who is a Jew." Scholars often cite this story in explaining the rise of political anti-Semitism, a modern movement born in the late nineteenth century. Its rhetoric of a global, cosmopolitan Jewish threat against the authentic people of the nation — grounded in Jews' alleged domination of international banking and media — successfully rallied together socio-economic classes that would normally be impossible to group into a single party.
Jews, in this worldview, symbolized the modern threat to the established social order, hence their ability to constitute simultaneously both a socialist menace and big capital threatening small shopkeepers and farmers. (This dual threat is especially pronounced in the famous forgery, the "Protocols of the Elders of Zion.") For Lueger and many others, it wasn't about actual Jews. It was a mythical construction, a cultural code; in fact, Lueger never pursued anti-Semitic legislation once in office.
Nevertheless, the rise of political anti-Semitism had grave consequences. True, most of those parties collapsed in the 1890s (at least in Germany; they lived longer in France and Austria), but they succeeded in legitimizing antisemitism as a political movement in polite society.
When new anti-Semitic parties appeared in the 1920s and 1930s, three things happened. First, there was little objection to the existence of parties based on anti-rational, anti-Semitic worldviews that peddled in conspiracy theories as part of xenophobic nationalist platforms and who pinned all of their nation's woes on a single group. This had already been legitimized. Second, a generation of Germans and Austrians had been raised on this rhetoric, and many took it seriously. Adolf Hitler, for example, spent his formative years in Lueger's Vienna, and openly credited him as an inspiration. Finally, as these parties grew again in the 1920s and 1930s, many people failed to take their rhetoric literally. They assumed it to be a harmless code that rallied the true believers but had little to do with actual Jews. We know the results.
This brings us to Donald Trump. Trump has famously flirted with anti-Semites and anti-Semitism in the past. Recall the controversial meme with the Star of David, his comments to Jewish Republicans that they wouldn't like him because he wouldn't let them buy him like they did other politicians, his frequent retweeting of white nationalist and anti-Semitic sources, and his campaign chairman Stephen Bannon, who proudly proclaims his refashioned Breitbart Report to be the flagship publication of the alt-right.
Trump's speech last week crossed new lines. In fact, it scared me far more than that famous meme, which itself was a clear dog whistle (i.e. a shout out to supporters already programmed to hear the latent anti-Semitic message, but with barely plausible deniability to the world outside that niche). As has been noted by others, his language closely mirrored the great anti-Semites of the late nineteenth and twentieth centuries. The speech was designed to fire up the white nationalist, anti-Semitic base. It was designed carefully, and it worked.
In response to Trump's repeated claim about the election being rigged, the popular alt-right site "the Daily Stormer" wrote that "People aren't going to quietly go home if the Jews steal this election from us." Other sites have published similar posts, while the number of anti-Semitic attacks on Twitter have skyrocketed.
Consider this sentence of Trump's, for example: "Hillary Clinton meets in secret with international banks to plot the destruction of US sovereignty in order to enrich these global financial powers, her special interest friends, and her donors." These are the exact motifs of modern anti-Semitism; a global financial and media conspiracy designed to subvert the interests of the nation in favor of international Jewish interests. True, he did not say the word Jew. He didn't need to. No other ethnic group is so closely associated with this conspiracy theory, for so long, and so deeply embedded in Western political tradition.
Actually, an even scarier quote was largely ignored in media coverage. "For them," Trump declared, "it's a war. And for them, nothing at all is out of bounds. This is a struggle for the survival of our nation. Believe me. And this will be our last chance to save it." This is fascism. This is how fascists talk. It is hardly Trump's first foray into fascist politics; scholars of interwar Europe have been clarifying the extent to which he has been dipping into the fascist playbook for months. But this was perhaps the strongest example. His language of unavoidable war, of a violent Darwinian struggle against an implacable enemy, is typical of fascist rhetoric.
In particular, note how he blames the drive to war on this mythical international conspiracy against him, which recalls Hitler's speech of January 30, 1939, among others. For example, this famous passage from Hitler captures the motif of international Jewish conspiracy based on financial and media power, using the fascist language of apocalyptic war. "If the international Jewish financers in and outside Europe should succeed in plunging the nations once more into a world war, then the result will not be the bolshevization of the earth, and thus the victory of Jewry, but the annihilation of the Jewish race in Europe." Survival is at stake. It's us or them, and therefore any means are justified. Hitler goes on to discuss Jewish control of the press, film, theater and literature, which they use in their conspiracy against him.
This rhetoric should be taken very seriously. Trump's Jewish family is as irrelevant as Mussolini's Jewish mistress, and whether or not he actually believes in the conspiracy is equally irrelevant. (Note, though, that he does tend to believe extremist, often racially motivated conspiracy theories.) The rhetoric itself, coming out of the mouth of a major party nominee for president, is incredibly damaging and dangerous. Decades of democratic norms are being swept away in months.
The legitimization of this rhetoric will not disappear on November 9, particularly with Trump's incessant warning that the election is "rigged," that the government elected on November 8 may be illegitimate. This rhetoric is having, and will continue to have, violent consequences.
One final thought. In 1932, Adolf Hitler decisively lost his bid for presidency of Germany. One year later he was appointed chancellor. The forces unleashed by political anti-Semitism did not disappear with Hitler's initial defeat. There is a real danger that the forces unleashed by Trump will not disappear on November 9. I pray that this infamous date in German history — on which the famous Kristallnacht pogrom was unleashed — does not prove equally cursed in our own country.
Joshua Shanes is Associate Professor of Jewish Studies at the College of Charleston.
Click the alert icon to follow topics:
ICYMI
Ken Burns' Brilliant 'The U.S. and the Holocaust' Has Only One Problem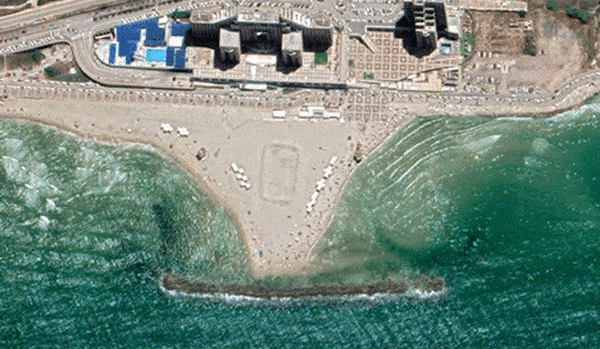 Facing Rapid Rise in Sea Levels, Israel Could Lose Large Parts of Its Coastline by 2050
As Israel Reins in Its Cyberarms Industry, an Ex-intel Officer Is Building a New Empire
How the Queen's Death Changes British Jewry's Most Distinctive Prayer
Chile Community Leaders 'Horrified' by Treatment of Israeli Envoy
Over 120 Countries, but Never Israel: Queen Elizabeth II's Unofficial Boycott