Opinion |
Israel Did Do Ethnic Cleansing in 1948. My Father's Words Prove It
Historian Benny Morris is right when he mentions the 'atmosphere of transfer' that gripped Israel from April 1948, but he errs when he claims that this atmosphere was never translated into policy.
Arab residents leaving Haifa, accompanied by Haganah men, April, 1948.
Credit: AFP
On the eve of the declaration of the state, a force of Givati Brigade soldiers attacked the village of Al-Qubab. Yitzhak Engel, the sergeant major of Company C's 1st Battalion, described the attack in Avraham Eylon's Hebrew-language book "The Givati Brigade in the War of Independence."
"In the afternoon of May 14, while we were fittingly tired from the withdrawal from the detention camp next to Latrun, the company's deputy commander came and told us that we had to immediately leave for Kibbutz Gezer to attack Al-Qubab . At 9:30 P.M., two and a half hours before the [British] Mandate was to enter the annals of history, we departed .
"Zero hour arrived, midnight May 15. The shelling of the village had begun. We knew this by the explosions that began to echo. We were disappointed that this wasn't so much a 'softening' as a drip from a faucet running out of water. Afterward, we realized that the Davidkas [homemade mortars] transported by the armored column were deployed far from the village, and even the shells that managed to explode didn't hit their target.
"When this softening ebbed, Yosh [company commander Yosef Harpaz] yelled: 'Forward, boys! Avenge the blood of our comrades who fell in Latrun!' We immediately stormed the first homes in the western part of the village. The boys kicked in or broke down the doors with their rifle butts, tossed grenades into the rooms and enthusiastically swept them with submachine-gun fire. The village was empty of fighters and residents, and save for a few old people, we didn't find a living soul in the part of the village assigned to us.
"At a certain moment I thought I would encounter an enemy force, but here too 'disappointment' awaited me. And that's how it was. While advancing toward the road where we were to meet the armored column, I suddenly noticed a light that pierced the cracks of a wooden door in one of the houses. I listened and heard a tumult from within the house. I approached with great caution and kicked down the door, ready to use the Schmeisser [submachine gun] in my hand. And who did I see but our 'partisans' sitting in a group by the light of an oil lamp, downing bottles of soda in honor of the end of the British Mandate and the declaration of the state."
Abandoned villages
There is no blood in this description. Shots were only fired in one direction and no one was killed, but this is also what ethnic cleansing is made of – a collection of banal actions like these. Yitzhak Engel, who provided this testimony, is my father.
When I read his testimony for the first time as a 10-year-old boy, shortly after the book was published, it didn't make me wonder. When I read it again, more critically, after my military service, I asked myself some questions.
For example, if the Givati soldiers didn't encounter any resistance in the village, who were they seeking "to cleanse" and "sweep up" with submachine-gun fire and grenades? And if unarmed Palestinians had been sitting in that house my father broke into, not "partisans," would he have shot them?
I wanted to believe not, but I didn't have anyone to ask because my father was no longer alive. And today, when I'm about the same age as those "old people" they found in the village, there are two more things I wonder about: Exactly how many old people did the attackers find, and what was their fate?
Prof. Benny Morris wrote last week that he does not accept the term "ethnic cleansing" to describe what the Jews did in Israel in 1948. And he adds a reservation in parentheses – "(If you consider Lod and Ramle, maybe we can talk about partial ethnic cleansing)."
I'm reminded of the tour of the battle sites veterans of the Givati Brigade organized for their families when I was a boy. I didn't see one settled Arab village on that tour or during family tours in the area. A glance at a map confirms my impression – not one Arab village remained from Tel Arish, which sat between Tel Aviv and its Holon suburb, to the Gaza border. The same is true for the area between Tel Aviv and Hadera to the north.
Morris concludes his case with unequivocal proof, in his mind: "In the end, 160,000 Arabs remained in Israeli territory." Did Morris forget that in April 1949, in the armistice agreement with Jordan, Israel annexed 28 villages containing 35,000 residents and refugees who had been until then under Iraqi military control?
'Atmosphere of transfer'
As such, more than a fifth of those Arabs who "remained" did not remain in areas under Israel's control at the end of the war. The number of Arabs who "remained" was thus below 125,000, among them 15,000 Druze who had allied with Israel, 34,000 Christians, whom Israel treated decently so as not to anger its Western allies, and some Bedouin Muslim villages, whose leaders had allied with Israel or with their Jewish neighbors.
Of the 75,000 Muslims who remained (less than 15 percent of the prewar number), tens of thousands were internally displaced – people who had fled their villages or were expelled from them and have not been allowed to return to their homes to this day. There were also Christians who were evacuated from their villages like Biram and Iqrit near the Lebanese border.
Morris is right when he mentions the "atmosphere of transfer" that gripped Israel from April 1948, but he errs when he claims that this atmosphere was never translated into official policy. Indeed, the Givati Brigade commander received an order in March 1948 in the infamous Plan D that's quoted in that 1959 book about the Givati Brigade. The order – which left to the commander which villages in his sector to "take over, mop up or exterminate" – divides operations into the following categories:
"Destruction of villages – setting fire to, blowing up, and planting mines in the debris – especially those population centers that are difficult to control continuously," and "mounting search-and-control operations based on the following guidelines: encircling the village and conducting a search inside it. In the event of resistance, the armed force must be destroyed and the population must be expelled outside the borders of the state."
Thus, when Morris writes that "there were officers who expelled Arabs and others who didn't," we should remember that the expellers acted according to the spirit of the times – the same "atmosphere of transfer" that received backing from above in the Haganah's Plan D order. We should remember that they were very successful at what they did.
And while those officers who didn't expel anyone acted according to their consciences despite the "atmosphere of transfer," it comes as no surprise that none of them was decorated.
Click the alert icon to follow topics:
ICYMI
Ken Burns' Brilliant 'The U.S. and the Holocaust' Has Only One Problem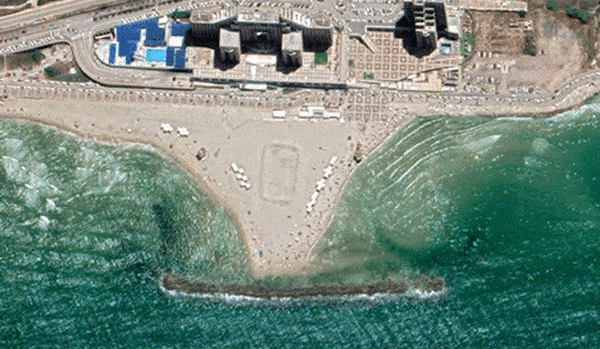 Facing Rapid Rise in Sea Levels, Israel Could Lose Large Parts of Its Coastline by 2050
As Israel Reins in Its Cyberarms Industry, an Ex-intel Officer Is Building a New Empire
How the Queen's Death Changes British Jewry's Most Distinctive Prayer
Chile Community Leaders 'Horrified' by Treatment of Israeli Envoy
Over 120 Countries, but Never Israel: Queen Elizabeth II's Unofficial Boycott