Opinion |
The Battle of Cable Street and Other British Jewish Myths
Jews and their neighbors faced down British fascists in a side-by-side protest 80 years ago, but for future's sake, the facts of the protest whose anniversary is being marked this week are long overdue for examination.
A mural on Cable Street commemorating the violence of 80 years ago when Jews confronted fascists in London's East End.
Credit: Jo Marshall, Wikimedia Commons
The story of how 80 years ago, Jews and their neighbors stood side-by-side in London's East End, defying the British Union of Fascists (BUF), as it made plans to march through their neighborhood, in what became known as the Battle of Cable Street, is justly being commemorated this week in Britain's capital.
It was a proud moment in which ordinary people came together to defend themselves and their homes from Sir Oswald Mosley's black-shirted anti-Semites and a sign of the growing self-confidence of a young generation of British Jews.
It has also become the stuff of myths.
So many details regarding Cable Street have been glossed over, ignored and revised. The battle of course wasn't actually with the fascists. It was fought against 7,000 policemen who had been deployed to allow the march to proceed.
And while it is celebrated to this day as an historic alliance of the Jews of the East End and the British left-wing, that is far from being an accurate picture.
Local Jewish groups and trade unions organized their rally for October 4, 1936. But the Board of Deputies, the main representative body of British Jews, refused to endorse them, and advised Jews to stay away. The two main left-wing parties in the East End were also against the protest.
The Labour Party's former leader, pacifist George Lansbury, who was both a local member of parliament and mayor, opposed confronting the fascists. The Communist Party was also against the confrontation, and temporarily expelled members who defied the party-line by taking part. The Communists also tried to organize an alternative demonstration at Trafalgar Square to draw people away from the East End.
A great myth of Jewish-Leftist partnership has been built around the Battle of Cable Street, but the estimated 20,000 people who gathered to block the BUF, were mainly decent citizens acting on their own accord. Some were members of smaller organizations.
Historians estimate that around half of the protesters were Jews and as could have been expected at that time and place, most of them politically identified with the left, but their act of defiance was not only against the fascists.
The young men and women fighting it out with the police were giving the finger not only to the fascists, but also to the government and police who had refused to ban the march, and the established Jewish leadership as well as the leaders of the Labour and Communist parties.
History was rewritten in the 1940s by the then Stalinist-dominated British Communist Party, which chose to present itself as the protest's main organizing force. The British Left needed to own Cable Street as it was the most-remembered event of the pre-war street battles against the BUF, and because its record of standing up for the fascists' victims was far from stellar.
For much of the 1930s the efforts of a large part of the Labour Party were directed towards pacifism and supporting the Conservative government's policy of appeasement. While the Communists spent much more time fighting rival Trotskyists and other left-wing groups and trade unions not loyal to Moscow, than they did confronting the fascists.
The Battle of Cable Street was not the great victory over British fascism as left mythologizers portrayed it. Membership of the BUF in London nearly doubled afterwards and a week later 200 black-shirts attacked Jews and burnt shops not far from Cable Street in what became known as the "Mile End Pogrom."
The fascists in Britain never came close to enjoying a similar success as their like-minded friends on the continent, but they weren't vanquished yet. Mosley was under arrest during World War II and the BUF disbanded, but Jewish soldiers returning to the East End after the war found themselves fighting another round of street battles with resurgent fascists.
In 1947 there was another round of anti-Jewish riots in London, Manchester, Liverpool and Glasgow. Once again, small independent groups of Jews stood up for themselves, with a few allies. This time it was happening under a Labour government.
The ultimate failure of fascism in Britain was due much more to the instinctive conservatism, with a small-c, of the British public, than to any revolutionary left-wing struggle.
But the Communists and the "old left" of Labour needed the myth of their having lead the battle of against fascism and for that they had to expropriate the memory of the Battle of Cable Street. And they still need to do it today.
As author Dave Rich points out in his excellent new book "The Left's Jewish Problem," last year when Labour Leader Jeremy Corbyn was asked about his long history of alliances with assorted anti-Semites and Holocaust deniers, he responded that his mother had been at the Battle of Cable Street, as if that meant he couldn't possibly have any connection with racists.
For Corbyn, and like-minded hard-leftists, their belonging to a historic movement that has fought racism is a Get Out of Jail Free card to any accusations of anti-Semitism. Or as the British Communist daily newspaper, Morning Star, put it just this week in a typical editorial – "left anti-Semitism" is "an absurd formulation comparable to left racism or left Islamophobia".
Corbyn, communists and their fellow-travelers are not about to put the historical record straight. Which is why on this anniversary, it is up to the Jews to begin commemorating the Battle of Cable Street as it really was – just a bunch of Jews who decided they wouldn't be pushed around any longer and who were helped by another bunch of decent neighbors and fellow immigrants, some of whom happened also to be members of various left-wing organizations.
The problem is that British Jews also love their myths. They fetishize the 1917 Balfour Declaration as having served a part in Israel's establishment. In reality of course, the British government was trying to get out of its commitment to supporting "a national home for the Jewish people," almost as soon as Balfour's ink had dried.
By 1930, they were actively hindering it by restricting immigration of Jews fleeing persecution and pogroms. But despite the complete betrayal of the declaration, plans are afoot in London to celebrate its centenary next year.
Another much beloved myth is that of the Kindertransport – the last moment rescue operation in 1939 in which nearly 10,000 Jewish children were allowed to emigrate to Britain from Nazi-controlled Europe, just before the war began.
Naturally, the salvation of these children is rightly and regularly extolled. What is airbrushed out of the myth are the hundreds of thousands of Jews Britain refused refuge to, including the parents of the Kindertransport children, who were left to die in the Holocaust.
It is understandable why Britain, and British Jews as an integral part of its society, have preserved these myths. No country wants to feel bad about itself and its history.
The Jews in Britain have been uniquely fortunate over the last century, not only to have escaped the evils of Nazism and Communism, but to have become the most prosperous and well-integrated Jewish community in European history.
It's natural that they cling to whitewashed narratives of Cable Street, the Balfour Declaration and the Kindertransport – as part of their feeling of belonging and gratitude. But these myths have long ago served their purpose and are now doing more harm than good.
Pretending that the Balfour Declaration had any relevance to Israel's establishment simply gives credence to spurious claims from the far-left that the Jewish State, the most anti-imperialist endeavor in history, is actually a "colonialist" project.
Whitewashing the Kindertransport out of its true context of near-complete abandonment of Europe's Jews, is particularly problematic today, when Britain is refusing to accept refugees fleeing death in Syria and Eritrea. And perpetuating the myths of the Battle of Cable Street allows the far-left to continue ignoring its issues with misogyny, homophobia and anti-Semitism.
Britain in the Brexit era is going through an ugly period, with xenophobia and racism rising on its streets and on both left and right wings of its political scene. British Jews owe it to themselves, and their country at at time like this, to put aside myths and see history for what it was.
The Battle of Cable Street was the victory of ordinary decent people standing up to racist hatred, not a victory for any political party or an alliance of Jews and left wingers which has long ago ceased to exist.
Click the alert icon to follow topics:
ICYMI
Ken Burns' Brilliant 'The U.S. and the Holocaust' Has Only One Problem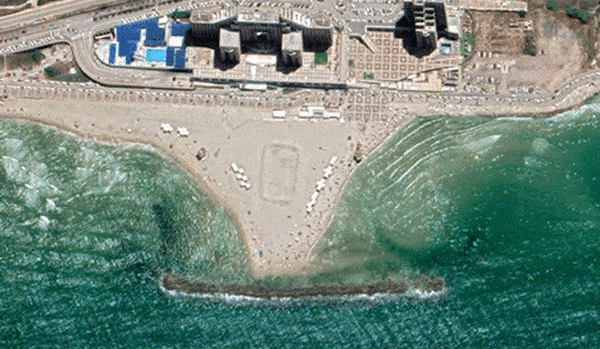 Facing Rapid Rise in Sea Levels, Israel Could Lose Large Parts of Its Coastline by 2050
As Israel Reins in Its Cyberarms Industry, an Ex-intel Officer Is Building a New Empire
How the Queen's Death Changes British Jewry's Most Distinctive Prayer
Chile Community Leaders 'Horrified' by Treatment of Israeli Envoy
Over 120 Countries, but Never Israel: Queen Elizabeth II's Unofficial Boycott