I Grew Up Believing Salman Rushdie Was Evil Incarnate
The year that 'Satanic Verses' came out marked the end of my childhood innocence. That year, my religion teacher taught us that girls who showed skin would burn in hell, that the mujahideen were heroes and that infidels were doomed to die.
Illustration.
Credit: Amos Biderman
Last weekend I returned to the end of the 1980s in one fell swoop. I'd arrived in Brooklyn on Saturday night to take part in a literary event scheduled for Sunday afternoon. At my request, it was to be a short visit, less than 24 hours. The festival's organizers would see to it that immediately after my reading I would be on my way back to the airport and en route home. It was a brief trip that required no more than a medium-sized carry-on bag that I slung over my shoulder when I left the hotel and started to walk the short distance to the hall where the event was being held. In next to no time, the weight of the bag, which held no more than a laptop, a shirt and a pair of pants, began bothering me. I switched it back and forth between my shoulders. The distressing perspiration that broke out on my forehead made me think that maybe, after all, I should grab a taxi, even though the map app showed that I was only a five-minute walk from my destination.
At the last stoplight before the building, I put the bag on the sidewalk while I waited for the green. I wanted to catch my breath and wipe away the perspiration, which was only getting worse. Tens of thousands of people sat opposite stages that had been erected outside the building, and many young people were sitting on stairs that served as a gallery for another festival event. My letter of invitation stated that the venue for my reading was a hall inside the building itself.
I was wondering how I would carve a path inside when I saw Salman Rushdie waiting next to me for the light to change. For sure: It's Rushdie – and Margaret Atwood, too. Automatically I picked up the green bag from the sidewalk and stepped back, to what I hoped was a safe distance from them. The last thing I wanted was for people to think I was looking for Rushdie, with my perspiration, red face and green bag – the kind of bag that would get you shot by every rookie Border Policeman in Israel, no questions asked. Why is it that I always behave like a suspect, or at least convince myself that I'm one? I hoped my movements wouldn't make the bodyguards I expected to see around Rushdie suspicious of me, on top of which my phone announced just then: "You have reached your destination."
But I didn't see bodyguards – by which I mean that I didn't see people in suits with wires coming out of their ears and running down to their jacket lapels. In fact, Rushdie was the only one there in a jacket; well, Atwood, too, actually.
I stayed where I was when the light changed, allowing the person who signified the end of my childhood era of innocence to move away from me. I had been in junior high in my hometown, Tira, at the time. Life was pretty simple, all the students were alike, we dressed alike, watched the same television shows, our parents all had the same amount of money and we spoke the same dialect. We didn't know we were a minority, we didn't know we were poor. Life was good.
"They are giving him the best advertising in the world," I remember my father saying as we watched demonstrations against a book on TV, "the idiots." The teacher of religion who arrived in our school that year had a different opinion. He talked about the persecution of Islam and of the Muslims, adding that infidels were doomed to die. We all wanted to be good kids. The new teacher, who was different from all the previous teachers of religion we'd had, also spoke differently, in a kind of nasal twang that clerics often use.
He had a long beard, always wore a white shirt and spoke persuasively. Our feeling was that he knew the real thing, that he knew the right path to a type of morality that would make us all far better human beings. He talked a lot about the exposed flesh of the female students and how it would burn in the flames of hell, and about the infidels and about how the communists were the enemies of Islam and the Muslims. It was the first time a quarrel ever broke out in our class – and we'd been together since compulsory preschool.
None of us knew what communism was, all we knew was that shiyu'een [Arabic for "communists"] meant the Hadash party, and that some of our parents voted for them, while some parents voted for other Knesset parties. It was the first time that the children of the Hadash voters had felt so awful, under attack by children whose parents voted for Labor or the Progressive Party for Peace. After school they taunted us, claiming we were not Muslims and that we would all end up in hell. It was the first time I thought that my father and his comrades had misled us, hiding from us the fact that we were infidels – we who had thought we were good kids.
The revered teacher went on to talk about the mujahideen. By now I believed him completely, and had no doubt about who the good guys and the bad guys were. He likened the mujahideen to the heroes from the time of the prophet Mohammed. They really were alike, dressed like the people in the movie "Al Risalah" ("The Message"), about the origins of Islam, which I'd seen a million times, always siding with the Muslims against the cruel murderous nonbelievers.
"They're funded by the CIA," my father claimed, but I no longer believed a word he said against those marvelous fighters who took their lives in their hands and devoted themselves wholly to saving the Muslims. Back then I really hated Rushdie and was certain that he too was a communist. In the year when "The Satanic Verses" was published, I started to hear about something called Hamas, which was threatening to split the ranks of the intifada. And in that same year, people from outside Tira, wearing white galabias and weird hats, started to knock on the doors of homes in the village. My father never let them in, but kids at school said they were called "preachers," and that they told terrific stories and were nice. In the year of "The Satanic Verses," one of the girls in our class started to wear a kerchief, then a hijab and odd dresses such as I'd never before seen.
How we loathed that man who was now walking ahead of me toward a building where a writers festival was being held. None of us read the book, and no one wanted to, either. I'll let him go in and then I'll follow. "There was an explosion in Chelsea," a woman on the crosswalk said, covering her mouth with the palm of her hand and staring at her cellphone. Afterward it turned out that the bomber was born in Afghanistan and that his father had belonged to the mujahideen.
Click the alert icon to follow topics:
SUBSCRIBERS JOIN THE CONVERSATION FASTER
Automatic approval of subscriber comments.

NOW: 40% OFF
ICYMI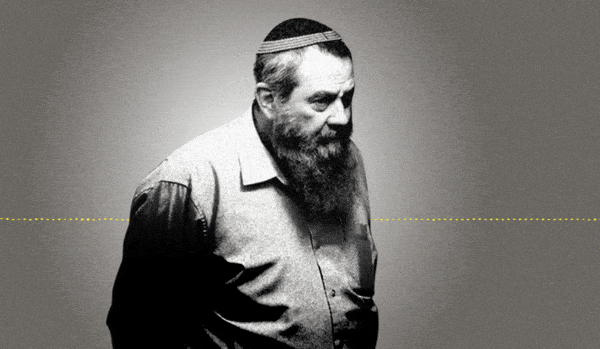 Jewish Law Above All: Recordings Reveal Far-right MK's Plan to Turn Israel Into Theocracy
Why I'm Turning My Back on My Jewish Identity
Down and Out: Why These New Immigrants Ended Up Leaving Israel
The Reality Behind 'The White Lotus' Sex Work Fantasy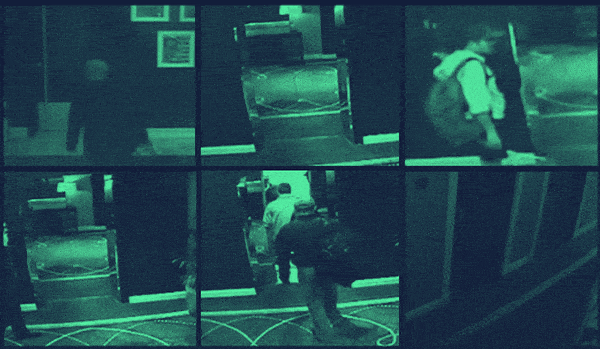 This 'Dystopian' Cyber Firm Could Have Saved Mossad Assassins From Exposure
Comeback Kid: How Netanyahu Took Back Power After 18 Months in Exile