I Am a Transsexual Orthodox Jew. And I Won't Apologize for It
The Orthodox world is dominated by a school of thought that prizes rejectionism for the sake of rejectionism, taking radically harsh views against gay people and transsexual people far beyond anything justified – or justifiable – by Jewish law.
Men and women pray at Jerusalem's Western Wall, separated by a gender partition in this illustrative photo in Sept. 2008.
Credit: Tess Scheflan
My name is Beth, and I am an Orthodox Jew. I also transitioned from male to female more than two decades ago. I am not a "gender activist." I don't march in parades. Most people who know me don't know about my past, and that's the way I like it. I have no patience for "Open Orthodox" modifications of Jewish practice or belief, and I don't ordinarily write op-eds. I sacrificed a great deal in order to get where I am today. While my commitment to Torah and observance of God's commandments has never wavered, it is almost invariably called into question by those who know about my past.
Most people think that if one is gay or transsexual, they must affiliate with the political and religious left. This isn't true. Those of us who are committed to Orthodox Judaism tend to value tranquility in the Orthodox community and gradual change over public demonstrations and discord. As a result, most of the gay or transsexual voices heard in the Jewish world come from non-Orthodox movements on the left. They aren't the whole story.
This past August, a Reform rabbi named Mark Sameth wrote a New York Times opinion piece in which he makes some of the most absurd claims I've ever heard about gender ambiguity in the Hebrew Bible and rabbinic texts. Unfortunately, in a response to Sameth which appeared in Haaretz, Rabbi Avi Shafran engages in some absurdities himself.
I can understand why Rabbi Shafran would feel the need to go on the offense against the increasingly strident voice of gender activists, who will seemingly not be satisfied until all distinctions between male and female are obliterated. However, he overshoots the mark considerably, making categorical statements that cannot be justified in the framework of Jewish law.
Rabbi Shafran states: "The Torah is unequivocal about the fact that being born in a male body requires living the life of a man, and that being born female entails living as a woman." In saying this, he begs the question of what it means, exactly, to be born in a male or female body. Is the brain part of the body? There is a growing body of research that indicates that the brains of transsexuals are closer in structure to the sex they perceive themselves to be than they are to the sex their external organs proclaim them to be.
Rabbi Shafran maintains that transitioning from one sex to the other is "futile." In saying this, he ignores the responsa of Rabbi Eliezer Yehuda Waldenberg, one of the pre-eminent authorities of the 20th century on medical issues in Jewish law. Waldenberg addressed the issue of sex changes in his series of responsa, the Tzitz Eliezer. In Volume X, Part 25, Chapter 26, Section 6 and Volume XI, Part 78, he makes it clear that fully transitioning from one sex to the other (hormonally, surgically) does change a person's sex in the eyes of Jewish law: "The external organs which can be seen by the naked eye are the determinant in Jewish law."
It is true that few other rabbis have ruled the same way, but none of the rabbis who disagree have brought sources and legally valid reasoning for their rejection of Rabbi Waldenberg's ruling. "Pah, that's ridiculous" is not a valid argument in the field of Jewish law. Nor is, "I just don't buy it." I have heard both of these "rebuttals" given by rabbis who have been presented with those responsa. But Rabbi Waldenberg's stature, as well as the length to which he went to back up his ruling, speak for themselves.
The existence of people who have no choice but to transition from one sex to the other is not a challenge to the idea that there are two sexes. Male is male. Female is female. There is no "spectrum" between them. Not in Judaism, and not in the rest of reality. There are those who are more masculine and those who are more feminine; this is where activists might find a "spectrum," but feminine men are not women, and masculine women are not men. The radical left has co-opted the struggle of those of us who are born with brain structures that don't match the sex of the rest of our bodies, creating a "transgender" movement in order to break down this basic fact of reality. A movement determined to demonize anyone who holds by what they consider to be "archaic" ideas like the existence of two sexes.
In today's world, radical claims often engender equally extreme responses. The problem with such responses is that they frequently leave those of us who stand between the two extremes without a voice. Rabbi Shafran, unfortunately, chose such an extreme path. Judaism – namely, Orthodox Judaism – is about reality, not ideology. There is a strain of ideology prevalent in the Orthodox world today that prizes rejectionism for the sake of rejectionism, taking radically harsh views against gay people and transsexual people far beyond anything justified – or justifiable – by Jewish law.
I laughed when I read Mark Sameth's op-ed. But unlike me, Rabbi Shafran is a leader in the Jewish world and perhaps he felt a responsibility to counter Sameth's odd claims. Doing so while making exaggerated claims that only push people away from Judaism is not the answer.
Beth Orens lives in Israel with her family. She runs an email list for Orthodox Jews who are transsexual.
Click the alert icon to follow topics:
ICYMI
Ken Burns' Brilliant 'The U.S. and the Holocaust' Has Only One Problem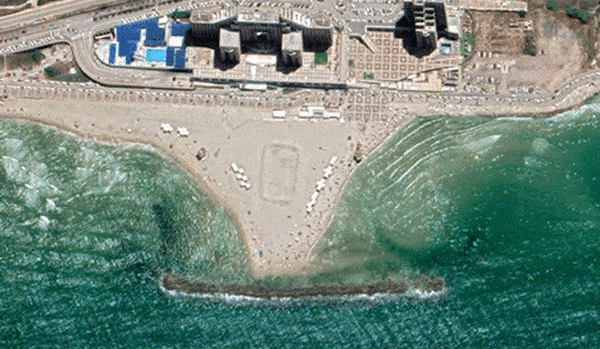 Facing Rapid Rise in Sea Levels, Israel Could Lose Large Parts of Its Coastline by 2050
As Israel Reins in Its Cyberarms Industry, an Ex-intel Officer Is Building a New Empire
How the Queen's Death Changes British Jewry's Most Distinctive Prayer
Chile Community Leaders 'Horrified' by Treatment of Israeli Envoy
Over 120 Countries, but Never Israel: Queen Elizabeth II's Unofficial Boycott