Blame the West for ISIS? Yes - but Go Back to 1925
In 2016, ISIS is asking Iraqis the same question (though brutally and violently) as the West's bureaucrats did in 1925: Who belongs and who does not?
Displaced Iraqi families gather as they flee a military operation by Iraqi security personnel aimed at retaking areas from ISIS, in the desert west of Samarra, Iraq, March 3, 2016.
Credit: Ahmad Al-Rubaye, AFP
As many as 1.2 million more people could soon find themselves refugees as a result of the conflict in Iraq – and all from one urban area.
Just last week, the United Nations refugee agency declared that, in a potential battle by a coalition of Iraqi government and militia forces (backed by U.S. airstrikes) to recapture Mosul from ISIS, which seized the northern Iraqi city more than two years ago, "the humanitarian impact of a military offensive is expected to be enormous." This figure would be on top of the hundreds of thousands of Mosulis who have already become refugees as the region's minorities flee the war-torn area.
Critics of Western policy in the Middle East tend to blame the U.S.-backed 2003 Iraq invasion for the rise of ISIS and sectarian violence. ISIS itself has attacked and captured large swathes of Syria and Iraq, including most of the mountainous Mosul region, the country's most religiously and ethnically diverse area.
But the history of Mosul suggests those critics should look farther back: to 1925 and the era of border-making after World War I. In the case of Mosul and much of the Middle East, the borders that refugees are crossing today by the millions are not only arbitrary, perhaps inviting conflict from the start: they were created by the West.
Today, it should be the West's responsibility to help those escaping over those very borders it was complicit in creating.
Let us take Mosul as an example. The region's inclusion into Iraq was neither natural nor accidental. "Iraq" became a state in 1919 under supervision of the British mandate, but both the mandate government and the newly formed Turkish state claimed Mosul as their own territory.
In 1925, the League of Nations dispatched a motley crew of delegates from the two governments, the British colonial authorities and three Commissioners representing the League itself to arbitrate the dispute. Their task was clear: define Iraq's borders and assign Mosul to either Turkey or Iraq. In the spirit of the League's avowed principles of self-determination, the three Commissioners, all Europeans, hoped to accomplish their goal by interviewing locals to find out what they wanted and whether they saw themselves as Arabs or Turks. To the Commissioners and their contemporary understanding of race, "Arabs" and "Turks" were easily definable racial categories.
They tried to meet with representatives of every sector of the population, but were often greeted with confusion, gushing praise or insults; occasionally nomads even stood them up to go graze their sheep. It was virtually impossible to delineate a border because of the region's immense diversity. In fact, most Mosulis had hybrid identities. They were not simply Kurds, Assyrian and Chaldean Christians, Yazidis, Jews, Arabs or Turks; they often identified with more than one group or were intermarried and involved in mixed trade networks. For many, an ideal ruler did not have to be of their race or religion so long as the government could protect them from high taxes, robbery, invasion or persecution.
Upon returning to Geneva the Commissioners wrote in their final recommendation that "the confusion of races" was so intense in Mosul that a border could not be decided based on "purely racial considerations." But the Commissioners had a dispute to end, so they assigned Mosul to Iraq for strategic and economic reasons, far-removed from the self-determination principles with which they marched in. Instead of ensuring that the new ruling government would serve the local population well, the League subjected Mosul to a government that did not share its racial or religious profile. It created borders that turned most Mosulis into minorities and tried to end the possibility of flexible identities.
Indeed, the term "minority" in fact did not emerge in popular use until after World War I, and it only gained traction in the Middle East in the 1930s. Before then, diverse people lived intermixed in the Ottoman Empire, and non-Muslim communities largely governed themselves by paying taxes through their religious leader to the Sultan.
Mosul's border is not uniquely arbitrary. Western European powers and the League, with help from the United States, carved up the modern states of the Middle East after World War I with the infamous 1916 Sykes-Picot agreement and subsequent negotiations between the mandatory powers of Britain and France. Divisions we take for granted in today's geography were solidified through the League's Mandate system, resulting in separate nation-states including Syria, Lebanon, and Jordan that have diverse populations in conflict with their representing governments.
Still, because of the Mosul Commission's decision in 1925, Mosul today falls within the Iraqi border. Its inhabitants have mixed opinions on belonging to Iraq. Most of Iraqi Kurdistan that continuously agitates for secession, for example, is in the Mosul region. It is no coincidence that ISIS has challenged this very border by declaring its "caliphate" to supersede international boundaries. One of its direct missions is to destroy the nation-states created by the West.
But ironically, ISIS is trying to impose just as artificial a form of political organization across Iraq and Syria as the West did: not a territorial nation-state, but a religious one. In doing so, ISIS is terrorizing the very descendants of the Mosulis that the Commission interviewed only 90 years ago. It asks the same question as the Commission, though brutally and violently: who belongs and who does not? And their definition of 'belonging' is far more narrow than even that crafted by early 20th century Europeans.
The consequences this time are deadly. Minorities who fail the test, and millions like them from the rest of Iraq and Syria, are being killed or fleeing for safety. As they continue to cross these arbitrary national borders to escape persecution and danger, they become refugees.
And for those of us living in the European states and in the U.S., whose bureaucrats set up conflict by delineating those borders: we should feel a particularly intensive moral responsibility and duty to offer them help.
Maya Wahrman is the Communications Coordinator at Princeton University's Office of Religious Life, where she is organizing a conference on faith-based responses to the refugee crisis. She has interned with various non-profit organizations in Jaffa, including an Arab-Jewish welfare nursery school, the Open Clinic at Physicians for Human Rights – Israel, and the Mesila Refugee Organization.
ICYMI
The Artist Who Survived Auschwitz Thought Israel Was 'Worse Than the Concentration Camp'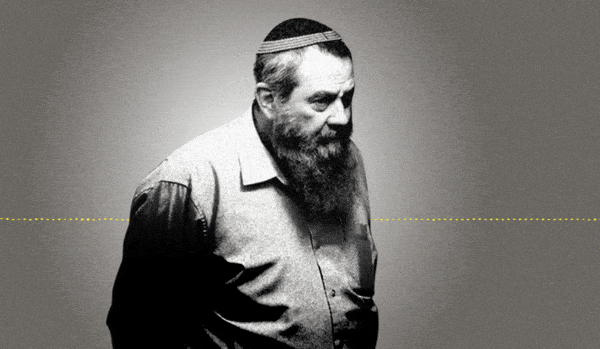 Jewish Law Above All: Recordings Reveal Far-right MK's Plan to Turn Israel Into Theocracy
Why I'm Turning My Back on My Jewish Identity
Down and Out: Why These New Immigrants Ended Up Leaving Israel
The Reality Behind 'The White Lotus' Sex Work Fantasy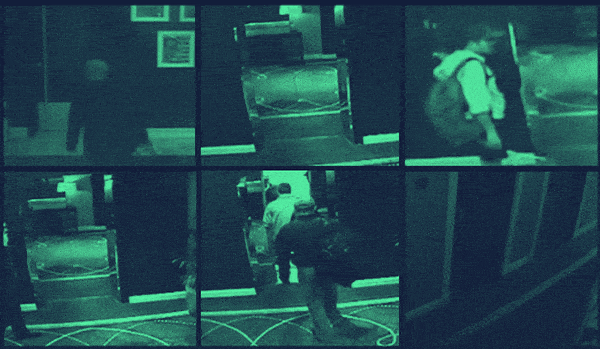 This 'Dystopian' Cyber Firm Could Have Saved Mossad Assassins From Exposure