We in the Palestinian Solidarity Movement Have a Problem With anti-Semitism
Toxic conspiracy theories, group-blame and stereotyping are becoming a serious problem in the Palestine solidarity movement – and it's undermining our struggle.
A Palestinian boy shouts slogans as others wave flags after Friday prayers during a protest to mark Nakba day near the Dome of the Rock in Jerusalem's Old City, May 15, 2015.
Credit: Reuters
I have campaigned in both the Palestine solidarity movement and in the fight against anti-Semitism for over 10 years. However, to my disappointment, I have found that some fellow solidarity activists are failing to take anti-Semitism seriously, to the extent that they're prepared to believe every concern raised is a false accusation designed to smear the movement for Palestinian rights.
This week, at a meeting of my local branch of the UK Palestine Solidarity Campaign, I had yet another experience confirming this. An audience member announced to the room that the term anti-Semitism was incorrectly used: "Arabs are also Semites." Meaning we should have a free pass to ignore Jews when they accuse us of anti-Semitism.
I looked around the room, hoping to see others who showed visible signs of discomfort or disagreement, but to my dismay, as the dismissive rant continued many in the room were nodding in agreement. I myself felt too insecure to raise my own voice.
It was clear that many participants, including the chair of the event, did not recognize or understand the problematic nature of what was said. This toying with semantics is sinister in nature - by redefining anti-Semitism in a way that erases the fact this term specifically denotes hatred and discrimination against Jews.
This is yet another demonstration of just how nonchalant some in our movement have become when it comes to recognizing and tackling anti-Semitism. Going as far as to redefine the term in order to avoid being labeled anti-Semitic, even when anti-Jewish - as opposed to anti-Israel - language is used.
As a committed Palestine solidarity activist, recognizing the nuances of the Israel-Palestine conflict, I wholeheartedly believe that incorporating a consistent approach to identifying, rejecting and campaigning against anti-Semitism is an absolutely necessity.
For me, being equipped to recognize and call out anti-Semitism can only strengthen my Palestine advocacy. Having a clear definition of anti-Semitism helps to reassure the Jewish community and means our activism is less susceptible to the false accusations of anti-Semitism by Israel advocacy groups, in their relentless effort to weaponize anti-Semitism to stifle and shut down debate and legitimate criticism of Israel.
One arena where this is acutely apparent is on social media. It's common for comments and posts to cross the line, moving from criticism of Israel into anti-Semitic territory. Conspiracy theories, repeating anti-Semitic Jewish power tropes, and vilifying those Jews who do identify with Zionism are regularly in play. I've often witnessed a "Good Jew" vs "Bad Jew" paradigm being used by activists. Let me be clear to those activists; a person's Judaism is not suddenly illegitimate because of their Zionism. We should also stop viewing Zionism as a catch-all term. It isn't. There are multiple strands of Zionism and varying political directions - some of which are indeed racist and ultra-nationalist, whilst others are not.
Some activists have tried to hide their intentions, again playing semantics, by replacing the word "Jew" with "Zionist." It's now "Zionists control the media" or "Zionists already decided who the next US president will be" instead of "the Jews." Those people will then proudly declare "I'm not anti-Semitic, I am anti-Zionist" and will often go on to say that "real Jews" reject "Zionism."
Other activists will sometimes inadvertently share anti-Semitic or deeply offensive posts. This is the product of ignorance as opposed to malicious intent towards Jews.
Anti-Zionist Jews are also not immune from being complicit in, and promoting, anti-Semitism. Non-Jewish activists mustn't legitimize anti-Semitism by exploiting a person's Jewish identity. If a Jewish person is repeating an anti-Semitic trope it doesn't suddenly make it kosher for others to repeat. Whatever the motivation, it's the words that matter; this is what makes the public record.
Much of this discourse, along with its attendant ideology, is toxic and does nothing but damage the legitimate struggle for Palestinian rights.
When people like me raise concerns about anti-Semitism we are often told that we are "useful idiots" for the Zionists and their agenda. When I drafted a U.K. Parliamentary Early Day Motion condemning anti-Semitism, I was told I was being used in a Zionist ploy, one that deliberately connects Palestine solidarity with anti-Semitism.
We Palestine solidarity activists must reflect on how to communicate Palestinian grievances and our criticism of Israel. One of our core rules is that the voices of Palestinians themselves are primary: We take direction from, rather than speak for, them. And it's Palestinian activists themselves who have repeatedly given advice and guidance to help direct activism away from anti-Semitic, extremist and problematic rhetoric.
We must also stop using the Israel: Nazi Germany analogy. At present very few activists will call others out for using this despicable and inaccurate trope. It is designed to taunt and bait Jews about the Holocaust and compare them to the ultimate evil of Nazism. As Israeli political commentator, Noam Sheizaf, puts it: "Saying someone is a Nazi means he represents the ultimate evil – something that shouldn't be negotiated or compromised with, but only fought." It is an analogy that feeds the demonization and dehumanization of Israel, Israeli Jews and Jewish communities around the world.
Activists should walk away from rhetoric that encourages the conflation of right-wing Zionism/Israel's policies with Judaism and Jewish identity. A cross section of both Israel advocacy and Palestine solidarity groups are equally guilty of these conflations, not to mention the Israeli government itself.
By acknowledging that the problem of anti-Semitism within our movement does exist, and that it is our responsibility to challenge, we can help create solutions. We do this by changing our behavior and integrating the fight against anti-Jewish hatred and oppression into all aspects of our work.
I have already pledged to support an intersectional struggle, where the concerns of Jewish individuals and communities are taken seriously and anti-Semitism is not dismissed out of hand or ignored - one where Jewish people and communities are the central focus when it comes to tackling anti-Semitism. We must engage more openly and robustly with our Jewish communities, their concerns and fears, their diversity of opinion.
Palestine activists should stop obsessing over identifying whether someone is Jewish or not, with the assumption that Jews must be given a litmus test on whether they're pro-Israel, and thus assumed to be untrustworthy. Critiquing pro-Israel positions is important, but not when the thought process goes: "This is a Jew; we must immediately distrust him/her if they express even mild support for Israel."
We should seek advice and direction from Jewish individuals and organizations, as these are the people most-well-placed to speak about lived experiences and also define anti-Semitism. Palestine activists may be surprised to find that many Jews will push back when Israel advocacy is inserted into the definition of anti-Semitism, as they recognize the damage this does to the fight against anti-Semitism - too important to exploit in order to deflect criticism of Israel.
Many anti-Semitic incidents can be prevented by ensuring responsible public debate and robust education. This is critical to remedy the spread of toxic conspiracy theories, group-blame and stereotyping that are becoming a serious problem in the Palestine solidarity movement and among our supporters.
We must gain a more nuanced education on what Zionism is and how we can criticize it without being anti-Semitic. We should be debating pro-Israel activists using facts and information, just as we would any other policy issue in a public debate. It isn't helpful when activists make out that Israel is the ultimate evil in the world, or that it's the "worst violator" of human rights. Not only is this inaccurate, it also whitewashes the violations of other regimes and organizations throughout the world.
We on the left must stop procrastinating about anti-Semitism. The Jewish community is an oppressed group: When we tackle oppression within our own ranks we must confront anti-Jewish oppression.
Those who undermine the message of Palestine solidarity by contaminating it with ignorance and racism have no place in Palestine solidarity. By tackling anti-Jewish oppression on the left we actually strengthen our movement and allow it to grow. Too often our own activists are undermining the struggle for Palestine. For that, I apologize unreservedly to the Palestinian people, who deserve far better solidarity and advocacy from the U.K. and elsewhere in pursuit of justice, equality, human rights and peace.
I urge my fellow activists to be sensitive to the concerns of Jewish individuals and communal groups whenever concerns about anti-Semitism are raised. Examine accusations on their evidence and merit rather than assuming they're part of a nefarious political game or pro-Israel agenda.
The only approach for a pro-Palestinian activist is one that promotes justice, equality and human rights. We must look at the conflict from a position grounded in human rights and international law. Our goal is to achieve Palestinian rights, but not at the expense of Jewish Israeli rights and certainly not as a way of harming our own non-Israeli Jewish communities and compatriots in the process. Human rights are for all, and without embracing that principle, our campaign loses its moral sanction, its utility and its opportunity to make a tangible difference.
Gary Spedding is an independent consultant and lobbyist on the Israel-Palestine conflict in the British, Irish and European Parliaments and has worked extensively on drawing lessons from the Northern Ireland peace process to inform peace building in Israel-Palestine. Follow him on Twitter: @GarySpedding
Click the alert icon to follow topics:
ICYMI
Ken Burns' Brilliant 'The U.S. and the Holocaust' Has Only One Problem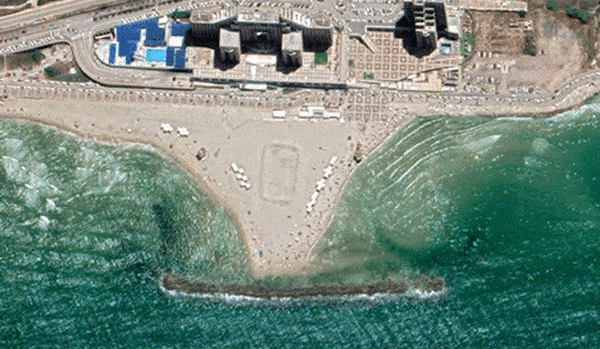 Facing Rapid Rise in Sea Levels, Israel Could Lose Large Parts of Its Coastline by 2050
Lapid to Haaretz: 'I Have Learned to Respect the Left'
The Mossad's Fateful 48 Hours Before the Yom Kippur War
As Israel Reins in Its Cyberarms Industry, an Ex-intel Officer Is Building a New Empire
How the Queen's Death Changes British Jewry's Most Distinctive Prayer