A Misogynist, Homophobic, Racist Chief Military Rabbi Is Probably Best Israel Can Do
There is a small handful of rabbis with the required expertise and experience for the job. Eyal Karim is probably the most senior of them. Which is why he was chosen.
Eyal Karim.
Credit: Tomer Appelbaum
"The new chief rabbi of the army said it's OK to rape good-looking women in wartime."
"Um, actually he didn't."
"But he did."
"No, he was explaining the rationale behind a passage in the Bible. He was talking about something written thousands of years ago."
"So why didn't he say so outright?"
"The people he was speaking to understood that."
"What people? He wrote it on the internet."
"Um. Believe me, they did."
I've lost count of the number of times I've had this conversation since Yedioth Ahronoth accused Col. Eyal Karim, the Israel Defense Force's next chief rabbi, of having said that Jewish law allows soldiers to rape in time of war. I'm sad to say, I was the one forced into acting as the rabbi's apologist. No, I haven't gone over to the dark side and become a hasbara operative. And neither have I returned to the fold of orthodoxy. So how can I be so certain that Karim wasn't giving IDF soldiers carte blanche to rape and pillage?
You had to be there
It's one of those cases of "you would have had to be there to understand it." Every day in hundreds of classrooms, study halls and synagogues, rabbis, religious teachers and ordinary religious Jews are studying and rationalizing ancient texts which say the most horrible things. In this case Karim was explaining the reason for the commandment in Sefer Devarim (Deuteronomy, the fifth book of the Torah) on how a fighter in war is allowed to "take" a beautiful female prisoner for a wife or concubine.
Anyone who has ever spent time studying Torah in an Orthodox setting will be familiar with these teachings, and no one is under any impression that this has the slightest relevance to modern-day life. In the same way that similar commandments relating to the purchase and ownership of slaves and how a man can choose to marry his own rape victim are in any way relevant.
So if they're not relevant, why are they taught? Because Orthodox Jews believe all the Torah is holy and not one bit of it is to be disregarded.
So how do they know which bits are relevant in the 21st century? Well, you would have to spend a few more years studying the layers of "oral law" written and accumulated over 2,000 years to get that.
Good question
So why did Karim post that bit on the internet without adding clearly it was irrelevant today? Good question. Thirteen years ago, when it was originally posted on the "Kipa" website, many people, certainly most rabbis, had no grasp of the longevity and transparency of the internet. They didn't envisage how those words could be read one day by people who had never sat in a beit midrash and had not acquired the set of mental filters necessary to automatically realize this was an academic and arcane debate, not actual guidelines for modern Israeli soldiers.
Rabbis who post answers to online questions on Judaism nowadays are usually much more adept at phrasing their answers for the much wider internet audience. They are slowly and painfully learning how to operate in a world where those reading them are not just their regular students.
The internet has opened up the closed world of halacha (rabbinical law). Now anyone can scrutinize rabbinical rulings. Even if they lack the learning to understand context and nuance. Rabbis beware.
Does that let Karim of the hook? That depends what you expect of him. A trawl through his output of online responsa has yielded other pearls – women shouldn't testify in court or serve in the army, homosexuals should be treated as sick and disabled, it is permissible to shoot a wounded suicide bomber. Should a man who has written stuff like this be promoted to the army's chief rabbi?
But who then should be the military chief rabbi?
The military rabbinate plays a quiet but crucial role in the IDF. A large minority of the IDF's soldiers are religious men and women who observe Shabbat, and need the guidance of the rabbis of their units to make sure that the tasks a religious Jew would not perform on Shabbat in normal civilian life are indeed necessary for the army. A much larger number of soldiers, probably a majority, observe kashrut; the military rabbinate allows them to eat in the army's canteens, by supervising all IDF kitchens.
These may seem mundane tasks, but in an organization the size of the IDF, often operating in difficult circumstances, it is often a challenging and intricate task, necessitating both intimate experience of how the army operates and a wide knowledge of halacha.
In time of war, the military rabbis are the ones who have to make the final call on the death of soldiers. In cases where identification is difficult, or when there are few or no bodily remains, this role has both strategic significance (in countering the propaganda of Hezbollah and Hamas that they are holding live Israeli prisoners), and of course for the families, anxious for confirmation of their loved one's fate. The IDF rabbinate sometimes has to review forensic evidence, battlefield debriefings and intelligence reports to reach a ruling on whether an MIA can be regarded as a KIA, otherwise the question mark remains.
Why Karim was chosen
There is a small handful of rabbis with the required expertise and experience – Karim, a former special-forces commander who went on to become a rabbi specializing in halachic dilemmas in military life, is probably the most senior of them. Which is why he was chosen to be the next IDF chief rabbi, without anyone taking the trouble to Google any embarrassing stuff he said or wrote in the past.
So what do you do when the best man for the job has a record of misogynist, homophobic and racist statements? The obvious answer would be that someone with that record cannot be considered the best man for the job. But then you have to assume that the chief rabbi of the army is going to come from a group of men with a certain education and a set of beliefs no different from those of Karim. There are no "enlightened" Reform or Conservative rabbis with the necessary background and experience. The diplomatic option would simply to find one of them who had been more circumspect in his online rulings.
IDF Chief of Staff Gadi Eisenkot prefers to stick with Karim, after giving him a stern rebuke and extracting from him a public statement that he "sees the army as the people's army that accepts all recruits, whoever they might be," and that "all soldiers serve fully under the army's orders." Unlike with some previous military chief rabbis who saw themselves as priestly warlords and were a thorn in the side of the General Staff, with their proclamations on soldiers fighting God's wars, Eisenkot has Karim exactly where he wants him. He will be the quiet religious technocrat the army needs from now on. In a society where rabbis have too much power over people's lives as it is, that isn't a bad result.
Click the alert icon to follow topics:
SUBSCRIBERS JOIN THE CONVERSATION FASTER
Automatic approval of subscriber comments.

NOW: 40% OFF
ICYMI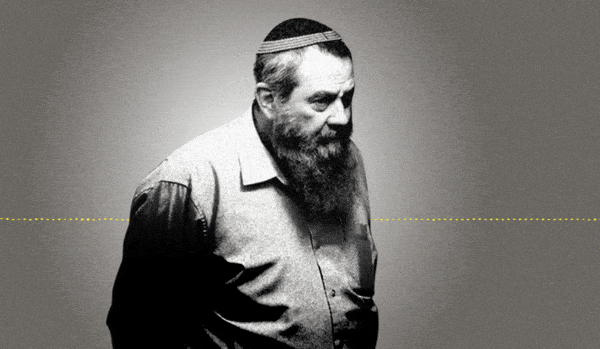 Jewish Law Above All: Recordings Reveal Far-right MK's Plan to Turn Israel Into Theocracy
Why I'm Turning My Back on My Jewish Identity
Down and Out: Why These New Immigrants Ended Up Leaving Israel
The Reality Behind 'The White Lotus' Sex Work Fantasy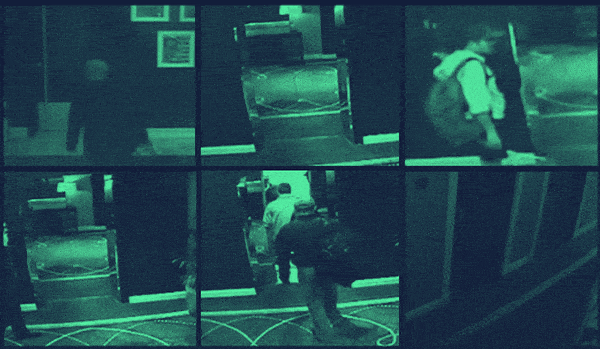 This 'Dystopian' Cyber Firm Could Have Saved Mossad Assassins From Exposure
Comeback Kid: How Netanyahu Took Back Power After 18 Months in Exile