Gunslinger Trump: 'Saving America' by Going Back to the Wild West
Trump has cast himself as the rugged loner, the self-made outlaw, even though he's more a city rich boy and con-man. Welcome to 2016's American political theater.
Yellow ribbons of light shimmer on the prairie. A blur of movement emerges and comes into focus: horse hoofs dancing in high grass. As the camera angle widens, we see the rider's boots, then the revolvers on his belt. He rides alone.
More than actually watching, we're letting the picture revive the memory of all the times we've watched this scene before, and we're waiting to see the latest variation. This time the man is heavy, like John Wayne, but has orange hair. His ten-gallon hat covers his bald spot, saving him the trouble of a comb-over today.
He enters a town, hitches his horse, enters a saloon, and announces he will win the next four hands of poker. People whisper. The town is in danger, and they want to believe that this man will save them, though he is an outlaw, a confidence man and a loner – or rather, because he is all these things. The credits finally begin. The words "Trump Card" appear on the screen. Welcome to American political theater, 2016.
Politics, we know, isn't just a matter of rational choices between policies. There's a very large measure of emotion. Part of what attracts voters is the story that candidates manage to create around themselves, and the extent to which it resonates with other stories voters already know and the values they convey.
Donald Trump, a city boy, born rich, has managed to cast himself as a self-made, rugged individual, a man with no regard for convention and no need for government to do anything but to get out of his way. This is the American myth expressed in its purest form in the classic Western from an age before irony – especially the films in which evil forces threaten an isolated town, the sheriff is useless and the townspeople recruit an outlaw in his place. The old gunslinger will know when to pistol-whip a baddie, when to kick below the belt. To be anachronistic about this, he won't be politically correct.
Especially for someone like me, watching this drama from abroad, Trump looks more like a parody of that myth than its personification. The fact that so many people take him seriously, that they see in him something that America has lost and must regain to be "great again," is evidence of how deeply rooted the myth of the frontiersman still is in parts of America.
It's also another piece of evidence for the thesis put forward by historian-ecologist Jared Diamond in his book Collapse, on why civilizations sometimes implode. "The values to which people cling most stubbornly under inappropriate conditions," Diamond writes, "are those values that were previously the source of their greatest triumphs over adversity."
One of his examples is drawn from American history: white pioneers succeeded in settling Montana through commitment to individual self-sufficiency - which has stood in the way of modern Montanans accepting government planning to solve an environmental crisis. Let me widen this: In the myth tapped by old Westerns, the lone, armed frontiersman embodies true American values. And in Trump's campaign, clinging to those values is the way to save America.
Yet Trump's remake is a reminder of why nostalgia for the frontier, especially the powerful movie myth of it, is misplaced. It's a place for lonely white men who can make it on their own, but often die on their own. They ride through a landscape that is ethnically cleansed, or in the process of being cleansed, from people of another color. The women in these stories, if present at all, are most likely to live in the small rooms reached by the stairs from the saloon – commodities to be bought by the lonely men. This dreamland is Trump's favored universe.
All right, you say, but rugged individualism did build America. Maybe. This isn't the space for discussing how much was built by collective efforts and government projects, how much by sweatshop workers who managed to unionize. In any case, today the idea that each person can make it on his own is cruelly anachronistic. Projected onto world affairs, it creates the illusion that America can either fence itself off or ride out with a rifle and a bandolier for a shoot-out with the bad guys.
On the personal level, this idea gives no explanation for why wealth keeps floating upward to the wealthy while a person willing to work hard struggles to hold onto the house. It's not an accident that suicide and drug use are rising in the same slice of America most willing to accept Trump's offer to live vicariously through his hyped success. Both phenomena show the price of clinging "under inappropriate conditions" to the ideal of the frontiersman.
Since in this space I write mostly for a conversation about or among Jews, I'd just like to note that the self-sufficient individual is the furthest thing from our own culture and tradition. In our story, people are tied to each other. Society is responsible for every individual, and every individual for society. Our mythic telling of the past does include a chapter, the Book of Judges, in which outlaw heroes came to the rescue of the tribe, and "every man did what was right in his eyes." It ends in unbearable brutality – a cautionary tale about the way not to take.
I don't know how many American Jews will vote for Trump. I pray it will be few. Though I'm adverse to forecasts, I dare to predict he'll do even more poorly among Jews than other Republicans have. "Trump Card" isn't our story.
Gershom Gorenberg is the author of "The Unmaking of Israel" and "The Accidental Empire: Israel and the Birth of the Settlements, 1967-1977." Follow him on Twitter: @GershomG
Click the alert icon to follow topics:
ICYMI
Ken Burns' Brilliant 'The U.S. and the Holocaust' Has Only One Problem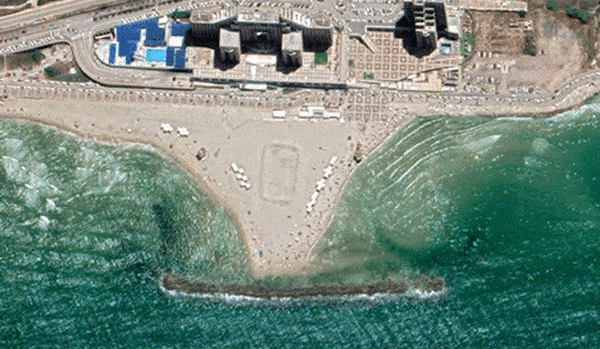 Facing Rapid Rise in Sea Levels, Israel Could Lose Large Parts of Its Coastline by 2050
As Israel Reins in Its Cyberarms Industry, an Ex-intel Officer Is Building a New Empire
How the Queen's Death Changes British Jewry's Most Distinctive Prayer
Chile Community Leaders 'Horrified' by Treatment of Israeli Envoy
Over 120 Countries, but Never Israel: Queen Elizabeth II's Unofficial Boycott