Avrum Burg, Check Your Orthodox Male Privilege Before Bashing Women of the Wall
In a Haaretz op-ed, Burg embarks on a scolding lecture on the Jewish prayer group. But it might have been wiser to think twice before passing judgement on the behavior of those less fortunate.
Jewish women wear prayer shawls at the Western Wall in Jerusalem on April 24, 2016.
Credit: Ariel Schalit, AP
"Check your privilege" — it's a new catchphrase that can often be truly irritating. When social justice types use it to remind us to think twice before passing judgement on the behavior of those less fortunate, it often feels we — the whiter, wealthier, more powerful majority group — aren't permitted to hold valid opinions when it comes to race and oppression.
But the expression took on a dimension of usefulness for me as I read Avrum Burg's recent Haaretz Op-Ed "What's Truly Absurd About Women of the Wall." In the piece, Burg confesses that he just doesn't find the Jewish prayer group's decades-long struggle to pray in traditional ritual fashion at the Western Wall in Jerusalem very "interesting" and that he did not "feel very connected, if at all, to this battle which I should ostensibly be supporting with all my heart."
The leftist Burg would have done well to check his male Orthodox Jewish privilege before embarking on his scolding lecture of an article, in which he strikes the pose of a wise man advising poor misguided women who believe they are progressive and egalitarian, when in fact, they are foolishly aspiring to take up the oppressive tools of the master who has his foot on their neck.
It's always a little surprising when sexism hits you from the left, as it has most recently in the U.S. Democratic presidential primary. While everyone expects conservative Republican candidates and their fans to carry a dose of misogyny in their message, the viciously condescending nature of the attacks by the Bernie Sanders camp on women supporting Hillary Clinton came as a similar shock. The angry tone of superiority trickled from the top down, with Sanders characterizing Clinton as a sell-out wannabe fighting for her place at the table of an illegitimate and hopelessly corrupt establishment that should be dismantled and rebuilt in a "political revolution."
Similarly, Burg declares it pointless for the Women of the Wall to fight for basic rights, respect and recognition in "a world of content and symbols that, like an impure vessel, can only be repaired by smashing it."
He states: "I have nothing in common with them. On the contrary; their Judaism is not my Judaism and their rituals are the essence of idolatry from my perspective." He dismisses the Western Wall as being devoid of meaning with "no intrinsic holiness" and "an invented religious site." The women's aspiration to pray in peace and safety at the Wall, he asserts, embodies no less than "a fundamentalist partnership" between "anachronistic rabbis and allegedly progressive women, who want to bring a broken institution back into the center of our spiritual experience." He pontificates that "If these brave women had been offering a complete alternative to the awful, limited Judaism that has taken over our lives, I would listen. But they're not. They essentially want to be accepted as kosher."
Burg's tone then shifts from dismissal to mockery when referring to the group's recent effort to conduct a priestly blessing. That, he said, turned his "opposition" to Women of the Wall into "genuine laughter" since "priestly status was one of the pillars of structural discrimination within ritual Judaism" and real progressives should be rejecting, not embracing " this secret and discriminatory religious power."
This "awful limited Judaism" Burg disparages is the Orthodox establishment world into which he was essentially born a prince. His father Dr. Yosef Burg, was a much-beloved founder and leader of the National Religious Party who served in the Knesset and cabinet for more than 40 years. Burg built a high-flying political career as a young rebel with a cause. Without shedding his kippa, he rose from Peace Now activist to Labor Party Knesset member, Speaker of the Knesset, interim President of the country, and chairman of the Jewish Agency, in a political career that ended in a failed bid for Labor Party leader and retirement from politics in 2004.
Earlier in his career, it is worth noting, he was actively supportive of Women of the Wall. Back in 1989, when the group of women from a variety of religious backgrounds first attempted to pray together with a tallit and Torah, Burg, then a Knesset member defended and championed their right to pray as they chose in a place they, like many Jews — including him, presumably at the time, found holy.
In his post-political incarnation, he has shifted further left, joining the Hadash Party, advocating repeal of the Law of Return and rejecting the concept of a Jewish state, and becoming something of an iconoclast, distant from his former comrades on the Zionist left.
His new stand on Women of the Wall is presumably part of the same package of rebellion.
Such disdain for their cause follows in a grand tradition, said feminist scholar Elana Sztokman when I asked her about Burg's piece. Declaring that aspects of elite culture are passe when women demand entry to them is a familiar and "agonizingly manipulative sexist twist used to maintain women's exclusion" and "a common reaction to women who want to enter male preserves in and out of the Jewish world," she said.
"Burg is angry at women who want to be included in aspects of the culture such as priestly blessings and the Western Wall because, well, he is over all that stuff." Traditions and institutions are "well good for men for 2000 years, and as soon as women finally start to gain entry (barely!), suddenly it's just a waste of time and stupid."
(Interestingly, he made a similarly condescending move as a new Hadash member in the debate over the United Arab List, warning the Palestinians against nationalism, preaching, according to a Haaretz report, that "he had not left the Jewish national space, which had become nationalist, to join nationalism of a different sort.")
Furthermore, Burg's position buys into the distorted ultra-Orthodox narrative that the goal of the group's exercise is not to actually pray at the Wall, but to provoke a reaction. Make no mistake: it was not the women who turned the Western Wall a battlefield — it was the angry and violent reactions of the ultra-Orthodox to their presence that made it a focus and magnified its importance, in addition to the feelings of alienation experienced by Reform and Conservative Jews in Israel and the Diaspora, who are also barred from worshipping in their custom at a site that is deeply meaningful to them.
From his recent own experience, Burg, of all people, should know how difficult it is to diverge from the consensus and make difficult and unpopular choices in public. Apparently, instead of making him more sensitive to the plight of Women of the Wall, his personal transformation has led him to turn on them.
That is unfortunate. He absolutely has the right to choose whether or not to venerate or diminish the Western Wall as a holy site and whether or not to exercise his Orthodox male privilege to participate in the customs and rituals that are his birthright. But if he sees himself as so enlightened and progressive, he should support Women of the Wall's right to want what he no longer desires.
Click the alert icon to follow topics:
ICYMI
Ken Burns' Brilliant 'The U.S. and the Holocaust' Has Only One Problem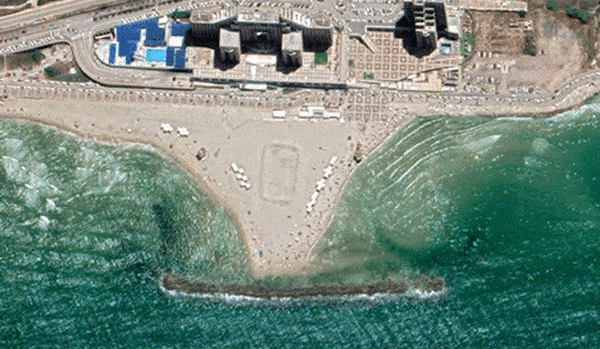 Facing Rapid Rise in Sea Levels, Israel Could Lose Large Parts of Its Coastline by 2050
As Israel Reins in Its Cyberarms Industry, an Ex-intel Officer Is Building a New Empire
How the Queen's Death Changes British Jewry's Most Distinctive Prayer
Chile Community Leaders 'Horrified' by Treatment of Israeli Envoy
Over 120 Countries, but Never Israel: Queen Elizabeth II's Unofficial Boycott