Banal, Incoherent, anti-Semitic and pro-Trump: Why We Should Take the Alt-right Seriously
Even when they're ones pushed by a motley crew of disaffected rightists, online gamers and traditional racists, intellectual narratives matter. And Jews sit at the center of the alt-right's narrative of resentment.
Republican presidential candidate Donald Trump speaks Saturday, April 2, 2016, during a campaign rally at Memorial High School in Eau Claire, Wis.
Credit: AP
Jolted by Trump's success, pundits are now engaged in a mad search for explanations of their predictive failure.
Recently, attention has centered on the online world of the "alternative right," a particularly bizarre political and intellectual subculture. Most of that focus — and outrage — has been centered on the small army of "alt-right" Twitter activists who are busily tweeting images of Auschwitz uniforms and ovens images at Jewish journalists critical of Trump.
This is scary stuff, but it is not clear how large, or how organized, this vitriolic rank and file actually is. Like most political classifications, the "alt-right" is amorphous. One way into exploring its positions is to focus on the movement's leaders and its ideas. Unfortunately, this exploration is no more reassuring than the loud bigotry of its grassroots.
The "alt-right" label seems to have first been popularized by Richard Spencer, president of the white nationalist Nationalist Policy Institute, and has since been embraced by an assortment of disaffected, aspiring right-wing intellectuals. It describes a motley collection of libertarian activists, secular (and often vulgar) online video game aficionados, and traditional racists lamenting the decline of "white" culture, identity and pride. As might be expected, they don't so much share a specific policy program as they do a temperament, a feeling of having been stifled by social mores that condemn certain ways of speaking about race or women or Jews.
Why not suggest that some races have higher IQs than other? (Or as alt-right inspiration Curtis Yarvin puts it, the thesis of "human neurological uniformity has plenty of evidence against it.") Why not assert Jewish dominance of the media and world financial system? (As Milo Yiannopoulos, an alt-right defender and writer for the conservative news site Breitbart, has done explicitly, albeit playfully.)
And the alt-right opposes liberal immigration, free-trade and globalization — but not primarily on economic grounds; it is that these phenomena reflect a decline in national and cultural solidarity. Rejections of internationalism and the limits of acceptable discourse are the movement's major themes — and it is mainstream conservatism's embrace of both that has so enraged them.
Although they operate only a tiny array of journals and institutes, the alt-right is increasingly portrayed as the intellectual vanguard of a much larger movement — the very movement that has buoyed Trump to the Republican nomination. And it is easy to see why: The focus on immigration and national pride, the rejection of civility norms, and the absence of a concrete political program are all eerily reminiscent of Trump himself. And so the concern from institutions like National Review, for decades the flagship journal of American conservatism, which has been ferocious in its condemnations.
When Beltway journalists suddenly gets worked up about a tiny group of self-described fringe intellectuals with no formal connection to actual political figures, it is important to keep perspective. President Donald J. Trump will not, in all likelihood, staff his administration with writers from Radix Journal or American Renaissance. After all, when he has included white supremacists among his delegates, his campaign has had the (limited) grace of characterizing these as errors and removing them from its list.
But it would also be a mistake to underestimate this particular phenomenon. Norms of civility and the limits of political respectability are fluid, and constantly reordered by social expectations. That alt-right figures view Trump as their champion, and then see him triumphant, emboldens them. That they watch Trump succeed in defiance of existing codes of conduct and ethnic sensitivity, emboldens them even further. And when prominent writers at one of the Right's most popular media sources rally to their defense, we must worry that those whom President Trump would place in his administration might view these "racial realists" as worthy interlocutors rather than pariahs.
And there is a deeper reason why we must take this merry band of racists and agitators seriously: Intellectual narratives matter. And Jews sit at the center of the alt-right's narrative of resentment.
Modern American conservatism, far more than the American left, views itself as an intellectual movement. Institutions like National Review and the American Enterprise Institute are not simply incubators for conservative policy ideas; they are passionately devoted to the study of their own intellectual history. The 1950s "fusion" of different strands of political conservatism is not simply a historical label; it is a world-altering idea. National Review founder William F. Buckley is not simply a historical personality; he is a hero and a savior.
The alt-right embraces this emphasis on intellectual history. In fact, they are obsessed with ideological labels and self-definitions as only pseudo-intellectuals can be. But while the alt-right accepts much of mainstream's history, the morality is suddenly inverted: Buckley's influence was enormous, but it was corrosive — particularly for his role in a pair of intellectual events: the ideological migration of the formerly liberal "neoconservatives," and the marginalization of anti-Semites.
Neither of these are "events" in the sense of being discrete or easily definable historical occurrences. They are products of interpretation. Yet they are also a crucial part of the intellectual biography — and mythology — of the modern American right. But whereas these are proud moments for mainstream conservatism, for the alt-right, they are symbolism of "the deformation of American conservatism." For both, however, the Jews are critical.
When alt-right outlets such as Taki Magazine and the Mencken Club bemoan the takeover of American conservatism by "neocons," they are blaming their problems on a specific group of identifiably Jewish intellectuals. And as they lament these infiltrators' "globalist" influence, their words reverberate with the old European charges of a transnational cabal of Jewish disloyalty. When Radix Journal laments Buckley's "purge" of hapless dissidents beyond "the bounds of 'respectability,'" it is worth asking who these dissidents were and in what ways they lacked respectability. The answer is that they were anti-Semites. The alt-right's well-documented rejection of liberalism, human equality and human rights is not just a rejection of inherent goods that Jews on the Right happened to have championed. (This would be bad enough.) Rather, it is a rejection justified in part by contempt for those very champions.
The vitriolic anti-Semitism of the alt-right's Twitter followers is bad enough. But the alt-right is not simply — or even primarily — a collection of bigoted Twitter personalities. It is an increasingly active (if not yet influential) "intellectual" movement. This presents its own dangers. Thinkers and writers offer critical legitimacy to even the most anti-intellectual political projects. Indeed, we have already seen the mischief created on the far left by the marriage of academic delegitimization of the Jewish state with run of the mill Jew-hatred. The anti-Semitism that unites the alt-right's jargon-speaking leadership with its vulgarity-spewing Twitter horde represents the conservative equivalent.
The "alternative" that the alt-right presents is, in large part, an alternative to acceptance of Jews. Its influence is still small. But during periods of immense social and political upheaval, when angry crowds are looking for leadership and for someone to give them a voice and validate their concerns, strange things happen. During such times, it is worth taking the threat posed by self-appointed intellectuals — no matter how banal, incoherent and anti-Semitic — seriously.
Yishai Schwartz is a student at Yale Law School. Previously, he was an associate editor at Lawfare and a reporter-researcher at The New Republic. Follow him on Twitter: @YishaiSchwartz
Click the alert icon to follow topics:
ICYMI
Ken Burns' Brilliant 'The U.S. and the Holocaust' Has Only One Problem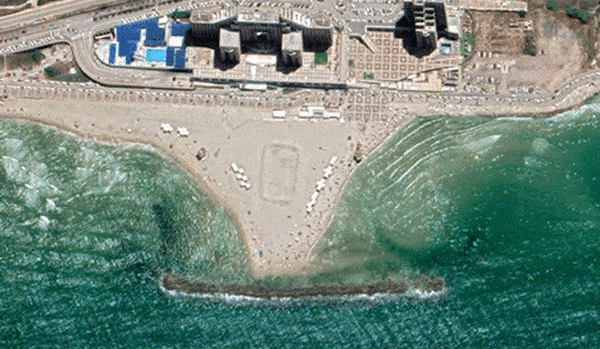 Facing Rapid Rise in Sea Levels, Israel Could Lose Large Parts of Its Coastline by 2050
Lapid to Haaretz: 'I Have Learned to Respect the Left'
The Mossad's Fateful 48 Hours Before the Yom Kippur War
As Israel Reins in Its Cyberarms Industry, an Ex-intel Officer Is Building a New Empire
How the Queen's Death Changes British Jewry's Most Distinctive Prayer