Why the Labour Party Won't Confront British Muslim anti-Semitism
Too many Labour politicians cravenly adopted the anti-Semitic tropes and anti-Israel demonization they think will get them British Muslim votes, rather than standing up to the prejudice that exists in the community.
Jeremy Corbyn at a pro-Palestinian rally in London, 2014.
Credit: Keith Wells/Demotix/Corbis
Anglo-Jewry is suffering from ennui. What is new to the general media is not at all news for us. For 20 years or so anti-Semitism has been growing in the U.K., on the Left.
Yes, there are right-wing anti-Semites and there are Holocaust deniers, but they have for long been treated as buffoons of no importance — which is true — and being of the "Right" they are not taken seriously, whereas to be of the "Left" is to be righteous, sanctimonious and beyond criticism or reproof.
The current British focus on anti-Semitism is welcome, even if rather late in the day. It has been nurtured in the columns of the U.K.'s Independent and Guardian newspapers for years, and obsessed over in the London Review of Books. Esteemed Labour MPs Luciana Berger and Louise Ellman have been consistently and viciously trolled by anti-Semites.
Ken Livingstone, the former Mayor of London, and MP Naz Shah, were suspended recently over their remarks about Zionism. Three Labour councilors have been suspended for comparisons between Israel and Hitler, for stating that Israel funds ISIS and for calling for the "relocation" of Israelis. The U.K. Telegraph reported this week that over 50 Labour members had been secretly suspended over the last two months for anti-Semitic remarks.
In Livingstone's case it was a comment that Hitler supported Zionism "before he went mad" (it's curious how many anti-Zionists cannot refrain from bringing Hitler and Nazism into every discussion, as a way of coloring perceptions of Israel). Naz Shah retweeted a map suggesting that relocation of Israel's Jews to the U.S., originally posted by Jewish Jew-hater Norman Finkelstein.
Therein lies a further problem. Facebook and Twitter are awash with posts to the effect that if a Jew can post such a map, then she who re-tweets it cannot be anti-Semitic.
That in itself is an anti-Semitic conclusion, one that collapses the ability to call out anti-Semitic comments by virtue of its 'Jewish' imprimatur. If one black person were to defend slavery would that make it acceptable? Would that person immediately be perceived as the spokesperson for all black people? Of course not. It is only when some renegade Jews can be found to attack Zionism and Jewish history that they become the representative Jewish voice — Gerald Kaufman, Norman Finkelstein, Avi Shlaim, Noam Chomsky, Ilan Pappe, Gilad Atzmon — too many, regrettably, with their own reasons for what they say.
What is erroneous about the current exploration of anti-Semitism in the Labour party is the way the bigotry is taken at face value, and no further investigation of its causes and roots are suggested. Those who speak so virulently against Israel and the Jews must be anti-Semitic, it is concluded, and need re-education, as if they emerged from a vacuum.
Well, yes, but they are also politicians, and politicians seek votes. Naz Shah, George Galloway, her predecessor as MP, and David Ward, a former Lib-Dem MP who was suspended from his party for calling for the end of Israel, all represented Bradford. The U.K. census of 2011 revealed that Bradford's population was 24.7% Muslim, and no doubt it's higher by now. There are wards of Bradford, Blackburn and Burnley (the suspended councilors' constituencies) where British Muslims reach 70% of the local population. David Ward's successor as MP, Imran Hussain, has also gone out of his way to criticize Israel.
All of these politicians adopted language and ideas that certainly aren't even as subtle as a "dog whistle". They are playing to what they believe to be their Muslim voters' prejudices. A recent Channel 4 TV survey of the attitudes of British Muslims found inter alia that 26% of the U.K. Muslim community believed Jews were responsible for the majority of the world's conflicts, and that 40% of those surveyed believed that U.K. Jews were more loyal to Israel than to Britain. In a devastating and now even more timely 2013 article in the New Statesman entitled "The sorry truth is that the virus of anti-Semitism has infected the British Muslim community", Mehdi Hasan, a British Muslim political journalist, stated that "It's a shameful fact that Muslims are not only the victims of racial and religious prejudice but purveyors of it, tooAnti-Semitism isn't just tolerated in some sections of the British Muslim community; it's routine and commonplace."
Politicians who court thousands of voters who may possibly believe this rubbish are now feeling the need to pander to them, rather than think for themselves and stand up against prejudice.
That is the real tragedy of this current exposé of anti-Semitism on the Left. Anti-Israel demonization, they think, will get those votes. Fear of violence in Britain and the belief that by appeasing their Muslim voters they will secure themselves in power are the driver behind these abhorrent statements. So the condemnations of anti-Semitism that we hear from Labour leader Jeremy Corbyn and the offenders typically express disapproval of anti-Semitism, Islamophobia and all forms of racism, lest anyone think that anti-Semitism was special, or had any roots in the religion and culture of Islam.
From the Left has emerged BDS — boycott, divestment and sanctions — the program of the destruction of the only Jewish state, with its 6 million Jews conveniently gathered together; and the resurrection of the anti-Semitic attitudes of the 19th and early 20th century, but this time directed towards the Jewish state rather than the Jews: Nazism, genocide, conspiracy, blood libels, organ stealing, child killing. The far Left has married up with the widespread Muslim dislike of Israel, and with the remnants on the Right who hold historic anti-Semitic views, more racially and religiously based.
So we have a failure of education, a craven attitude towards the supposed beliefs of Muslim voters (set to worsen as migration increases), a foreign policy toward Israel dictated by fear and hatred, and a Labour party leader who has shown himself unable to analyse this and take a stand against it.
Corbyn's very presence has opened up a channel for the expression of these deluded views. He is the man who has consorted with Hamas and Hezbollah; he defended Stephen Sizer, a vicar who blamed 9/11 on Jews; he has associated with Paul Eisen, Holocaust denier, and so on.
I have little faith in the inquiry that the Labour Party has announced into "anti-Semitism and other forms of racism" — the remit itself already makes evident that its focus will be watered down and the blame largely dissipated.
Baroness Ruth Deech is an independent peer in the House of Lords. A lawyer, she was formerly Principal of St Anne's College Oxford, a governor of the BBC, chair of the Human Fertilisation & Embryology Authority and a trustee of the Rhodes Scholarships. Twitter: @BaronessDeech
Click the alert icon to follow topics:
ICYMI
Ken Burns' Brilliant 'The U.S. and the Holocaust' Has Only One Problem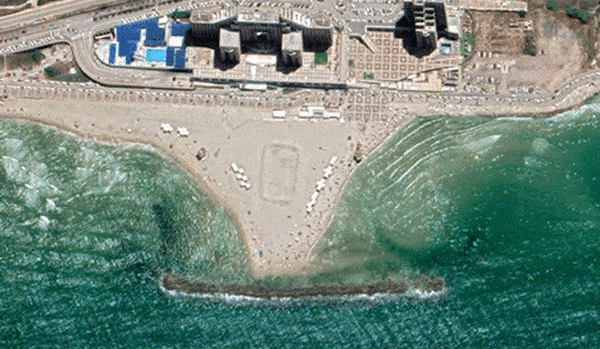 Facing Rapid Rise in Sea Levels, Israel Could Lose Large Parts of Its Coastline by 2050
As Israel Reins in Its Cyberarms Industry, an Ex-intel Officer Is Building a New Empire
How the Queen's Death Changes British Jewry's Most Distinctive Prayer
Chile Community Leaders 'Horrified' by Treatment of Israeli Envoy
Over 120 Countries, but Never Israel: Queen Elizabeth II's Unofficial Boycott