The U.K. Labour Party Must Decide if It's a Political Home for anti-Semites or for British Jews
Whole swathes of today's British Left either cannot or will not acknowledge the anti-Semitism that's staring them in the face.
Jeremy Corbyn, leader of the U.K. opposition Labour Party, listens to a speech at the party's annual conference in Brighton, U.K., on Monday, Sept. 28, 2015.
Credit: Bloomberg
The basic idea behind most modern anti-Semitism is that Jews must be up to something. Whatever Jews say and do can't be taken at face value: they must have some ulterior motive or hidden agenda that needs to be uncovered.
So when Jewish donors give money to political parties, it can't simply mean that they support that party's policies, as any non-Jewish donor would; they must be trying to buy support for Israel.
Or when Israel sends rescue teams to countries that have suffered from natural disasters, it can't simply be to offer humanitarian aid; it must be to steal human organs from the victims of those disasters.
Nowhere is this more apparent than when Jews complain about anti-Semitism in left wing or pro-Palestinian circles. It has become a reflexive response for any such complaints to be dismissed as fake, a manufactured outrage designed to cynically deflect criticism of Israel's policies.
So when the current Labour Party leader Jeremy Corbyn hosted the Belgian-based activist Dyab Abou Jahjah in the British Parliament in 2009, Corbyn dismissed complains of antisemitism as "a nonsense." He ignored the fact that Abou Jahjah had previously posted Holocaust denial cartoons on his website, an offence for which he was eventually convicted and fined by a Dutch court.
Three years later, Corbyn invited Islamic Movement leader Raed Salah to visit him in Parliament, and repeated that invitation even after a British immigration tribunal had found that Salah used the anti-Semitic blood libel in a speech in Jerusalem in 2007.
Sincere Jewish complaints (including from my own organization) that Salah was guilty of anti-Semitic incitement were dismissed by one journalist at the Guardian newspaper as a failure to "distinguish between anti-Semitism and criticism of the acts of the Israeli state." No matter that Salah had peddled the lie that 4,000 Jews did not turn up for work in the World Trade Center on 9/11.
This is like a reverse of the Emperor's New Clothes. Unlike the original parable, when everybody pretended to see something that was not there, in this version whole swathes of the Left either cannot or will not acknowledge what is staring them in the face. How else can a Labour MP (as Corbyn was then) sit next to a man who had published Holocaust Denial, or another who had deployed the blood libel, and deny that anti-Semitism was even a relevant subject to raise?
Similarly, the current shadow chancellor John McDonnell tabled a motion in Parliament in 2008 that accused Israel of attempting "to suppress criticism with false accusations of anti-Semitism." Not wrong accusations, or misguided ones, but "false." The charge is that claims of anti-Semitism are born of deliberate dishonesty.
This dismissal of Jewish concerns about anti-Semitism in the pro-Palestinian movement has become so commonplace that it even has its own name: The Livingstone Formulation, named after London's left wing former Mayor Ken Livingstone. Coined by British sociologist David Hirsh, it comes from a statement by Livingstone in 2006 that "For far too long the accusation of anti-Semitism has been used against anyone who is critical of the policies of the Israeli government, as I have been."
The Formulation lands two punches: not only does it refuse to take seriously Jewish concerns about anti-Semitism, it doubles down by implying that those Jews who complain about anti-Semitism are being devious, deceitful and manipulative.
Livingstone made this remark in his own defense after telling a Jewish journalist in 2005 that he was behaving like a "concentration camp guard." Livingstone's initial comment had nothing to do with Israel, but it is easy enough for anybody on the Left to claim they are merely criticizing Israel as way of avoiding the question of whether they have said or done anything anti-Semitic.
Thus the U.K. academic's union UCU, while supporting an academic boycott of Israel, passed a policy that "criticism of Israel cannot be construed as anti-Semitic." Not that it usually isn't anti-Semitic, or that it shouldn't automatically be defined as anti-Semitic, but that it absolutely cannot – in any circumstances, whatever the language or methods used – be anti-Semitic.
Like Harry Potter donning his invisibility cloak, it is as if wrapping anti-Semitism in anti-Israel garb makes it magically disappear.
These chickens have now come home to roost in the heart of the Labour Party. In recent weeks the party leadership has struggled to keep up with the outrage at the news that two members, Gerry Downing and Vicky Kirby, had been readmitted to the party having previously been expelled or suspended for making anti-Semitic statements.
This followed the revelation that the use of anti-Semitic slurs seems to be rife in some student Labour Clubs.
Much of this outrage came from Labour members themselves, including Members of Parliament, who are horrified that their party would accommodate people with anti-Semitic views. Labour is supposed to be an anti-racist party that instinctively opposes anti-Semitism.
Instead, due to years of treating Jewish concerns about anti-Semitism as a cynical Zionist smokescreen, this particular instinct has been dulled. Anti-Semitism is simply not recognized as such if it comes in an anti-Israel context; or, even worse, a complaint of anti-Semitism against a party activist is taken as confirmation of that activist's anti-Zionist credentials.
Sometimes it is the response that reveals a secondary motivation. Corbyn aide Jon Lansman's suggestion that reports of anti-Semitism in the Oxford University Labour Club are an example of "the trivialization of anti-Semitism through its opportunistic misuse as a political football," suggests he is more concerned with defending his leader than with tackling anti-Semitism.
It is difficult to overstate the damage this is doing to the Party's relationship with British Jews. Either the Labour Party is a place where people with the views of Gerry Downing and Vicky Kirby can find a home, or it is a party that British Jews can join and support. It can't be both, as the anecdotal evidence of Jewish members cancelling their party subscriptions suggests.
Labour MPs like John Mann and his Labour colleagues on the All Party Parliamentary Group Against Anti-Semitism understand this all too well. Whether the party leadership does is yet to be seen. It shouldn't be a difficult choice for them to make.
Dr Dave Rich is Deputy Director of Communications for the Community Security Trust and an Associate Research Fellow at the Pears Institute for the Study of Anti-Semitism. His doctorate thesis was on 'Zionists and anti-Zionists: Political Protest and Student Activism in Britain, 1968-1986'.
Click the alert icon to follow topics:
ICYMI
Ken Burns' Brilliant 'The U.S. and the Holocaust' Has Only One Problem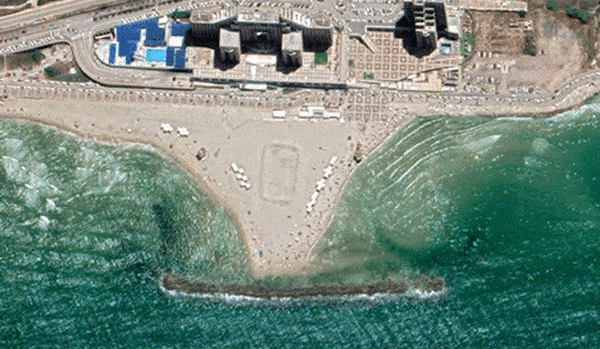 Facing Rapid Rise in Sea Levels, Israel Could Lose Large Parts of Its Coastline by 2050
As Israel Reins in Its Cyberarms Industry, an Ex-intel Officer Is Building a New Empire
How the Queen's Death Changes British Jewry's Most Distinctive Prayer
Chile Community Leaders 'Horrified' by Treatment of Israeli Envoy
Over 120 Countries, but Never Israel: Queen Elizabeth II's Unofficial Boycott