Republican Candidates Love Israel. Too Bad They Don't Make Sense
They're going to support Israel. They're going to stand by Israel. How would they do that? We don't know, but they support Israel!
Four GOP candidates: From left, Marco Rubio, Donald Trump,Ted Cruz speaking, and John Kasich: They have a lot to say about Israel. Just not specifics.
Credit: AP
At the (largely civil) Republican debate in Miami last week, the four candidates left standing gor into yet another argument about whose is bigger. This time, the argument didn't revolve around hands or penis size, but around something just a little more substantive: their love of Israel.
Ted Cruz thought he had it in the bag when he vowed to "stand unapologetically with the nation of Israel." Marco Rubio, though, had other plans, when he promised to "stand firmly on the side of Israel." Donald Trump, though, took things up a notch when he promised to be "very, very pro-Israel," before clearly winning the exchange by delivering a brutal coup de grce: "I happen to have a son-in-law and a daughter that are Jewish, OK? And two grandchildren that are Jewish."
It wasn't the most troubling moment of the debate. (Trumps justifying the violence in his rallies by putting the blame on protesters easily takes the cake.) But it demonstrates how low the discourse on Israel has sunk, especially within the GOP.
Risk, rewards and ridiculous pander
Republican candidates love Israel. Honest to God, they do. They may not win a majority of Jewish voters (in 2012, some 69% of Jews voted for Obama; a recent Pew Center survey expects more of the same this election cycle), but they love to proclaim their unfettered love for the Jewish state. How do we know? Israel was mentioned 37 times during the Republican debate in Miami and 55 times during the one before that.
Uninhibited adoration for Israel plays well with the Republican electorate. According to a Gallup poll last year, 83% of Republicans side with Israel over the Palestinians, and it may come in especially handy as Florida Jews prepare to vote in the primary today. If you want to win the voters' support, and more importantly, the financial backing of major donors like Sheldon Adelson and Paul Singer, you have to say nothing but positive things about Israel. Them's the rules of the game.
Played well, the rewards can be considerable. Previously during the campaign, Trump seemed to have been challenging the Republican orthodoxy by saying he'd be "neutral" between Israelis and Palestinians. In the last two weeks, though, Trump has spoken several times about his "tremendous love for Israel," even dredging up his past as a "grand marshal of the Israeli Day Parade down 5th avenue" and his daughter Ivanka's conversion to Orthodox Judaism.
Amazingly, this ridiculous pander seems to work. Trump is now going to headline the AIPAC conference together with Hillary Clinton. And two days ago, he seemed to have gotten a nod from Sheldon Adelson, when the front page of the newspaper Israel Hayom (which the Adelsons control) quoted former New York mayor Rudy Giuliani saying: "Trump isn't afraid to say 'Islamic Terror'."
Sadly, all this makes for very little substance, and what substance there is regarding Israel among Republican presidential hopefuls makes very little sense.
While Republican candidates have been pressing hard on the pro-Israel lever, their recipes for helping Israel essentially boil down to the tautology "we'll support Israel by strongly supporting Israel." Which is just fine and dandy, but really tells us very little about how these four candidates, if elected president, intend to help "America's strongest ally" (copyright Ted Cruz) to tackle its myriad challenges.
A hair weak on specifics
Marco Rubio, for instance, has said several times that Israel "has no partner for peace" and that he "doesn't see the conditions right now" for a two-state solution." This is a fine reiteration of Benjamin Netanyahu's favorite talking points, but it reveals little about what Rubio intends to do in the very plausible case that, for instance, the Palestinian Authority collapses. Will his promises to "fight efforts to delegitimize the Jewish state" help him assure Israel's security when and if it effectively becomes an apartheid state?
And do would President Ted Cruz's promises to supply Israel with "everything it needs to defend itself" include yet-undeveloped technology that stops Palestinian 15-year-olds armed with screwdrivers and cutlery from being enraged at the prospect of spending the rest of their lives under military occupation? Will his promises to move the U.S. embassy in Israel to Jerusalem prevent the next war in Gaza?
President John Kasich might try to "stabilize the region by supporting the Israelis and making sure they have the weapons and the security that they need with our 100 percent backing." He's bound to find out that Israel is in fact a very smallplayer in the region, and arming it further won't do much to bolster security in Syria or Iraq.
Which brings us to President Trump. Oh, President Trump. President Trump just might "negotiate a peace settlement" between Israel and Palestine. He is, after all, a "negotiator". And his previous experience as an Israel Day Parader might be of some assistance.
Granted, the Democratic candidates have not fared much better when it comes to Israel. Hillary Clinton's most significant statement about Israel during this election cycle was that as president she will "reaffirm the unbreakable bonds of friendship and unity between the two nations" and invite Benjamin Netanyahu to the Clinton White House during her first month in office. Bernie Sanders has been just slightly more nuanced (though in this race, the fact that he has nuance says a lot).
But as naive as Democrats have been, Republicans have been downright deluded. Obama has "treated Israel horribly" - so they say. Israel, they (rightly) say, is in trouble. But its troubles have nothing to do with a lack of affection, which is the only thing they seem to be offering.
Do they honestly believe, one has to wonder, that moving the American embassy to Jerusalem, or fighting "efforts to de-legitimize Israel," selling Israel more arms or simply "standing by Israel" going to make Israel's precarious situation any better?
Let's be honest: Probably not. But boy, they sure love that nonsense in Florida.
ICYMI
The Artist Who Survived Auschwitz Thought Israel Was 'Worse Than the Concentration Camp'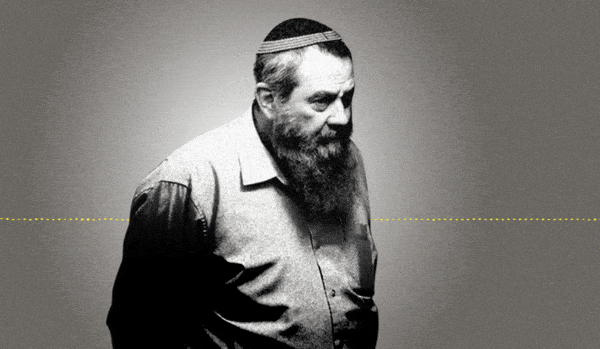 Jewish Law Above All: Recordings Reveal Far-right MK's Plan to Turn Israel Into Theocracy
Why I'm Turning My Back on My Jewish Identity
Down and Out: Why These New Immigrants Ended Up Leaving Israel
The Reality Behind 'The White Lotus' Sex Work Fantasy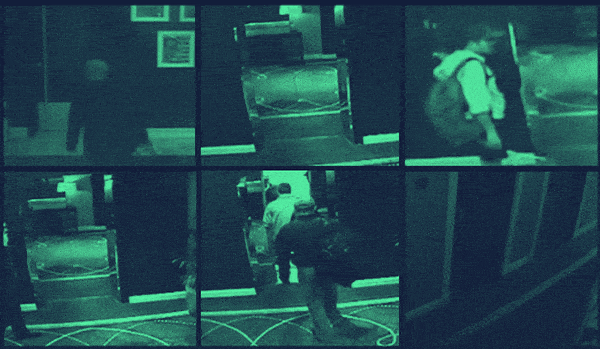 This 'Dystopian' Cyber Firm Could Have Saved Mossad Assassins From Exposure