Israel's Right Lashes Out Because It Doesn't Really Feel in Power
Im Tirtzu's latest campaign showcases its deep underlying frustration that despite the right's electoral successes, the left continues to exert control.
Illustration
Credit: Eran Wolkowski
The complete backfiring of the latest smear-campaign by far-right pressure group Im Tirtzu last week, which lead to them cancelling the campaign, apologizing and to CEO Matan Peleg announcing he is taking a leave of absence from his position, is surprising.
Until now, Im Tirtzu proved adept at judging the public mood, particularly on the right side of the political map. Going after a gallery of Israeli cultural icons, including such figures as writers Amoz Oz and David Grossman, and accusing them of being foreign "plants" for their membership in human-rights organizations that receive funding from overseas, was a step too far. The public backlash was such that even the leaders of the right, Prime Minister Benjamin Netanyahu and Education Minister Naftali Bennett, were forced to denounce the personal nature of the attacks.
So why did they get it so wrong? It's easy to ascribe Im Tirtzu's colossal screw-up to what many see as the essential "McCarthyist" or "fascistic" character of the group, which led it to essentially accusing much-loved figures as traitors. But that doesn't fully explain the strategic error which could have fatally undermined Im Tirtzu's credibility among the wider Israeli public.
Their previous campaigns, which targeted the leftist NGOs and their employees, caused the left to cry foul, but did well from the center rightward. The best barometer is Yesh Atid party leader Yair Lapid, a man who always tries to position himself exactly at the center of what he believes is the Israeli mainstream. Lapid never had a word of criticism for Im Tirtzu in the past, but last Thursday he laid into them with theatrical fury.
The roots of their mistake are deeper than ideology or strategy; their campaign was born from a deep underlying frustration that despite the right's continuing electoral success, the left continues to exert its control.
This may sound extraordinary to left-wingers and non-Israelis. In the nearly four decades since Labor first lost an election in 1977, a Likud prime minister has been in office for three-quarters of the time (and for two of the years of Labor Prime Minister Shimon Peres, Likud were members of the national-unity government). Netanyahu last year won his fourth election and if his current coalition lasts a full term, he is on track to surpass Israel's founder David Ben-Gurion's record as the longest-serving premier.
And yet, despite the nation's shift rightward and the absence of any prospect of a serious challenger to Netanyahu, much of the right feels it is in office, but not in power. Contributing to this sense of impotence is the right's perception that despite its majority, the judiciary, the media, Israel's cultural elite and academia are all still "in the hands of the left," but above all, it's a sense that the left do not have to play by the rules and find ways of subverting the will of Israeli voters to cling on to power.
"There's a paradox that on one hand the left is shrinking and we joke that they can hold their next meeting in phone-booth or a VW Beetle, and on the other hand a terrible frustration that the left controls the centers of power," says Dani Dayan, former chairman of the settlers' Yesha Council and Netanyahu's nominee for Israel's ambassador to Brazil. Dayan, like many others on the right, denounced the latest Im Tirtzu campaign but he understands where the viciousness is coming from.
"The left is smaller numerically but those numbers are concentrated in the elites which define public discourse and it's more of a sociological phenomenon than a political one – non-elected elites made up of social groups that don't represent the wider population. It causes a form of envy and anger which sometimes breaks out in despicable ways," he says.
As one of the more effective spokespeople of the Israeli right, he wishes it was otherwise but believes that raging against the left won't help his camp. "You can't direct this process by affirmative action or quotas. You have to grow your own elites and we've had some success with that in the media, but I regret to say that we spent much less time and resources on that than we have on raging against the left's elites."
Just how left-wing those elites really are is debatable. The far-left certainly don't feel the Supreme Court, which ultimately upholds most of the government's decisions, and the media, which is broadly Zionist and patriotic, are on their side. Academia and the cultural elite also have their fair share of right-wingers. But the frustration on the right goes even deeper than their anger at the perceived liberals.
"The feeling of persecution is one of the right's pathologies," explains Yoaz Hendel, chairman of the Institute for Zionist Strategies, a right-wing think-tank and former communications chief for Netanyahu. "It is related to the limitations of power – that even a right-wing government can't vanquish Hamas, in the same way that left-wing governments didn't bring peace.
"It's related also to the way in which the international community tries to influence matters that we feel are internal Israeli issues. Israel is a focus of international diplomatic and media attention like no other place, and when we see that Israeli organizations which represent a small section of the public are being supported and funded by these international players in trying to influence Israeli policies, it contributes to a feeling that the left won't play by the rules of Israeli democracy," he says.
Hendel, who recently published the best-selling "In a Fallow Land – an Israeli Journey" (in Hebrew), his attempt to articulate a right-wing alternative political and cultural narrative, says that despite the right's supposed dominance, he continues to meet in public appearances and television studios "people who tell me, 'don't tell anyone, I'm actually a right-winger, but I don't want people to think I'm extreme.'"
It's not just the subjective image problem, the feeling, in some cases perhaps justified, that if you are not a leftist you have less of a chance of making it in media or academia. For some of the right at least, Netanyahu and what remains of the Likud mainstream, who won't contemplate annexing parts of the West Bank and sometimes evict settlers, are simply not right-wing enough.
"The really active right perhaps prefers Netanyahu to the left's alternatives but don't see him as true right" says Hagai Segal, editor of weekly Makor Rishon. "They didn't see [former Prime Minister Ariel] Sharon either or other Likud leaders as truly right. So they certainly don't feel that the Supreme Court or the media reflects the right-wing majority."
But even if Netanyahu and some of his ministers are not ideologically pure enough for the hard-right, his diatribes against the courts, the Israeli press and his attempts to form a new "constitutional court" and create a different media landscape which will be nominated by news organizations like the Israel Hayom daily freesheet – AKA the "Bibiton," a play on Netanyahu's nickname and the Hebrew word for newspaper – and the staunchly patriotic Channel 20, proves he shares their frustrations. And while Im Tirtzu's latest tactics may be unpalatable, he doesn't feel he's truly in power either.
Click the alert icon to follow topics:
ICYMI
Ken Burns' Brilliant 'The U.S. and the Holocaust' Has Only One Problem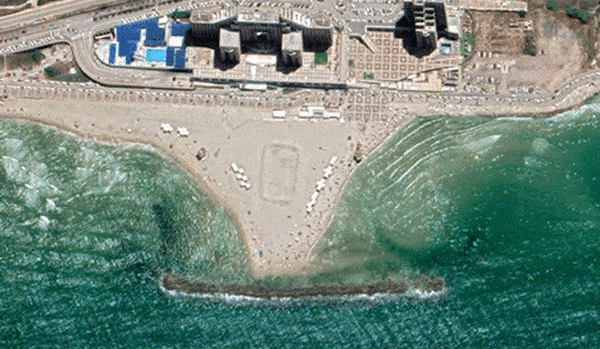 Facing Rapid Rise in Sea Levels, Israel Could Lose Large Parts of Its Coastline by 2050
As Israel Reins in Its Cyberarms Industry, an Ex-intel Officer Is Building a New Empire
How the Queen's Death Changes British Jewry's Most Distinctive Prayer
Chile Community Leaders 'Horrified' by Treatment of Israeli Envoy
Over 120 Countries, but Never Israel: Queen Elizabeth II's Unofficial Boycott