When It Comes to the Occupation, Israelis Can't Make Subversive Art
A truly subversive work can only come from the true oppression of the creator, from the deprivation of his freedom; better choose a different profession.
Illustration.
Credit: Amos Biderman
It's time for a vacation. Vacation – a word that's increasingly losing its meaning for me, something I doubt that I've actually ever experienced. In any event, it's been a long time since I talked about the difficulties of writing every week and about how the distance, and not only the physical kind, has turned it into a nightmare. I can't keep up with the events, and my senses have apparently been dulled by the sea and the ocean that separate us. Otherwise it's impossible to explain how death has become routine and how victims become old news and disappear from the news sites so fast, sometimes before they're buried.
I can't keep up with the accumulation of bodies. I can't grasp the speed with which things are slotted into formulas, become mundane, an integral element in the definition of life. A sort of championship in shutting the eyes and hardening the heart. And the politicians and media people seem to be saying: We will interpret the events, we will provide you with explanations and we will prove to you that there is nothing to be done, we are not at fault, justice is on our side and we will keep going. On top of which, people have to worry about their own lives, make a living and look after the family – matters that are far from simple.
That's how it always works: Sometimes we need to look at the enemy and be afraid of him, sometimes we have to focus on our private life.
There are moments when I envy academics. Not that I think their lives are easy, heaven forbid. Far from it. After all, I live in a university town and I'm surrounded by academics. Most of them are young people who are fighting for a job and who move almost every year from one institution to another, submit their candidacy, send resumes, and if they're lucky are invited to an interview, in the hope of assuring themselves a teaching position for the following year. I look around me at the people in their thirties with doctoral degrees for which they toiled many years, who are putting off raising a family because they know that wandering and uncertainty will be their lot for many years to come.
I envy academics who have achieved the lofty status of tenure. Tenure, which serves as a kind of immunity, also guarantees, albeit theoretically, freedom of academic activity, freedom of expression, even if within the limits of the law, and above all ensures financial stability. Maybe this is a boring, fossilized way of thinking that seeks routine and suppresses creativity, but with almost half my salary going to pay taxes of all kinds, I would grab at tenure with both hands. I pray for it.
I manage to confuse my few students, as well as my children, with my ambivalence, which by now is in itself a work of art, a creative act. On the one hand, I try to instill in them a great passion for self-expression, but at the same time, I constantly warn them about the difficulties and frustrations along the way, about the low odds of being a creative artist and surviving in this world if you didn't inherit a fortune and don't have a financial safety net.
I would like writers to be like academics: for them, at a certain stage, after long years of hard work, to achieve a kind of tenure. Not that they would become rich – academics don't get rich, either – but they would enjoy a minimal level of security, and thus ensure a little stability. This might apply to most of the professions we are familiar with today, and maybe economic uncertainty is really part of the everyday life of most folks – but I will focus on writers and creative artists, because that's the only area I'm closely familiar with, and even that only in a relative way.
The risk in turning art into a profession is of the type that's not worth taking. Let it remain a hobby. I remember now what my parents told me when they came all the way to Jerusalem to try to dissuade me from writing for a local newspaper many years ago. "First of all – a profession," they said, and I pooh-poohed their advice. I thought it was their age, their outlook – only to understand 20 years later how right they were.
In contrast to people with a profession, a writer has to reinvent himself every time he works. He has to prove himself, without being able to predict precisely how his new creation will be received. Only a few achieve the status of a brand, one that the public will forgive for a one-time slip. Only a few, and usually not the best, can aim at a specific readership in advance, using formulas based on an analysis of the target audience and the needs of the market. Those few can be called professionals.
How ridiculous it is to compare the resources of culture to an ATM that's available to every artist. As though producers of culture live a life of abundance, eating gratuitously at the expense of the masses. How ridiculous to describe cultural activity in Israel as subversive. When was the last time you encountered artwork that's supported by the institutions of culture but is subversive with respect to the state? A work that strives for depth, that probes the very definition of the state and illuminates the foundations of its existence?
The maximum one can hope for is some sort of remorse, maybe a few pangs of conscience among Israelis that ostensibly attest more to the morality of those who are conscience-stricken than to the wrongs they perpetrate. The subversive individual is one who might sometimes humanize the figure of a Palestinian and thereby infuse all Israelis – or at least some of them – with humanity.
Not that I have anything against foundations that support culture, heaven forbid; on the contrary, they are a blessing in a country that lacks an economy capable of sustaining private artistic activity. By definition, they are bodies that are supposed to guarantee the quality of artistic endeavor so that it will not only be commercial, in the cheap sense of the word. But the works that are supported by cultural institutions always serve hasbara (Israeli public diplomacy) around the world. Anyone who has ever been to an arts festival, or who understands a thing or two about public relations, knows that from this point of view, a work that ostensibly criticizes government policy is better than one that agrees with that policy. In this way the conflict is perceived as resolvable, as being managed, as a problem of politicians and leaders, and it is not seen to reflect racism as an entrenched value or occupation as an ideology.
Everyone who has ever been to a book fair knows that a left-wing writer serves hasbara better than a right-wing one. Try to screen a film that's faithful to the values of the ruling party and examine the result. Or make movies that promote settlement in the territories and send them to the Oscars. A truly subversive work can only come from the true oppression of the creator, from the deprivation of his freedom, from the understanding that he must be creative in order to bypass the censorship laws. When it comes to the occupation, an Israeli will never be able to create a subversive work as long as there is a difference between the conditions of his life and the conditions in which the Palestinians live. All he will be able to do, with loyalty oaths or without them, is be loyal.
As I said, it's time for a vacation.
Click the alert icon to follow topics:
ICYMI
Ken Burns' Brilliant 'The U.S. and the Holocaust' Has Only One Problem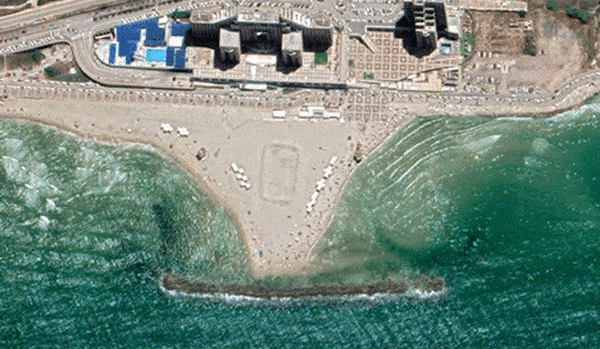 Facing Rapid Rise in Sea Levels, Israel Could Lose Large Parts of Its Coastline by 2050
As Israel Reins in Its Cyberarms Industry, an Ex-intel Officer Is Building a New Empire
How the Queen's Death Changes British Jewry's Most Distinctive Prayer
Chile Community Leaders 'Horrified' by Treatment of Israeli Envoy
Over 120 Countries, but Never Israel: Queen Elizabeth II's Unofficial Boycott