Netanyahu's Flip-flopping Ways Helped Ease the Pain of His U.S. Visit
But Reuven Rivlin's upcoming D.C. tour could allow Obama to exact sweet revenge, best served cold anyway.
Obama meets with Netanyahu in the Oval office of the White House, Washington D.C., November 9, 2015.
Credit: Reuters
Ivan Andreyevich Krylov, Russia's fabulous fabulist (i.e. one who writes fables) authored "The Inquisitive Man" in the 19th century. It tells of a man who returns from a visit at a museum of natural history and recounts all the wonderful small animals he encountered, from butterflies to mosquitoes. "And what did you think of the elephant?" his listener prompts. "Elephant?," our observer asks. "Are you sure they have an elephant?"
From Russia, the proverbial "elephant in the room" journeyed to England and from there to America where, in the past half century, it has evolved to its contemporary meaning which Urban Dictionary describes as "A very large issue that everyone is acutely aware of, but nobody wants to talk about."
The lingering ill feelings from this summer's heated confrontation over the Iran deal could have been mistaken at times for an elephant in the Oval Office and at the Washington Hilton ballroom where the General Assembly was held, but it wasn't. Though most of the participants on both sides preferred to downplay its after-shocks, no one ignored the recent diplomatic melee altogether. Instead, the elephant in the room was actually Netanyahu himself, or, to put it more precisely, the words that come out of his mouth.
It's true that Netanyahu was greeted as a conquering Caesar in the grandiose ballroom of the National Building Museum, where he was lauded and feted by the conservative American Enterprise Institute: the audience hung on his every word. But in the White House, in Congress, in the media and even in the General Assembly, mostly the opposite was true: there Netanyahu's statements were being greeted not with a grain but with mountains of salt, though everyone did their best to pretend otherwise.
After all, no one seemed taken aback by the fact that just as the White House announced it was no longer on the agenda, Netanyahu suddenly turned into the two-state solution's prime promoter. By the same token, hardly anyone raised an eyebrow when Netanyahu announced 48 hours later that there is no solution to the issues of Jerusalem and the Temple Mount, without which, as everyone knows, the two-state solution is dead in the water anyway. And with the exception of a few Israeli journalists and Habayit Hayehudi leader, Minister Naftali Bennett, no one bothered to get excited about Netanyahu's sudden floating of a unilateralist option on the West Bank at his appearance at the Center for American Progress, which is just as well because within a few hours he made clear that he wasn't referring to anything serious anyway.
And even as he was bobbing and weaving his way through these new zig zags and flip-flops, Netanyahu was still trying to make jaw-dropping corrections to some of his previous controversial statements. He was remorseful about his "Arab coming in droves" election-day drivel, which wasn't meant to insult and was wrong "in the way it was said" or something, whatever. And even this clarification came only days, mind you, after Netanyahu insisted that he had no intention of exonerating Hitler from conceiving the extermination of European Jewry and blaming the mufti instead, even though this is exactly what he said, clear as day, from a written text, no ifs or buts about it.
"I said it?" Netanyahu seems to be taunting. "Hub ich gezugt, as they say in Yiddish, so I said it. Now I'm saying the opposite."
The wide but unmentioned acceptance of Netanyahu's ability to sound utterly convincing about something in the morning and then just as persuasive about the complete opposite in the evening explains the curt smiles with which administration officials reacted to his claims about a wonderful meeting and a stupendous conversation with the president. It even allowed them to square his decision to appoint a man who had called Obama an anti-Semite as his new PR manager with his declaration of a new dawn in relations with the White House. And it also helped participants in the General Assembly to quietly absorb calls for renewed Jewish unity after the Iran deal from the man who did more than anyone else to break it in the first place. "All politicians have a certain lack of self-awareness, it's a prerequisite for the profession" one delegate told me. "But Netanyahu is greatest of all."
Nonetheless, his disciples don't call Netanyahu "the magician" for nothing: it is the creeping devaluation in the value of his words that actually proved essential to all-round efforts to bury the past, albeit close to the surface, and to pretend that everything was all behind us now. Under cover of his "I didn't intend this and I never meant that" approach, Netanyahu diluted the memory of his apocalyptic warnings of the Iran deal as a clear and present existential danger, his comparisons to Munich and Chamberlain, his insistence that the Obama and the administration, as Republicans would put it, are throwing Israel under the bus. Yesterday's sensational and provocative headlines, it seems, had turned into archaic slogans, empty words, traces of a time long gone and best forgotten, at least till the next confrontation erupts.
Besides the GOP, which stuck to the mantra that Obama was treating Netanyahu "worse than an ayatollah in Iran," as Marco Rubio described it in the party's debate, Netanyahu's newly cheerful outlook was also convenient for everyone involved. The Jewish community, still shell-shocked by the unprecedented internal strife that wracked it this summer, latched onto Netanyahu's reassurances of a rapprochement with Obama to start its own internal healing; Netanyahu himself was able to claim resounding success, to gloat "I told you so" and to sick his dedicated followers on the defeatist leftist media that had promised fire and brimstone; and it allowed administration officials to finish the visit, which some had looked forward to like the plague, without any major flare-ups or incidents. "We'll make do with Netanyahu's statement that everything was hunky dory," one of them said, drily.
Still, it's hard to dismiss conspiracy theorists that feel that this year's eulogies for the late Yitzhak Rabin were pointedly replete with praise for his forthright honesty and complete credibility, unlike you know whom. Nor was it a coincidence that White House Chief of Staff Denis McDonough chose the General Assembly podium, from which he spoke right after Netanyahu, to announce the upcoming official visit of President Reuven Rivlin. Unlike Netanyahu, whose sojourn was all business, Obama is likely to roll out a red carpet for Rivlin, who will likely be guest of honor at the traditional White House Hanukkah party.
No one is ignoring the basic differences between Obama and Rivlin concerning the peace process, but that is not Rivlin's brief anyway. The Israeli president's ceremonial position will allow Obama to express his deep attachment to Israel without Netanyahu serving as the direct recipient or immediate beneficiary. Obama appreciates Rivlin's stalwart stand on behalf of democracy and minority rights in Israel, admires his willingness to stand up for his values in the face of staunch criticism and esteems the fact that Rivlin is a man of his word. Oh, and he probably can't resist the opportunity to get his sweet revenge on Netanyahu, in a dish best served just a little bit cold, as required.
Click the alert icon to follow topics:
ICYMI
Ken Burns' Brilliant 'The U.S. and the Holocaust' Has Only One Problem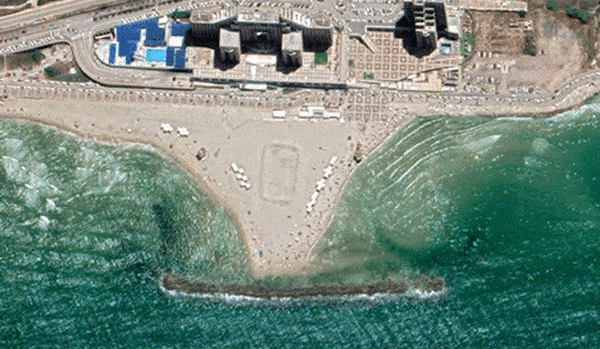 Facing Rapid Rise in Sea Levels, Israel Could Lose Large Parts of Its Coastline by 2050
Lapid to Haaretz: 'I Have Learned to Respect the Left'
The Mossad's Fateful 48 Hours Before the Yom Kippur War
As Israel Reins in Its Cyberarms Industry, an Ex-intel Officer Is Building a New Empire
How the Queen's Death Changes British Jewry's Most Distinctive Prayer