Women's Liberation: Violence and Palestinian Women in the Third Intifada
Women make good terrorists: They don't conform to Israel's traditional security profiles, arouse less suspicion, and their actions can attract more international media attention.
Palestinian women supporting Hamas protesting against an Israeli raid on al-Aqsa mosque. September 15, 2015.
Credit: Reuters
Only a couple of weeks into the current wave of violence, now widely referred to as the "third intifada," came the first attack by a woman: On September 22 Hadeel al-Hashlamon, a 19 year old, attempted to stab an Israeli soldier at a checkpoint in the West Bank.
Stereotypically, women have traditionally been seen as the victims of violence, whether domestic or political. However, the historical record makes it clear that women have not just been the passive victims of terrorism, but also have played an active role. In Muslim history, although women took part in battles at the time of the Prophet Mohammed, their participation was gradually restricted, as women's roles became consigned to the private sphere. Due to their proportionally greater prominence, Palestinian women have historically been seen by academics and the media as among some of the most liberated women in Arab society.
Women make good terrorists. They offer a strategic advantage in conducting terrorist attacks; as women do not conform to traditional security profiles, they typically arouse less suspicion, and their actions often garner more international media attention.
While the first intifada saw both Palestinian men and women take part in violence against Israel, the second intifada was more male dominated. Women were excluded from many aspects of the public and political spheres of the movement. While women did participate and initiate attacks during the second intifada, it was rarer, and the violence was mostly carried out and dominated by men and male-controlled organizations.
While Palestinian organizations, especially religious organizations like Hamas and the Palestinian Islamic Jihad, were in the past reluctant to use women in terrorism, they began to change their tune in the early 2000s. Hamas' spiritual leader, Sheikh Ahmed Yassin (killed in 2004) went through a significant change in approach and rhetoric regarding the role women could play in attacks. In 2000 Sheikh Yassin stated that women's participation in martyrdom was problematic. However, by 2002, he noted that women, just like men, were drawn to jihad.
This current wave of terrorism has seen women playing a more prominent role in the violence rather than being relegated to secondary one. According to the IDF, since mid-September 2015, approximately 54 stabbing, shooting and vehicular attacks have occurred; of these attacks, women have been responsible for carrying out nine attacks, or approximately 16.6 percent of the terrorist attacks.
For example, on October 11, Israa Jaabis, 31, carried out a vehicular bombing in the West Bank; this was the first attack of its kind in this wave of terrorism. Other attacks by women include the October 7 stabbing in the Old City of Jerusalem, the October 12 stabbing at Ammunition Hill, the October 17 stabbing in Hebron, and the most recent October 25 attempted stabbing in Hebron.
What could account for Palestinian women's more active participation in this round of violence? One factor could be the type of attacks that are taking place. While the second intifada was characterized by suicide attacks, this wave of terrorism has been marked by "low intensity" knife, shooting and vehicular attacks.
There are two main differences between suicide bombings and low intensity attacks. First, suicide bombings are only perpetrated by organizations, as they require immense planning, knowledge and materials to carry out. On the other hand, stabbings, shootings and vehicular attacks can be carried out by individuals, as they require little to no planning. This could explain why individual women can and have carried out low intensity stabbings and vehicular attacks without the permission or support of an organization.
Second, suicide bombings raise issue with female modesty, as a suicide attack can result in the exposing of female body parts, as well as the mixing of the attacker's body parts with those of victims, which is a point of contention under Islamic law. Conversely, when carrying out a stabbing or vehicular attack, while a woman may come in contact with the men she attacks, her body is not likely to mix with that of men, as well as she is less likely to be exposed after carrying out the attack.
In addition to carrying out terrorist attacks, Palestinian women have been active in both the protests and the rhetoric that Israel and others believe has fueled this wave of violence. The rhetoric of these attacks has spread like wildfire through social media, using both videos and cartoons to disperse the message.
Women have been depicted as active perpetrators of violence, as seen in one image by Algerian caricaturist Akrem Boutora entitled "The Awakening," widely disseminated by Palestinian activists across social media networks. The image depicts a woman in a hijab stabbing a pig with a Star of David on its forehead, an illusion to Quranic verses which refer to Jews as the sons of pigs and apes. Numerous quotes regarding the necessity and actuality of women's participation can be seen in jihadi forums and on Twitter. Most of the quotes reference male complacency and women's participation. This can be seen in tweets such as: "Women of Palestine protect Al-Aqsa Mosque while our nation's men are sound asleep."
Women's participation in the attacks and protests are sometimes aimed at fueling and shaming men into participation. For example, the Palestinian women's group Al-Murbiat, charters weekly buses to the Al-Aqsa Mosque in Jerusalem, where according to their own Facebook page they seek to protect the Temple Mount from the "herds of settler pigs." Made up mostly of middle age and elderly women, the group has ties to the Northern Branch of the Islamic Movement, and uses provocative rhetoric aimed at a more forceful confrontation with Israel, such as by shaming Palestinian men to take up the defense of Muslim women and the Al-Aqsa Mosque. The group prides itself on provoking conflict with Israeli security forces, as well as increasing the attention to their cause through their actions.
In an interview of the family of Ishaq Badran, who carried out a stabbing attack in Jerusalem on October 10, we can see the convergence of the triggers for female participation as well as the concerns for modesty and the escalating effect of social media. In an interview with his family on NPR on October 13, his father claimed Badran was "pushed" to taking action after hearing on social media that a female terrorist's head scarf had been forcibly removed by Israelis after she carried out her attack.
This wave of violence has not only seen women as active participants, but as proactive participants in terrorism. As the terrorist attacks continue, women will continue to play an active role in carrying out attacks, as well as mobilizing public support for further violence.
Devorah Margolin is a Researcher and Project Manager at the International Institute for Counter-Terrorism (ICT) at the Interdisciplinary Center (IDC), Herzliya, Israel.
Click the alert icon to follow topics:
ICYMI
The Artist Who Survived Auschwitz Thought Israel Was 'Worse Than the Concentration Camp'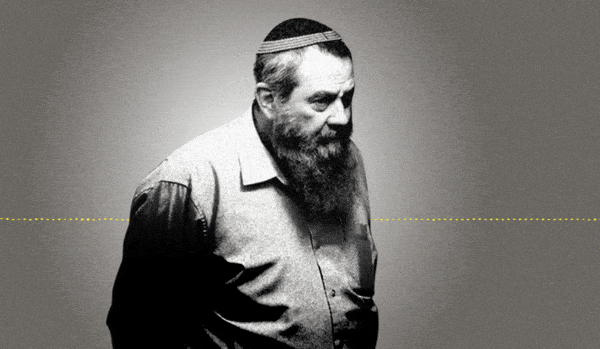 Jewish Law Above All: Recordings Reveal Far-right MK's Plan to Turn Israel Into Theocracy
Why I'm Turning My Back on My Jewish Identity
Down and Out: Why These New Immigrants Ended Up Leaving Israel
The Reality Behind 'The White Lotus' Sex Work Fantasy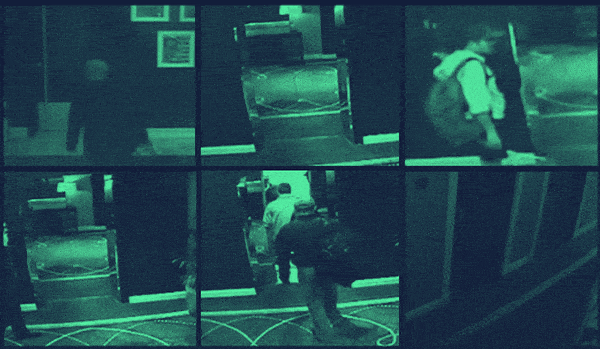 This 'Dystopian' Cyber Firm Could Have Saved Mossad Assassins From Exposure