Provocative Behavior: Between Settler Deaths and Nightclub Rape Videos
What links the murder of a couple in the West Bank and the graphic 'rape video' from a sleazy Tel Aviv club
Mourners stand beside the fresh grave of Eitam and Na'ama Henkin after their funeral at a cemetery in Jerusalem October 2, 2015
Credit: Reuters/Baz Ratner
Two events with no connection to each other dominated Israeli newspaper headlines and social media feeds over the last two weeks, before the current violence escalated even further. The first was the shooting attack on a settler's car in the northern West Bank, in which Naama and Eitam Henkin were murdered as their four children were sitting in the back seat. The second was the publication of a video clip shot a few months earlier at a sleazy club called Allenby 40 in Tel Aviv, which showed a woman and several men having sex on the bar in front of a cheering crowd.
After the video had passed through many other hands, it eventually made it to the police. The young woman was located and said the sex was consensual. But a few days later, she explained that she was so drunk she was no longer in her right mind, and had they not gotten her drunk, she would never have done any such thing.
Aside from the moment when they hit the headlines, these two incidents seem to be completely unrelated – just two dramas that chance threw into the same calendar week. But the coincidental timing exposed a bizarre dissonance in the way we talk about victimhood and responsibility.
The Allenby 40 affair, as it is known in the Israeli media, sparked a familiar discussion about consent. Is there such a thing as consent under the influence of alcohol? If the woman danced on the countertop in her swimsuit and went with the flow, how was the man supposed to guess that she wasn't really aware of what was going on? What's a nice girl doing in a bar that holds wet T-shirt contests as a marketing gimmick? The almost unanimous feminist response to these questions was unequivocal: That's blaming the victim.
"Blaming the victim" is the crushing rejoinder to chauvinist attempts to pin sexual assault on some subterranean message being broadcast by the woman: a short skirt, the way she dances, an invitation to come over at night. Warning against "blaming the victim" is the hedge of thorns feminists have erected to protect women who have been assaulted from a boomerang that throws responsibility for the assailant's behavior back at them.
This sensitivity is a cornerstone of feminist activism and a comforting support to many women whose process of rehabilitation from sexual assault crashes into a wall of guilt feelings and self-flagellation. "It's not you," the feminists have told her, "it's him."
This expression has become so common in gender discourse that nobody even needs to explain it any more. It's enough to accuse someone of "blaming the victim," and everyone on the 'right' side of the debate will quickly close ranks.
That's why it was so bizarre that on that same dark day in early October, people who are very well-versed in the laws of refraining from "blaming the victim" in sexual assault cases were throwing out remarks about the Henkin couple, on Facebook or in the depths of Internet comment sections, like the following: "Why did they choose to live in the territories?" Or in other words, the Henkins reaped what they sowed.
The distance that usually exists between clashes over the occupation and disputes about matters of gender allowed people to behave with total blindness to the similarity between the two. For it demands that someone for whom sensitivity to the victim is first and foremost see the Henkin family as nothing other than victims. Alternately, it was logical to expect of someone who holds the position that it's possible, and necessary, to demand that people take responsibility for their choices, that he apply this judging position toward women and settlers as one.
However, avoiding blaming the victim is a complex challenge. Even those who work to defend victims of assault are liable to fail to persuade a jury and public opinion when the scene of the crime changes and appears to incriminate the victim. The problem is that the call not to blame the victim is in fact a call never to question any of her/his choices, as if it were a zero-sum game in which admitting a mistake of the victim necessarily reduces the blame of the perpetrator, be he a rapist or terrorist.
Thus, despite good intentions, the demand not to rummage through the victim's actions is basically to demand taking things out of context, to zoom in on the moment of harm – the rape or terror attack itself – detached from what preceded it. To take solace in the dichotomy, where evil is evil and innocent is innocent.
There are instances of clear-cut evil, in which even if we zoom out we see the same unequivocal distribution between the victim and the attacker. But there are also instances in which question marks begin to sneak in. Are we really being kind to the victim in refusing to investigate all or any of his choices? Is it morally flawed to encourage victims to check themselves? Does every sign of soul searching absolve the other side? Can we extrapolate from the debate about power and gender and consent to political conflicts? How is it possible to hold a deep discussion about a conflict between peoples and political communities if every question mark is rejected In the name of hermetically defending the victim?
It's very difficult to adjudicate between our need to protect the victim and treat his wounds and our desire also to learn something from the incident. Even I, someone who leaps in protest against attempts to discipline female sexuality, will not tell my daughters sooner or later: Girls, go wild. The world is yours. Go out and conquer it. No. I will convene them in a room, close the door and plead: Be careful. Don't expose yourself. It's cheap. And for sure, don't go near Allenby 40.
I attribute my hypocrisy to the public-private gap. Outside, I will continue to say that there is no such thing as dressing provocatively, but at home I will do everything to censor clothes that to me scream of sex.
It is also a question of timing. When I meet a settler face to face, I have no problem lecturing him that his choice is bringing disaster upon us all. But if Palestinians murdered his parents I will keep quiet. I will really keep quiet, not like Bibi's passive-aggressive silence in the UN. Total silence.
They, the bereaved settlers, need someone to gather them and wipe away their tears. Because victims, as every parent whose child fell from a slide and got hurt knows, don't need to be interrogated as to why they climbed so high or why they weren't careful. They need quiet and tenderness. But when the trauma ends, when the tears have dried, responsible parents must also point at the recalcitrant slide and ask the child what they've learnt from the painful experience.
Vered Kellner is a journalist who has worked in Israel for publications including Kol Ha'ir, Maariv and Globes and now lives in New York.
Click the alert icon to follow topics:
ICYMI
Ken Burns' Brilliant 'The U.S. and the Holocaust' Has Only One Problem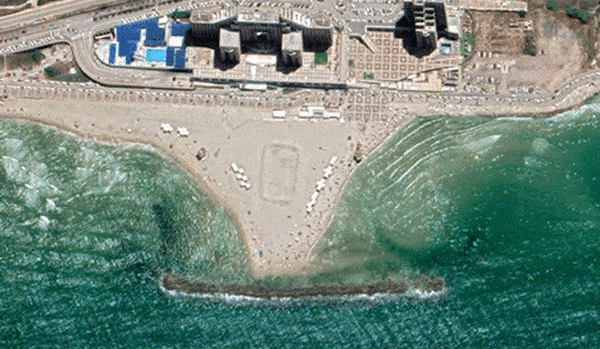 Facing Rapid Rise in Sea Levels, Israel Could Lose Large Parts of Its Coastline by 2050
As Israel Reins in Its Cyberarms Industry, an Ex-intel Officer Is Building a New Empire
How the Queen's Death Changes British Jewry's Most Distinctive Prayer
Chile Community Leaders 'Horrified' by Treatment of Israeli Envoy
Over 120 Countries, but Never Israel: Queen Elizabeth II's Unofficial Boycott