Why Washington Will Never Resolve the Israeli-Palestinian Conflict
Instead of putting false hopes in a U.S.–brokered solution, the Israeli left should pursue an alternative policy and get Diaspora Jews to bankroll it. Part 2 of 'Between two national movements.'
U.S. President Barack Obama walks with Israeli Prime Minister Benjamin Netanyahu and Palestinian President Mahmoud Abbas in the White House in Washington, Sept. 1, 2010.
Credit: AP
In face of the freeze in negotiations between Israel and the Palestinians there are repeated calls, in Israel and abroad, for the U.S. administration to assume leadership over this issue and pressure both sides to resume negotiations. According to this conception, the key to peace lies in the hands of the United States, and specifically with President Barack Obama, who must make use of it. However, this notion could not be more mistaken.
In all recent national conflicts – in Cyprus, Kosovo and Bosnia – the Washington has failed, despite all its efforts, to produce peace accords which are acceptable to all sides. It turns out that despite its vast power the United States is not powerful enough to get two sides that are unwilling or unable to reach an accord to do so.
This has been true for decades with respect to the Israeli-Arab conflict. The United States can play a positive role only when one of two scenarios arises – when there is an all-out war or, conversely, when the two sides are holding successful negotiations but can't bridge the last remaining gaps, in which case American intervention can help overcome final hurdles. In the absence of one of these conditions, all American efforts to date have fallen flat.
What Washington is good at
Let's examine these two scenarios. First, how does Washington succeed in terminating wars or in preventing their escalation?
* In 1956 a tough U.S. stance brought about an Israeli withdrawal from Sinai and the Gaza Strip, prevented the intervention of the Soviet Union and contributed to reaching an agreement for the demilitarization of the Sinai Peninsula, an arrangement which held out until 1967.
* In 1973 the Americans blocked the encirclement of the Egyptian Second Army by the Israel Defense Forces at the end of the Yom Kippur War, in order to prevent an Israeli victory that would have been too overwhelming, and assisted in producing the disengagement agreements between Israel, Syria and Egypt.
* In 1982, after the murder of Lebanese President Bashir Gemayel by the Syrians, the United States blocked the entry of Israeli forces into western Beirut, an action that could have expanded the war.
* In 1991, during the first Gulf War, Washington prevented an Israeli attack on Iraqi missile bases, which would have undermined the Arab-American coalition against Saddam Hussein.
In each one of these cases the Americans were powerful enough to bring about an instant cessation of hostilities. It was sufficient to deliver an unequivocal message to Israel to stop fighting or to refrain from taking a far-reaching military step. The Americans could quickly verify whether these demands were met. These weren't drawn-out processes or an attainment of an overall agreement but an immediate halt to the fighting which could be implemented and then easily verified.
I'll now examine the other scenario, in which two sides are engaged in successful talks which get bogged down at their final stages:
* This happened after Anwar Sadat's visit to Jerusalem in 1977. The U.S. administration didn't initiate the visit or the historic step taken. On the contrary. American President Jimmy Carter and his adviser Zbigniew Brzezinski were shocked by Sadat's initiative and were worried that it might destabilize the delicate balance that was created after the Yom Kippur War and upset their plan for an overall resolution of the conflict, in collaboration with the Soviet Union. In retrospect the United States supported Sadat's initiative, which was followed by bilateral negotiations between Israel and Egypt, which lasted for a year. The sides reached agreement on most topics but faced several issues which seemed insurmountable. And then, only then, did President Carter invite Sadat and Begin to Camp David, where, using a sophisticated carrot and stick method, he managed to bring the two sides to an agreement on the disputed issues.
* A similar American contribution occurred during negotiations between Israel and the PLO in 1993. Here too the initiative for the talks was not American, and at some point the United States was furious at Israel for not letting it in on the secret talks. Yitzhak Rabin's government and the PLO leadership, headed by Yasser Arafat, agreed on most topics in Oslo, but some issues remained unsettled. Only then did President Bill Clinton invite Rabin, Peres and Arafat to Washington, where remaining disputes were ironed out and the accord was signed on the White House lawn.
In both cases the initiative to hold negotiations was not an American one but came from local leaders. In both cases the leaders of both sides paid a heavy political price for even conducting negotiations, and required a final American shove to reach a deal.
Only in those two scenarios – war or ongoing negotiations – did the United States fulfill a positive and important role: immediate cessation of hostilities and a closing of remaining gaps in bilateral talks that ground to a halt towards the end. When these conditions were unmet, all American efforts to reach a deal fell through. This include the Rogers initiative and plan (who remembers those?), the Madrid conference and the Camp David talks, the Annapolis conference and the failed attempts by Obama and Secretary of State John Kerry. In the absence of war or when one or both sides have no will or political strength to reach a deal, American efforts are to no avail.
No salvation from Washington
These lessons are connected to the conclusions I presented in my column ("With No Solution in Sight: Between Two National Movements," Haaretz, October 2). The notion that the United States is capable of resolving the conflict is an illusion, thus placing the responsibility for doing so upon us. One of the obstacles to internalizing this is the fact that some segments of the moderate Israeli public – which could be an alternative to the current right-wing government – are playing 'make-believe' games — namely, what we would do if we formed a government. However, heading our government is Benjamin Netanyahu and, unfortunately, the assumption that it is on the brink of collapse is a delusion. Another delusion embraced by the opposition and its leaders is the view that all that's required is a return to the negotiations table. This, followed by American support, will lead to an accord. Even if negotiations resume, does anyone imagine that Netanyahu will offer the Palestinians more than Ehud Barak or Ehud Olmert offered them, offers that were rejected?
The opposition should embark on a struggle against government policies on the most important issue: a total and unconditional stop to construction in the settlements, in order to facilitate any negotiations, if and when they resume. The cruel truth is that the Zionist Union lacks the political courage to say this, fearing an electoral backlash. This may be true in the short term, but no election is imminent. The opposition must propose alternative policies that will prevent Israel from becoming a bi-national state.
Bring Diaspora Jews on board
One could initiate, possibly with the support of Diaspora Jews, a generous plan for evacuation and compensation for settlers in the West Bank who would be willing to return to Israel in its pre-1967 borders. The right in Israel has managed to recruit Jewish donors around the world for expansion of settlements and for purchasing land and buildings in East Jerusalem. Why can't the left follow suit and mobilize moderate Diaspora Jews in order to achieve something concrete – not just declarative – in order to further alternative policies? Perhaps even J Street could help in achieving something positive, not just criticizing Israel's policies?
Let's imagine what would happen if [opposition leader Yitzhak] Herzog said the following: "As prime minister I would halt any building in the territories and evacuate illegal outposts, as promised by previous governments. As prime minister I would act, with Jews in the Diaspora, to carry out a generous settler evacuation-compensation plan." Such words, even though arousing opposition on the right, could form the basis for a wider Zionist camp, possibly even bringing many Yair Lapid voters to a camp headed by Herzog, a critical step required to achieve a Herzog victory in the next elections.
Like many others, I too would like to see negotiations and a deal between us and the Palestinians as soon as possible. But after 20 years, with a rightist government that seems difficult to topple, one shouldn't delude oneself that salvation will come from Washington and that if we return to the negotiating table the results will be different than they have been over the last 20 years. One should remember that governments that failed in these negotiations included ones headed by Barak and Olmert, with the participation of Tzipi Livni, not to mention Yossi Beilin, who went farther than any of them in offering concessions. It's easy to accuse Netanyahu, but these were moderate governments that despite their good intentions failed when they negotiated under the illusion that a deal was achievable (or in Livni's words: "all will be resolved once we enter that room").
It didn't happen, so that one must now think creatively and suggest concrete steps that will achieve less than peace, but steps that will alter the status quo. The Zionist Union is wrong in limiting its demands to a resumption of negotiations. That's not a diplomatic plan. Many people in Israel are waiting for such an initiative and view the opposition as only paying lip service, which is easily repeated since it carries no commitments. Twenty years after the Oslo accords it's time to think outside the box.
No external pressure will bring salvation to Israel; only internal pressure will. Just as the United States could not resolve a much simpler conflict such as the one in Cyprus, it will not be able to resolve the Israeli-Palestinian conflict. The steps needed to prevent the transformation of Israel into a binational state and its slide into endless violence need to be spearheaded by the opposition, led by Herzog with determination and integrity.
Click the alert icon to follow topics:
SUBSCRIBERS JOIN THE CONVERSATION FASTER
Automatic approval of subscriber comments.

NOW: 40% OFF
ICYMI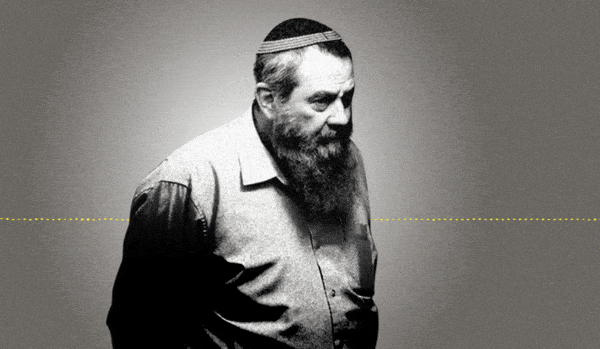 Jewish Law Above All: Recordings Reveal Far-right MK's Plan to Turn Israel Into Theocracy
Why I'm Turning My Back on My Jewish Identity
Down and Out: Why These New Immigrants Ended Up Leaving Israel
The Reality Behind 'The White Lotus' Sex Work Fantasy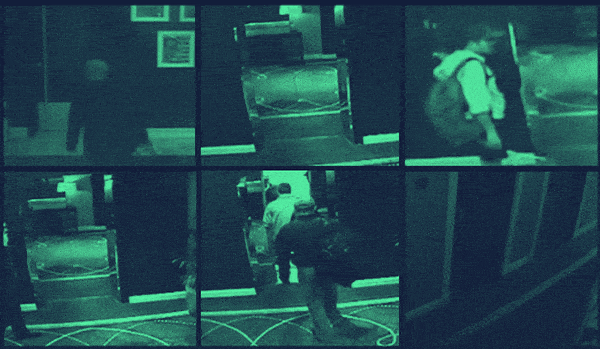 This 'Dystopian' Cyber Firm Could Have Saved Mossad Assassins From Exposure
Comeback Kid: How Netanyahu Took Back Power After 18 Months in Exile