Turkey's Symbolic Measures Toward Jews Neglect to Address Real anti-Semitism
Reopening synagogues and commemorating Holocaust victims is admirable, but these moves don't counter the hatred Turkish Jews face on a daily basis.
Workers put the final touches during the restoration of the Great Synagogue in Edirne, western Turkey, February 26, 2015.
Credit: Reuters
The reopening of the Edirne Great Synagogue last month, on March 26, was a festive day for Turkey's Jewish community, which numbers only about 15,000 members. In fact, with only a few Jews at the most remaining in Edirne, members of Istanbul's Jewish community arrived in organized buses, along with government officials who also came to pay tribute to the restoration of what was once Europe's second largest synagogue.
The Synagogue opening provided a platform for Turkish and international analysts to ask if this is a turning point in Turkey's treatment of its Jewish population. If so, this would be a breath of fresh air. Since the 2013 Gezi protests, there has been a sharp rise in anti-Semitic rhetoric among government officials and within the ranks of the ruling party, the AKP. During last summer's Israeli onslaught on Gaza, Jews were even threatened by public figures. In addition, conspiracy theories of Jewish dominance are often whipped up in the government press.
With such a record of anti-Semitism, it seems ironic that the Turkish government would fork out $2.5 million to restore this 1909 Jewish house of prayer, which fell into decay following World War I and the major exodus following the 1934 pogroms. The pogroms of Thrace greatly affected the Jews, but were part of a general trend. As a result of Turkification policies, the 1942 Wealth Tax and the 1955 September pogroms, many of Turkey's non-Muslims opted to leave the country in mass numbers.
Placed in this historical context, it should be no surprise that the Turkish government sponsored the restoration. Since coming to power in 2003, Turkey's all-powerful former prime minister and now president, Recep Tayyip Erdogan, has worked to erase the memory of Turkey's founding father, Mustafa Kemal Ataturk, which includes highlighting and correcting injustices carried out during the early years of the Turkish state.
In this sense, the act of restoring the memory of the "other" has less to do with what Erdogan thinks of Jews (or Armenians and Greeks, in the case of restored churches), but is part of a greater project. Nevertheless, it should be noted that the AKP's interpretation of history is selective, and is often used as a tool to delegitimize the secular opposition party, the CHP, which was founded by Ataturk. Simply, to claim the CHP is responsible for every historical injustice is nothing more than a farce - in fact, it was a CHP MP, Aykan Erdemir, who submitted parliamentary questions concerning Turkey's growing anti-Semitism, doing this symbolically on the Jewish New Year.
Nevertheless, it is noteworthy that Erdogan was not present at the opening of the synagogue. And this, perhaps, was for the best. Just two months ago, Erdogan openly showed his disdain for the Jewish faith at a ceremony for Turkey's Roma community, where he condemned racism, Islamophobia and discrimination. In order to counter accusations of being chauvinist, he asked, "Why don't you raise your voice against the Jews who thank God in their prayers that they were not created as women? ... [is there] a logic as demeaning for women as this one?" Unfortunately, this unwarranted attack was not his first anti-Semitic outburst.
Representing the government at the Great Synagogue was the refined older politician, Deputy Prime Minister Bulent Arinc, whose warm words to the Jewish community stood in stark contrast to those of the nation's president. Arinc, who founded the AKP alongside Erdogan, has always worked to remain the voice of reason vis-à-vis the growing extreme, anti-Semitic voices who make up Erdogan's closet circle of supporters. With Erdogan trying to usurp undue powers as president, Arinc openly challenged him, which led to a public spat with Ankara Mayor Melih Gokcek, just days before the synagogue opening. Gokcek himself has not shied away from anti-Semitic slurs.
The growing divide between moderate and extreme voices within the AKP also provides an important context for understanding Turkey's positive turn vis-à-vis its Jewish community. In addition to renovating the synagogue, recently the Turkish government took center stage at two memorials held by Turkey's Jewish community. This policy jibes with those of Prime Minister Ahmet Davutoglu, who is sidelining radical voices in the hope of placing the AKP back on track as a moderate, liberal force. Good gestures toward the Jewish community can go far; there is no doubt that both the United States and Europe see them in a positive light.
As opposed to the synagogue opening, Turkey's participation in the UN Holocaust Day and the memorial for the victims of the Struma incident fell short of expectations, even if they were steps in the right direction. At the Holocaust memorial, Turkey's Speaker of the Parliament Cemil Cicek surprised all by also discussing such issues as the Israeli attack on Gaza and the Mavi Marmara incident. This was unfortunate, since he once again reiterated the false pretense that Turkish Jews have dual loyalty and are not full citizens.
Similarly, even if the government should be commended for participating in the memorial for the more than 700 victims of the 1942 Struma boat disaster, in its official communiqué, Turkey ignored the fact that it was an active partner in the affair. True, it eventually emerged that the boat sank after the Soviets torpedoed it; however, this happened only after Turkish officials refused to give its passengers safe harbor, eventually towing and abandoning the ship in the dangerous waters of the Black Sea.
Despite the shortcomings, there is no doubt that taken together, the opening of the Great Synagogue in Edirne and Turkish participation in the two memorials mark a shift in Turkish policy. However, is this enough? Of course not. The Turkish government needs to take concrete steps to rein in anti-Semitic voices. Only then will we be able to see the real value of these goodwill gestures.
If the government is serious about turning a new leaf, then it should perhaps stop distribution of the anti-Semitic newspaper Yeni Akit on its national carrier, Turkish Air. Last year, it removed a slew of opposition papers, so perhaps we should also be spared from seeing pictures of Hitler distributed on board, as happened last summer.
Or, we could ask Davutoglu to order pro-government news channels such A Haber to clean up shop. Just last month it aired an anti-Semitic documentary, "Mastermind," which was coined by one Turkish analyst, Mustafa Akyol, as a sequel to the "Protocols of the Elders of Zion." And, perhaps, at the same time, he could instruct his chief adviser, Etyen Mahcupyan, to refrain from participating in such hate propaganda.
These are just a few examples of tangible steps the Turkish government could take to combat anti-Semitism. The truth is, until these steps are taken, opening synagogues or participating in memorials will only be seen as window dressing, or whitewashing a greater problem. Let's face it: Preserving synagogues is remarkable, but it cannot protect Jewish Turkish citizens from the immense amount of hate they face. In short, real change is needed, and only then can we talk about a new beginning.
Click the alert icon to follow topics:
ICYMI
Ken Burns' Brilliant 'The U.S. and the Holocaust' Has Only One Problem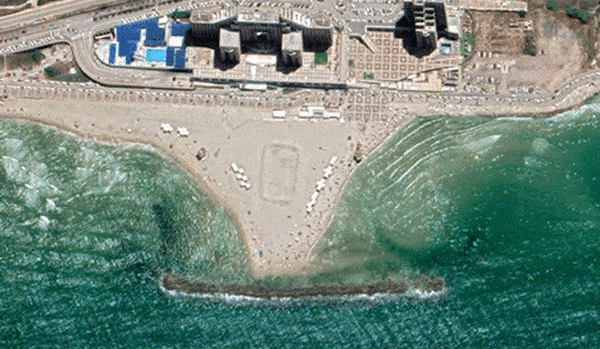 Facing Rapid Rise in Sea Levels, Israel Could Lose Large Parts of Its Coastline by 2050
As Israel Reins in Its Cyberarms Industry, an Ex-intel Officer Is Building a New Empire
How the Queen's Death Changes British Jewry's Most Distinctive Prayer
Chile Community Leaders 'Horrified' by Treatment of Israeli Envoy
Over 120 Countries, but Never Israel: Queen Elizabeth II's Unofficial Boycott