Best Foes Forever: What Really Divides Obama and Netanyahu
The two leaders have a great deal in common, but one key difference suggests their six years of bickering is liable to get worse.
U.S. President Barack Obama meets with Prime Minister Benjamin Netanyahu at the UN Building, Sept., 21, 2011.
Credit: AP
Here we go again. After more than six years of disagreements, humiliations and arm-twisting, U.S. President Barack Obama and Israeli Prime Minister Benjamin Netanyahu are in another politically and emotionally charged confrontation. Every clash between the two leaders is inevitably described as the low point in U.S.-Israel relations. However, this time, American sources say, Netanyahu has really gone too far.
There is palpable anger toward Netanyahu, who went behind Obama's back to coordinate a visit to Washington with House Speaker John Boehner and plan a speech to Congress just two weeks before the Israeli elections. Israeli officials insist that ties with the U.S. – mainly Congress – are excellent and that the tension is between the two leaders, not the two allies. Obama and his Secretary of State John Kerry have said they will not meet Netanyahu, while American sources say that Washington's working relationship with the Israeli prime minister is effectively over. The Americans once again feel like Bill Clinton did after meeting Netanyahu in 1996, when he exclaimed to aides, "Who the f--- does he think he is? Who's the f---ing superpower here?"
Despite the constant head-butting, Obama and Netanyahu – who have divergent worldviews and less than flattering views of one another – aren't really that different. In fact, they have a great deal in common. Obama and Netanyahu are both calculating politicians. Neither has quite mastered the art of personal chemistry. Obama's standoffishness is unfavorable compared to Bill Clinton's charisma and Netanyahu is often reminded he doesn't have Ariel Sharon or Ehud Olmert's ability to connect to people. Both men have been accused of creating an impenetrable inner circle and harboring suspicions of anyone outside it, and sometimes even inside it.
Curiously, their life trajectories position both men as insiders and outsiders vis-à-vis the American experience: Obama grew up in Indonesia and returned to the U.S., while Netanyahu spent many years in the U.S, and to this day speaks American English with his close advisers.
They both rose to power quickly, while still outstandingly young: Obama was 47 when he defeated John McCain in a historic victory for the presidency; Netanyahu was exactly the same age when he squeaked past Shimon Peres in the first Israeli elections after the assassination of Yitzhak Rabin, only to be ousted three years later, and return to power at the age of 60.
Both men are big believers in the power of the spoken word. Indeed, their opponents would say they believe more in words than in action. Both possess unique oratory skills, and relish the experience of performing in front of an audience. Just give them a soapbox. Netanyahu looks forward to his yearly UN speeches, and speaks, props in hand, as if he's addressing a large crowd even when there are only two people in the room. Obama makes efforts to personalize his speeches; taking pride in writing a few of them himself.
All of the above can be treated merely as biographical miscellany, but the salient point is this: Obama and Netanyahu have more in common than any other American president and Israeli prime minister in the past – more than Clinton and Rabin, more than Bush and Sharon, and certainly more than Carter and Begin. Under different circumstances, they would have much to talk about, and – as far-fetched as it sounds – might even have enjoyed each other's company.
Discordant ideologies
Yet what divides them is ideology. Their worldviews are contradictory at every turn, two parallel lines that never meet.
Their contrasting outlooks stem directly from the era, surroundings and households they grew up in. For Obama, it was a cosmopolitan upbringing in Hawaii and Indonesia in the 1960s, as an only child to an absent black father, white mother and white grandparents. For Netanyahu, it was a childhood in the embattled Jerusalem of the 1950s, who matured fighting in the Six-Day War and serving in an elite combat unit, living with a heroic older brother, and a dominant father who taught him about the horrors of the Spanish Inquisition. The first arc created a true liberal thinker; the second, a conservative through and through.
Consequently, both men believe they are fulfilling an important role in their nation's history. Obama is the first African-American president, whose operative word was "change," even if in practice it turned out to be harder to make it. Netanyahu, the mirror image, considers his mission to conserve Israel – to keep her safe by not making any hasty decisions or undertaking bold initiatives in a dangerous world where Iran, Hamas, Hezbollah and ISIS lurk in every corner.
That's the difference between the left-wing liberal in the White House and the conservative in Jerusalem: The former thinks about what can change for the better, while the latter fears how much worse things can get.
Any hope these two men could find a way to get along, despite vast differences in opinion, died during their very first meeting. Or rather it was killed by three words Obama told Netanyahu at the White House: "Not one brick." This attempt to reach an understanding about construction in Israeli settlements wasn't George W. Bush's "Blue Line" or Clinton's accommodation of the natural birth rate. This was an "absolutely not" motivated by a clear ideology espoused by this administration – that Israeli settlements in the West Bank are illegal, violate human rights and are the most detrimental manifestation of Israeli colonialism, which deprives Palestinians of their natural rights as inhabitants of the land. Obama, to put it plainly, believes the settlements are nothing more than an Israeli land grab.
Netanyahu sees settlement building as a natural right of the Jewish people, persecuted for millennia and haunted by the Holocaust. They should be able to live wherever they want to – Alaska, Beverly Hills, Auckland or Shiloh. Judea and Samaria, or the West Bank, is occupied territory for Obama, but the cradle of the Jewish people for Netanyahu. In his view, for the first time in history, the man who is supposed to be Israel's best friend is leading the anti-settlement campaign. Netanyahu might never say it out loud, but he believes that, for Obama, the plight of the Palestinians is not unlike the struggle for African-American civil rights, and the recent ban on Palestinian laborers from riding Israeli-run buses in the West Bank (for security reasons) isn't that different from memories of segregation.
There is a gap in the way each leader perceives the historic role of the other. Obama sees Netanyahu as the man America handled with care – he grew up there, he ivy-leagued his way to the top – giving him unwavering economic support and backing at the United Nations. Netanyahu's role is to finally reciprocate (a verb the Israeli leader uses often) by being bold and trying to reach an agreement with the Palestinians. While the U.S. is waging various battles in the Middle East, Israel, its ally, could at least make an effort – or, at the very least, appear to be making an effort.
Netanyahu believes Obama's historic role in the Middle East is completely different: He was supposed to be the one who removed the lone strategic threat looming over Israel and all of humanity – Iran. The Islamic Republic is a Muslim fundamentalist regime that subjugates women and minorities, violates human rights and is a state sponsor of the terror groups Hamas and Hezbollah. Any attempt to reach an agreement with them is a grave mistake, thinks Netanyahu.
Danger ahead
So what will happen next? The White House – caught completely off guard by Netanyahu's invitation to address Congress – is livid, but its on-the-record reaction remains mild and diplomatic. The administration knows that anything it says now can and will be used against it in the so-called court of Israeli politics. They are monitoring the Israeli elections closely, and it's safe to say that even if they hope Netanyahu loses, they aren't counting on it. If Obama's surprise move to normalize relations with Cuba is any indication, there might be a curveball waiting for Netanyahu. Obama – who himself said, "I have no more campaigns to run," during last week's State of the Union address – could tap into his ideology and present a plan for the establishment of a Palestinian state, and say, "Take it or leave it." He could withhold an American veto at the United Nations and allow international pressure to build on Israeli settlement construction.
And Netanyahu? He is fighting for his political life. That, however, doesn't mean he and Obama won't be stuck with each other for two more years. If Netanyahu, as largely predicted, wins a historic fourth term in office (surpassing David Ben-Gurion as Israel's longest serving premier) and if he forms a right-wing coalition, then the tension between the two has barely come to a head. It's just beginning. There can always be a lower point. For the fate of these two leaders, it seems, is to be Best Foes Forever.
Yonit Levi is the anchor of the Evening News on Israel's Channel 2. Udi Segal is the network's Senior Diplomatic Correspondent. Their twitter feeds are, respectively, @leviyonit and @usegal.
Click the alert icon to follow topics:
SUBSCRIBERS JOIN THE CONVERSATION FASTER
Automatic approval of subscriber comments.

NOW: 40% OFF
ICYMI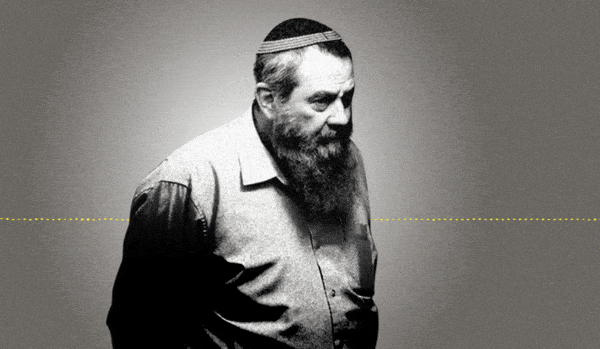 Jewish Law Above All: Recordings Reveal Far-right MK's Plan to Turn Israel Into Theocracy
Why I'm Turning My Back on My Jewish Identity
Down and Out: Why These New Immigrants Ended Up Leaving Israel
The Reality Behind 'The White Lotus' Sex Work Fantasy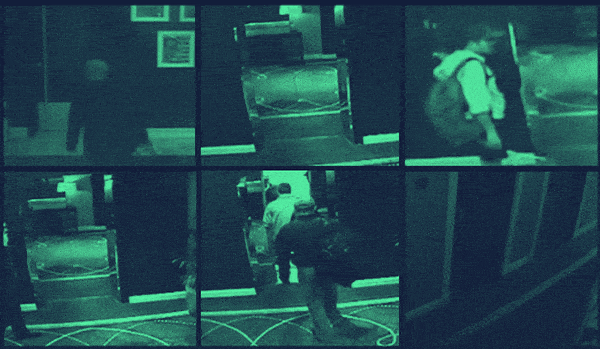 This 'Dystopian' Cyber Firm Could Have Saved Mossad Assassins From Exposure
Comeback Kid: How Netanyahu Took Back Power After 18 Months in Exile