Is Israel's Government a Stranger to Jewish Values?
Israel does not cease to be a Jewish state when we offer a haven to the stranger. We cease to be a Jewish state when we don't.
Thousands of African asylum seekers in Tel Aviv during protest against government policy.
Credit: AFP
Our grandparents were criminals. Well, at least according to Interior Minister Gidon Sa'ar and others in Israel's government. They fled pogroms and snuck – one even by clutching the underside of a train – into safer countries.
We, however, believe they did what was right and moral. Now, in Israel, even despite the second ruling by the High Court, we treat Israel's Sudanese and Eritrean asylum seekers like criminals; to find any quasi-legal way to again imprison Africans in the desert to 'make their lives miserable'. We claim to be doing this because "asylum seekers threaten Israel's existence as a Jewish state."
Mr. Netanyahu, your government has it all wrong. Israel does not cease to be a Jewish state when we offer a haven to the stranger. We cease to be a Jewish state when we don't. Have we have forgotten our most insistent commandment - that we must never treat a stranger the way we were treated as slaves in Egypt? Have we forgotten why the Moabites were cast aside? Have we forgotten whom we ourselves have called evil and whom we have called righteous over the last century?
The Moabites, God told us, may never enter our land or become Jews, because when we traveled before their camps they did not offer our thirsty masses water.
Elie Weisel, in his novel The Town Beyond the Wall, tells the Holocaust-era story of a Jewish man standing in a long, hot line. He casts his gaze upward and what does he see? A woman watching from her window. Years later, he sets out to find this woman, burning to ask her one question. "Why did you not bring us water?" He found her. "There were too many of you," she replied. "Even to one person, why not?" he asked. He sincerely needed to know. Why?
We can imagine the Moabites' conversations. "We must bring fresh water to those poor Israelites! Look how tired, bedraggled and hungry they are!" "No," says another. "You bring water to some, all of Moab will be inundated with Israelites. We will not have enough for our own children!"
We can imagine that woman in Professor Weisel's tale, gazing at the thirst-ridden, starving Jews. "What if I bring water? Some bread? At least to the children?" She says to her husband. "No," he replies. "They will stampede you. Our family will suffer."
We have forgotten the lessons of the Shoah, when the nations of the world turned back Jewish refugees, when we proclaimed 'Never Again,' and were key instigators in the creation of the UN Convention on Refugees.
In 1977, Menachem Begin evoked the memory of the SS St Louis, a ship full of Jewish refugees that was turned away from the shores of the U.S. and Cuba during the Second World War. The Cubans claimed that, with the existential threat of the Nazis and the economic troubles caused by the Great Depression, they could not be expected to take care of a ship of European Jews. Begin's first act as Prime Minister was an act of tikkun, when he invoked the St Louis as he welcomed refugee Vietnamese boat people onto Israel's shores. MK Ayreh Eliav replied to Begin: 'As the captain of a Ma'apilim [pre-state illegal Jewish refugee immigrant] ship, I salute you."
The fate of Israel's asylum seekers is directly linked to the fate of Israel as a Jewish state. Will we be a nation that enshrines the Biblical injunction of 'veahavtem et hager' ['And you shall love the stranger'] at the heart of our values? Or will we be a nation of Moabites and Pharaohs that declares, "The strangers are much too numerous for us. Let us deal shrewdly with them so they will not increase."
We have the tools to deal justly with the African asylum seekers who are here. We can think creatively – as the people of the Bible, the Talmud, people of invention and discovery. We are 1/10th of 1% of the world's population and 20% of Nobel Prize winners. Why? Because we are scrappy and inventive. We think of ourselves not as God's servants – but as God's partners.
Are we, who have managed to absorb immigrants of every color and every country, unable to handle a group of asylum seekers who make up one half of one percent of our population? Let us be smart, compassionate and creative on behalf of the refugees among us. Let's stand with courage and vision as God's partners in creating the kind of world we want to live in. Let's be a Jewish state.
Rabbi Susan Silverman is the founding director of JustAdopt.net. She is active in Women of the Wall and on behalf of asylum seekers. She and her husband live in Jerusalem and have five children. Follow her on Twitter.
Menachem Freedman is a law student at McGill University in Montreal. He first became aware of the plight of asylum seekers during his service in the IDF and plans to return to Israel as a refugee advocate.
Click the alert icon to follow topics:
ICYMI
The Artist Who Survived Auschwitz Thought Israel Was 'Worse Than the Concentration Camp'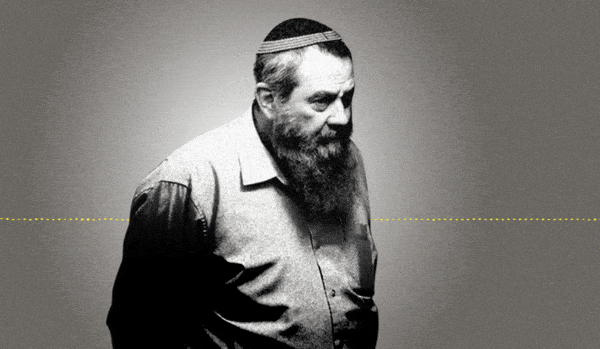 Jewish Law Above All: Recordings Reveal Far-right MK's Plan to Turn Israel Into Theocracy
Why I'm Turning My Back on My Jewish Identity
Down and Out: Why These New Immigrants Ended Up Leaving Israel
The Reality Behind 'The White Lotus' Sex Work Fantasy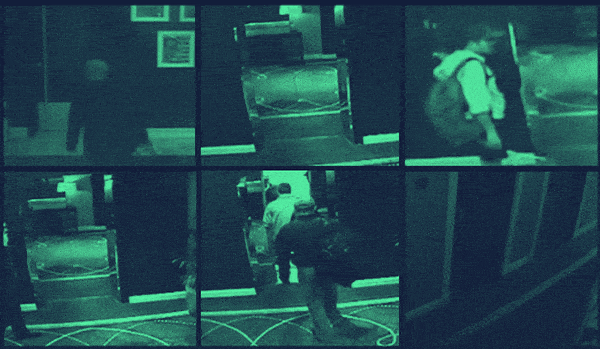 This 'Dystopian' Cyber Firm Could Have Saved Mossad Assassins From Exposure