Jews of the Left, Center and Right: Your Personalized Sin List
As we near Yom Kippur, the Day of Judgment, after a(nother) year of war, recriminations and disillusionment, we must stand accountable for our failings, whatever our political affiliations.
Slichot prayers at the Western Wall, ahead of Yom Kippur 2012.
Credit: Michal Fattal
It seems clear that our government has no interest in a heshbon nefesh – a spiritual accounting or accountability – about what happened in our country over the summer or the last 12 months, but what about the rest of us Israelis – and Jews around the world who are iengaged in whatever way with Israel?
The Al Heyt ['For the sin'] prayer recited on Yom Kippur forces us to take stock, by providing a broad checklist of misbehaviors, among which we are meant to find or become aware of our own faults. The following suggested addenda are divided among those intended for Israeli Jews and the Jews outside of Israel on the political left, on the political right and in the political center. Feel free to beat your breast in more than one category or to add your own misdeeds.
For leftist Jews in Israel and around the world - (beat your breast with your left fist:)
Al Heyt Forgive us for the sins we have committed before you by:
Not stopping the Occupation for the 47th year in a row.
Not serving as an effective political opposition during wartime or the rest of the year.
Being clever instead of visionary and too often being right rather than impactful.
Failing to articulate a compelling vision, one that honestly addresses the harshness of our situation in 2014 and that will convince uncommitted Israelis that it is possible to provide both for our security and reach an accommodation with the Palestinians.
Giving up on winning the hearts and minds of Israelis who identify neither with the left nor the right.
Not building an effective political field operation to reach all those people who will not be convinced by social media and op-eds like this one.
Not celebrating and recognizing Jewish solidarity sufficiently and forgetting how to talk Jewish.
Dismissing those Jews who reject our approach as enemies of peace, rather than people who disagree with us, and denigrating too many of them as fascists, racists, primitive or stupid.
Blaming only the right for the failure of the peace process with the Palestinians, as if the Palestinians had no role in the Second Intifada, the brutality of Hamas and the weakness and inconsistency of Palestinian President Mahmoud Abbas.
Not making common cause with Ethiopians and other disadvantaged groups, leaving them to be courted solely by Israel's right wing and national religious camp.
Not putting our money where our mouth is – with a few notable and magnanimous exceptions – leaving major capital infusions almost exclusively to right-wing Jewish supporters of the settlement enterprise.
Infighting instead of uniting.
Not always being honest about our own fears.
Being tired, sometimes despairing.
For rightist Jews in Israel and around the world (beat your breast with your right fist:)
Al Heyt Forgive us for the sins we have committed before you by:
Sacrificing Jewish solidarity for almost half a century in favor of settlement building.
Pouring vast public funds into settlement expansion, much of it secretly, instead of investing in in Israel's education, health, culture, social welfare and our geographic and social periphery.
Making every effort to undermine the two-state solution while offering no alternative vision for Israel's future that does not include the demise of Israel's democratic character.
Working hard to undermine Palestinian President Mahmoud Abbas, insuring that the Kerry-led negotiations would go nowhere.
Doing everything possible to avoid an open discourse about the future of Israel, using the old propagandist's trick of vilifying our opponents rather than engaging with their critique.
Continuing land grabs, including but not limited to the infamous expropriation of almost 1,000 acres last month.
Ostracizing any Jew who does not agree with us, calling them traitors, and encouraging our youth to belittle them, to despise them and in some cases, to attack them.
Continually expanding the groups of people we teach our children to hate; Arabs, leftists, human and civil rights activists, judges, academicians, European leaders & citizens, Bedouin, President Obama, Jews who convert and marry Muslims, and foreign funders (except those who fund settlement expansion).
Calling any critic, whether loyal friend or foe bent on our demise, an anti-Semite.
Demonizing and criminalizing an entire population of desperate refugees from Africa, locking up thousands of them, and bribing, intimidating and humiliating them so some would leave our country "voluntarily."
Attempting to forcibly relocate tens of thousands of Bedouin in the Negev and elsewhere, treating them as movable chattel rather than citizens.
Destroying Israel's relationship with the U.S. president and his administration.
Making Israel a pariah state among the community of nations, and loving it.
For centrist Jews in Israel and around the world (beat your breast with your both fists:)
Al Heyt Forgive us for the sins we have committed before you by:
Standing on the sidelines while Israel burns and hatred spreads.
Not presenting an alternative vision to that of the left or the right.
Not complaining when the national religious camp and the right wing get whatever they want while the middle class gets nothing, the poor get shafted and peace efforts are scuttled.
Letting someone else lead.
And for all of Am Yisrael in Israel:
Al Heyt Forgive us for the sins we have committed before you by:
Choosing a government that believes only in might and bullying, and is most comfortable when the world hates us.
Standing by while Jewish gangs verbally and physically attack Arabs in the streets of Jerusalem, on buses and trains, or commit Price Tag campaigns against Palestinian villages.
Killing more than 500 Palestinian children and hundreds more non-combatants in Gaza, even if it is Hamas' fault for trying to killing us and using them as human shields, and even though we made unprecedented efforts to warn Palestinian civilians in advance, and despite Mahmoud Abbas' obscene charge of genocide. And for tolerating the abuse of anyone who dared to ask, Is this the only way? Is this the Jewish way?
For all these, God of forgiveness, forgive us, pardon us, and grant us atonement.
Don Futterman is the program director for Israel of the Moriah Fund, a private American foundation that has been working to build civil society in Israel for more than 25 years. He can be heard weekly on TLV-1's The Promised Podcast.
Click the alert icon to follow topics:
ICYMI
Ken Burns' Brilliant 'The U.S. and the Holocaust' Has Only One Problem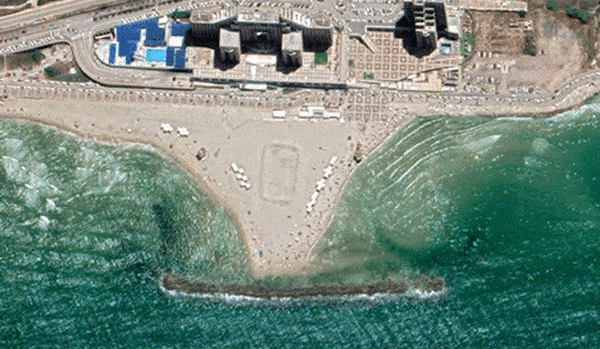 Facing Rapid Rise in Sea Levels, Israel Could Lose Large Parts of Its Coastline by 2050
Lapid to Haaretz: 'I Have Learned to Respect the Left'
The Mossad's Fateful 48 Hours Before the Yom Kippur War
As Israel Reins in Its Cyberarms Industry, an Ex-intel Officer Is Building a New Empire
How the Queen's Death Changes British Jewry's Most Distinctive Prayer