Double Standard? Netanyahu's Coalition Wouldn't Pass Bibi's Test for Hamas
More than a whiff of hypocrisy: Naftali Bennett's Habayit Hayehudi party and most of the Likud don't recognize Palestinian statehood and don't honor past agreements.
Celebrating the swearing-in of Israel's 33rd government. Jerusalem, March 18, 2013.
Credit: Emil Salman
On the Israeli and American Jewish right, it's common to hear Mahmoud Abbas dismissed as illegitimate: Both because he remains president of the Palestinian Authority even though his term long ago expired, and because he doesn't oversee the Gaza Strip, which since 2007 has been under the control of Hamas.
Well, hawks, fret no more. The Palestinians have just formed a unity cabinet designed to lay the groundwork for elections in both the West Bank and Gaza. The effort may fail, but it offers the best chance in years to create what the Jewish right says it wants: A Palestinian leader with the legitimacy to make a deal.
So how are Benjamin Netanyahu and his conservative American allies reacting? Not well. The Israeli government is threatening to end all contact with the Palestinian Authority and some Republicans in Congress are pushing to cut off U.S. aid. The reason: The new government has the blessing of Hamas.
And here's where things get interesting. For years, Israel has justified its opposition to a government that includes Hamas by citing a statement by the "Quartet"-- the United States, European Union, the United Nations and Russia—in 2008. That statement demands that any Palestinian government recognize Israel, adhere to previously signed treaties and renounce violence. But the new Palestinian government gets around that. Although Hamas as a party still doesn't accept the Quartet conditions, Abbas—who will remain President—insists that the unity government does. His aides point to Lebanon, whose government includes Hezbollah, which like Hamas is designated as a terrorist group by the United States. The U.S. shuns Lebanon's Hezbollah ministers, but accepts the Lebanese government as a whole. Abbas wants his new government to get the same treatment.
For Bibi, this is unacceptable. His position, which the American Jewish establishment will doubtless endorse, is that it doesn't matter if Abbas says his government adheres to the Quartet conditions. Any Palestinian government "supported by and dependent on" a political party that violates those conditions must be shunned by the world.
Which raises an intriguing question. Could Bibi's own government pass the test he's applying to Abbas'?
Not likely. The Quartet's first condition requires the Palestinians to recognize Israel's right to statehood. But Israel's current government is "supported by and dependent on" Economy Minister Naftali Bennett's party, Habayit Hayehudi, which emphatically and unambiguously opposes the Palestinians' right to statehood. Bennett's not a big fan of adhering to past agreements either. He wants to annex 60 percent of the West Bank, thus depositing both the 1993 Oslo Agreement and the 2002 Road Map for Peace in history's dustbin.
But even if you overlook Jewish Home, Netanyahu's government is "supported by and dependent on" an even larger party that can't meet the Quartet's conditions. It's called Likud. Like Hamas, Likud has a history of opposing the two-state solution. In its 1999 platform, the party "flatly rejects the establishment of a Palestinian Arab state west of the Jordan river." The website of World Likud, which represents the party internationally, features a 2006 platform that promises: "Talks on the establishment of a Palestinian State will cease effective immediately. Israel will declare its right to exist within its current borders, with no further surrender of territory."
To be fair, these documents preceded Benjamin Netanyahu's 2009 speech at Bar Ilan University endorsing a Palestinian State. But Likud has still not issued a new platform reversing its prior opposition to the two state solution. And for good reason. As Elisheva Goldberg has detailed, most of the top candidates on Likud's 2013 Knesset list publicly opposed a Palestinian state. Knesset member Miri Regev claims that most of her Likud colleagues oppose the two state solution now. Among those opponents is current defense minister Moshe (Bogie) Yaalon.
Likud's record on respecting past agreements isn't much better. Like Bennett, many of Likud's top Knesset members want to tear up Oslo by annexing much of the West Bank. The U.S. (if not Israel) interprets the 2002 Road Map as obligating Israel to freeze settlement growth, yet virtually everyone in Likud vehemently opposes such restrictions. Then there's Netanyahu himself, who in 2001 was caught on video boasting that he had "stopped the Oslo Accord" by finding loopholes that allowed him to welch on the territorial withdrawals that his predecessors had promised.
Netanyahu is trying to enforce a double standard. Although kept in power by parties that oppose the two state solution, he wants the world to shun Abbas for doing the same. It's not only intellectually dishonest; it's self-defeating.
Netanyahu likes the status quo. In the Palestinian Authority, Israel has a subcontractor in the West Bank. It helps the Israel Defense Forces prevent terrorism, and the U.S. and Europe pick up the bill. But it can't last. The very thing Netanyahu likes about the Palestinian Authority—its willingness to cooperate with Israel on security without really challenging it politically—is the thing Palestinians loathe. And they won't tolerate it forever.
Mahmoud Abbas is 79 years old. He knows a new era is coming. This national unity government represents his effort to restore some of the PA's credibility and usher in a new Palestinian political strategy now that John Kerry's peace mission is dead. Netanyahu can't stop that. Even if his allies in Congress bully the Obama administration into opposing the new Palestinian government, Europe will still support it. If Netanyahu punishes the new government economically, Abbas will seek further international recognition, thus allowing him to sue Israel in international courts. And if Netanyahu so starves the PA of money that it falls, Israel will lose its security subcontractor and its own 19 year-olds will have to once again patrol the villages and alleyways of the West Bank.
I don't blame Netanyahu for worrying about the consequences of Palestinian unity. Hamas has a lot of blood on its hands. And were Fatah and Hamas to genuinely merge their security forces (which seems unlikely), the security cooperation that Israel has enjoyed in the West Bank in recent years might deteriorate, with potentially frightening results. But sooner or later, it's going to deteriorate anyway. Ultimately, the only way to get Palestinians to help prevent terrorism against Israelis is to show them that by preventing it, they're winning rights and dignity for themselves.
If Netanyahu were smart, he'd halt settlement growth, commit himself to a Palestinian state near the 1967 lines, and thus show Palestinians that by continuing security cooperation they can win themselves a viable state. But that would require challenging the elements in his own government that don't meet the Quartet conditions. And for Bibi, the Quartet conditions only apply to the other side.
Click the alert icon to follow topics:
ICYMI
The Artist Who Survived Auschwitz Thought Israel Was 'Worse Than the Concentration Camp'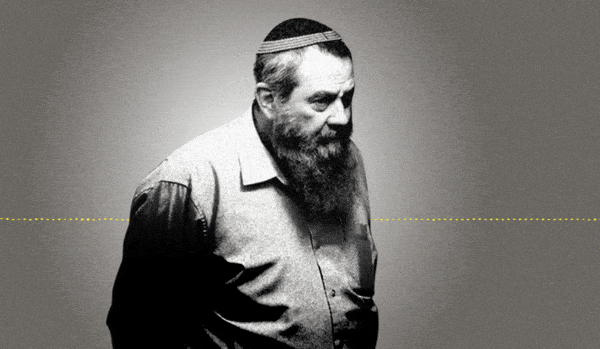 Jewish Law Above All: Recordings Reveal Far-right MK's Plan to Turn Israel Into Theocracy
Why I'm Turning My Back on My Jewish Identity
Down and Out: Why These New Immigrants Ended Up Leaving Israel
The Reality Behind 'The White Lotus' Sex Work Fantasy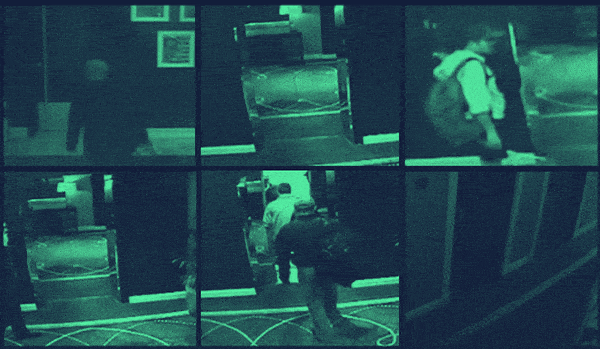 This 'Dystopian' Cyber Firm Could Have Saved Mossad Assassins From Exposure