'Spawn of Israel': Erdogan's anti-Semitic Obsessions
The pro-Erdogan Islamist newspaper blaming the Jews for Turkey's mining disaster is just the tip of the iceberg: The Turkish PM's anti-Semitism is deeply rooted and is now spreading more widely in Turkey.
Turkish President Recep Tayyip Erdogan.
Credit: AP
This article was originally published May 22, 2014
Catastrophes provide governments with an opportunity to present themselves as true leaders during a crisis. Turkish Prime Minister Erdogan missed this opportunity in handling Soma's coalmine disaster that led to more than 300 deaths. He downplayed the tragedy and insulted protesters, victims, and their families. And now a pro-Erdogan Islamist newspaper has directly accused the Jewish-controlled media and Israel of responsibility for the tragedy.
One of his insults ("Why are you running away, spawn of Israel?") against his fellow countrymen was a clear anti-Semitic slur. This was not a coincidental but rather symptomatic of Erdogan's views. Instead of tackling the problems, Jews or Israel are blamed. Despite some lip-service to international audiences the Erdoğan government not only tolerates but actively endorses anti-Semitism. A closer look shows that the anti-Semitic incidents of recent years are deeply rooted in the current AKP government and Erdoğan's personality; they also have increasing resonance in the wider Turkish society.
Openly anti-Semitic hate propaganda is frequently published in the Turkish media, most prominently by the Islamist newspapers Yeni Akit and Mill Gazete. Journalists of both papers are part of Erdoğan's regular journalistic entourage. Instead of condemning their Holocaust denial and incitement to hatred of Jews, the Turkish PM has become known for his own anti-Semitism. Instead of fighting corruption, the Erdoğan government disseminates conspiracy theories and hatred against minorities.
In 2013, he 'won' second place on the Simon Wiesenthal Center's list of the year's top ten anti-Semitic and anti-Zionist slurs (Iran's Ayatollah Ali Khameini took first place). Following mass protests in cities around the country in June 2013, Turkey's financial markets were turbulent, and Erdoğan laid the blame on the "interest rate lobby"; his deputy, Beşir Atalay, specified: "There are some circles that are jealous of Turkey's growth. They are all uniting, and on one side is the Jewish Diaspora. You saw the foreign media's attitude during the Gezi Park incidents; they bought it and started broadcasting immediately." These verbal attacks were followed by unprecedented demands against Istanbul traders to hand over all e-mail traffic with foreigners.
The obsession with Jews obscures his foreign policy. Partners and enemies are chosen for ideological reasons instead of national interests. His close ties to Gaddafi were founded partly on their common hatred of Israel. Erdoğan received Gaddafi's Human Rights Awards of 2010 after deliberately provoking a crisis in Turkish-Israeli relations. When Muslim Brotherhood's Morsi was ousted, Erdoğan told party members: "Israel is behind the coup in Egypt, we have evidence." What evidence did he have? A televised panel from 2011 in France with a "French Jewish intellectual" (later identified as Bernard-Henri Levy) who opined that even if the Brotherhood won at the ballot box, he would not personally regard this as democratic. In the mind of an anti-Semite the case is clear: In Erdogan's words: "Who is behind this? Israel." In 2009, Erdoğan had insulted President Shimon Peres at Davos with a modernized blood libel, accusing Israelis of deliberately killing Palestinian children.
His bias translated into action in 2010 when he agreed to the departure of the Mavi Marmara vessel to breach the military blockade of Gaza, part of a flotilla run by the Islamist NGO IHH that has links to Hamas and to the Turkish government. Apparently not entirely satisfied with media reports on the incident he added insult to injury: "When the word 'media' is pronounced, Israel and Israel's administration comes to mind. They have the ability to manipulate it as they wish." He subsequently made clear that he believes that not only the international press is run by Israel but also Turkish newspapers.
Erdogan's "criticism" of Israel is, in fact, demonization. He accuses Israel of what British philosopher Bernard Harrison terms "utterly exceptional crimes" - that is, hyperbolized criticism of Israel whose exaggerated content does not reflect reality and is fed by anti-Semitism. In a CNN interview in 2011 he said: "We know that hundreds of thousands of Palestinians were killed" and accused "the Israeli people" of genocide.
Erdoğan initially had some success among his Islamist followers in Turkey and abroad by presenting himself as a strongman against Jews and Israel. His foreign policy, however, has been a disaster: Most of his former allies are either ousted or now enemies (such as Syria's Assad). In Turkey, he remains still popular, although opposition is growing.
Erdogan's anti-Semitism is generated and fostered by three factors. Firstly, anti-Semitism is part and parcel of Turkish Islamist ideology, which found political expression in the parties founded from the late 1960s onwards by Necmettin Erbakan – a fierce anti-Semite. Prominent anti-Semitic themes among Turkish Islamists are conspiracy theories about:
a) "Dönmes", i.e. crypto-Jews and descendants of followers of Sabbatai Zevi, a 17th century Jewish kabbalist who claimed to be the Messiah and was then forced to convert to Islam;
b) the abolishment of the caliphate and the creation of modern Turkey as a Jewish plot; and
c) anti-Zionism and conspiracy theories about Israel.
Whereas Erbakan's assessment that the European Union was a Zionist ploy has been forgotten, accusations that Israel has expansionist intentions - including Turkish soil - have gained popularity. On the basis of a Biblical verse it is claimed that Israel wants to expand from the Euphrates to Nile and thus supports the PKK terrorist organization. Conspiracy theories about the "Israel lobby" instigating an alleged coup against the Islamist government and conspiring for the "Ergenokon complot" are also disseminated.
Secondly, anti-Semitism is widespread in Turkey and opposition is low. According to the recent Anti-Defamation League survey, 69 percent of the population harbor anti-Semitic attitudes. This corresponds to a survey from 2008 when 68 percent had a "very unfavorable opinion of Jews," up from 59 percent in 2006. Anti-Semitic books such as the Protocols of the Elders of Zion (published in Turkish 114 times between 1946 and 2012, mostly by Islamists) and Mein Kampf (that sold more than 100,000 copies within two months in 2005) are popular and easily available. Anti-Semitic movies and TV series such as the Valley of the Wolves and Ayrilik are endorsed by state media.
Most dispiriting of all, few individuals but a handful of intellectuals such as Rifat Bali and some human rights activists (Say Stop to Racism and Nationalism) seem to care. The small Jewish community who is directly targeted does not dare to speak up. However, even some Islamists such as Mehmet Şevket Eygi and Abdurrahaman Dilipak have noted that anti-Semitic ideas have corrupted thought in political Islam, and MP Aykan Erdemir from the opposition party CHP admitted earlier this year that 12 years of Erdoğan rule have significantly fostered anti-Semitism in Turkey.
Lastly, and most importantly, Erdogan's worldview is profoundly anti-Semitic. Already back in 1974, he wrote, directed and played the lead role in the play "Mas-Kom-Ya", which presented Freemasonry, Communism and Judaism as evil. To this day, Erdoğan's muse is Necip Fazl Ksakürek whose "Büyük Doğu" ("Great East") ideology was also the main inspiration for the foundation of the Islamist terror organization IBDA-C. Ksakürek was an anti-Semite and fierce enemy of secular Turkey. His publications include the Turkish translation of "The Protocols" and praise for Henry Ford's "The International Jew". He also wrote a political program: "With this commandment every measure is to be taken in order to bring the Turkish homeland to a state in which its only inhabitants are Muslims and Turks and to cleanse it from head to toe of traitors and darker forces. Chief among these treacherous and insidious elements to be cleansed are the Dönmes and the Jews." Today's Turkish PM praises Ksakürek as a guide for himself and future generations.
In the interests of Turkey, its minorities, and neighbors, and of its allies more widely including the United States, we can only hope that Tayyip Erdoğan will not get the opportunity to disseminate his dangerous views even more widely as a future President of Turkey.
Dr. Günther Jikeli is a fellow at the Moses Mendelssohn Center for European-Jewish Studies, Potsdam University and at the Groupe Sociétés, Religions, Lacités / CNRS, Paris, and was previously the Justin M. Druck Family Visiting Scholar at Indiana University's Institute for the Study of Contemporary Antisemitism.
Dr. Kemal Silay is Professor of Turkish Studies and Director of the Turkish Flagship Center at Indiana University, Bloomington, USA.
The authors would like to thank Rifat Bali and Sean Singer for their consultations.
Click the alert icon to follow topics:
SUBSCRIBERS JOIN THE CONVERSATION FASTER
Automatic approval of subscriber comments.

NOW: 40% OFF
ICYMI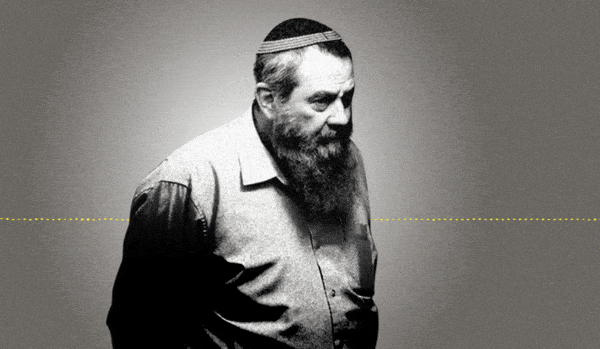 Jewish Law Above All: Recordings Reveal Far-right MK's Plan to Turn Israel Into Theocracy
Why I'm Turning My Back on My Jewish Identity
Down and Out: Why These New Immigrants Ended Up Leaving Israel
The Reality Behind 'The White Lotus' Sex Work Fantasy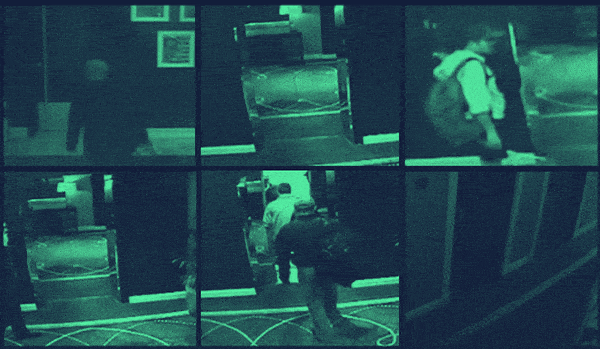 This 'Dystopian' Cyber Firm Could Have Saved Mossad Assassins From Exposure
Comeback Kid: How Netanyahu Took Back Power After 18 Months in Exile