Ariel Sharon, a Complicated Man
The 'bulldozer' was only one part of his complex personality: He was a very different man as prime minister from all earlier Sharons– and the most adept politician I encountered in Israel.
Former Israeli Prime Minster Ariel Sharon.
Credit: Reuters
Many words will be written about Ariel Sharon, and they are all likely to be true. He was a complex figure with a complicated personality. Actions always spoke louder for him than words; and yet, in my experience with him, he was contemplative and strategic in his thinking.
My first meeting with Sharon took place just days after I arrived in Israel in 2001 to take up my posting as the United States ambassador. The briefing papers and personality sketches of Sharon that I had read before arrival described the "bulldozer" side of his personality, who plowed ahead no matter what roadblocks existed and who overran all obstacles in his way. That was not the only Sharon I came to know. As he was to repeat often during our frequent meetings, paraphrasing a well-known Israeli song, "things that you see from there, are different from the things you see from here." Seeing the world from the prime minister's vantage point led this Sharon to think and act differently from earlier Sharons.
Indeed, Sharon manifested multiple personality and political traits during his years at the helm of Israeli politics. Sharon was the most adept politician I encountered in Israel. Watching him in the Knesset was inspiring. He would sit, almost motionless, in the prime minister's seat at the horseshoe-shaped ministers' table in the center of the hall. Knesset members and the chaos of the Knesset debate would swirl around him, noisily. Periodically, he would whisper a word here or there, or share a joke with a fellow legislator. Even in the hustle and bustle of the Knesset, Sharon was the undisputed leader, almost always getting his way.
This did not mean that his political victories came easily. His most audacious diplomatic maneuver – Israel's unilateral disengagement from Gaza – cost him the support of his own party and led Sharon to create the Kadima party. But there was little doubt, from the moment he articulated the idea at the Herzliya Conference in December 2003, that he would carry out the plan. Sharon used to recount stories from his past during our meetings. In a late night meeting in November 2004, he related how, twenty-five years earlier, in his capacity as Minister of Agriculture, he had ignored a Cabinet decision and had established the settlements in Gaza – the Qatif bloc and other settlements -- both as a buffer against Egypt and to block the contiguity of Palestinian life. The story ended with those reminisces, but I understood Sharon's point: if the Cabinet couldn't foil his plans in the 1970's to build the Gaza settlements, the Cabinet could also not foil his current plans to remove those same Gaza settlements and settlers.
I did experience firsthand Sharon the bulldozer shortly after 9/11. Sharon understood 9/11 within the context of Israel's own battle against terrorism; thus he was shocked to hear from President George W. Bush, in their first phone call after the 9/11 events, that Bush wanted Sharon to allow then-Foreign Minister Shimon Peres to meet with Yasser Arafat. Sharon was livid: Arafat, for him, was the personification of terrorism, and yet Israel was being asked to pay a price—in Sharon's thinking—for the terrorism directed against the United States. I met with him and talked with him several times to try to calm him down, but Sharon's anger grew and grew until he exploded in a speech in which he basically accused the United States of selling Israel out to pacify the Arabs, just as Neville Chamberlain had sold out the Czechs at Munich. A crisis in U.S.-Israeli relations erupted.
Following a middle of the night instruction from the White House, I called Sharon the next morning to say that Washington expected him to retract his accusations by opening of business, or else. Sharon proceeded to chew me out, even blaming me for what he termed a "misunderstanding." When he finished the tirade, I replied with as much calmness as I could muster that the crisis was of his own making and thus the solution to the crisis lay in his own hands. Sharon erupted again, and covered the same ground a second time. Ultimately, almost three days later, Sharon acknowledged that he had misspoken about American policy and intentions. Israel and the United States had weathered the most serious crisis that was to occur during the tenures of Sharon and Bush. And I was left feeling grateful to be still standing, not a bad outcome in the wake of a confrontation with a bulldozer.
Sharon could also be a gentleman, exhibiting almost courtly manners. He was very fond of my wife, Sheila, and paid far more attention to her than to me during his visits to our home in Herzilya Pituach. It helped that Sheila had learned what his favorite foods were and not only served them when he came; but she also packed "tzeda la-derech", a bag full of food for the prime minister to take home. Our dinners with Sharon in our home on Sukkot and Chanukah will always occupy a special place in our hearts.
During the more than four years I served as the U.S. ambassador, I met and talked with Sharon far more than any other American official. Sharon wanted it this way—whether valuing the substance of our exchanges or whether to try to keep me under control. It really didn't matter why, for the many hours we spent together gave me insight into the personality, politics and foibles of this leader. During meetings with visiting groups, Sharon would sometimes turn to me, as I was taking notes, and joke that I must have heard his pitch enough times to commit his words to memory; yes, I would respond, noting the possibility of nuanced changes that made it worthwhile to listen to him carefully.
My last memories of Sharon as prime minister came when I was sitting shiva for my mother, who passed away just three weeks before the end of my assignment. Sharon's secretary, Marit, called and asked if the prime minister could pay a call; she said it would be very brief, as he would come on his way back to his ranch. Of course, I said, I would be honored. After conversing with Sharon for a few minutes, I told him that it was a great "z'chut" for my mother that he had come, and I said I understood he needed to get home. Sharon replied that he would stay a few more minutes. This dialogue repeated itself for almost 45 minutes, at which point Sharon said he enjoyed sitting and talking, and asked if it was okay that he would stay a few more minutes.
These vignettes and personal remembrances do not do justice to the complexity of Ariel Sharon, and they certainly don't address those parts of his life that were filled with heroic moments, or those that were extremely controversial and divisive. Complicated leaders lead complicated lives, and their legacies are always the subject of much debate.
Click the alert icon to follow topics:
SUBSCRIBERS JOIN THE CONVERSATION FASTER
Automatic approval of subscriber comments.

NOW: 40% OFF
ICYMI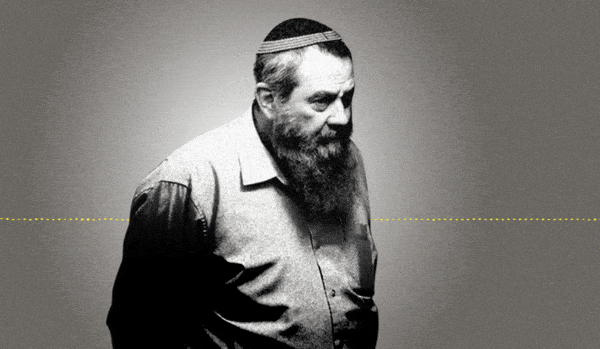 Jewish Law Above All: Recordings Reveal Far-right MK's Plan to Turn Israel Into Theocracy
Why I'm Turning My Back on My Jewish Identity
Down and Out: Why These New Immigrants Ended Up Leaving Israel
The Reality Behind 'The White Lotus' Sex Work Fantasy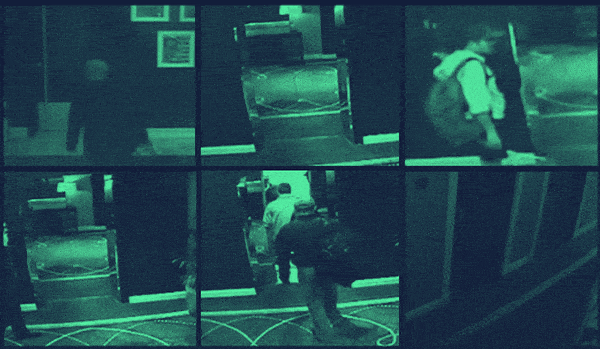 This 'Dystopian' Cyber Firm Could Have Saved Mossad Assassins From Exposure
Comeback Kid: How Netanyahu Took Back Power After 18 Months in Exile