Against the Closing of the Orthodox Mind
There's nothing more 'authentic' about an Orthodoxy that prizes a narrow, isolationist worldview over open, critical thinking about Jewish ideas and Israel, which Limmud personifies.
"Modern or open are not words that should be associated with Orthodoxy"
"Don't read Bible criticism"
"Don't think critically about Israel "
"Don't think critically full stop."
"Limmud is treif"
"There can be no place for non-halakhic Jews within Orthodox Judaism"
These sentiments sound familiar? They will do to anyone who has contact with a particularly circumscribed kind of Orthodox Judaism. While these views might be expected from certain quarters, my concern is that they represent a burgeoning trend within Orthodoxy, which seeks to define anything outside a particularly narrow conception of Judaism as inauthentic. An obsession with self-definition is now giving way to an obsession with defining others.
What are the roots of this type of Orthodoxy? According to its own account, it is an expression of a Judaism that has remained constant for over 4000 years and would be instantaneously recognizable by biblical figures, the Talmudic rabbis, and the medieval scholars. Orthodoxy, so runs the myth, is impervious to the forces of history.
The reality is that in its world-view this type of Judaism is not like the Judaism of the ancients, and would certainly not be recognized by Moses or Hillel, by Rashi or Rambam, or indeed by the grandparents of most of Orthodoxy's adherents.
History applies to Judaism as it does to everything else, and this particular type of Orthodoxy is itself deeply embedded in recent history. It was created in reaction to the Haskalah [Enlightenment] and to the birth of Reform Judaism in the 18th and 19th centuries. Its task is to oppose by force, not win by persuasion.
The root of this Orthodoxy is fear - fear of change, fear of losing adherents, fear of losing control. The method employed to combat this fear is to cultivate certain areas of ignorance, and invent structures and beliefs, to ensure that - without the sanction of the rabbinate - nothing goes.
For the same reason, this Orthodoxy promotes social isolationism where all those who subscribe to the same doctrinal narrowness come together to reinforce the correctness of their own outlook and the error of anyone else's.
Further, although this type of Orthodoxy theoretically espouses the ideals of love for all the people of Israel (ahavat yisrael) and of mutual responsibility between all Jews, in reality it views itself as the last true 'remnant of Israel' (shearit yisrael). The unorthodox are already beyond the pale.
While there is something to be said for rejecting the notion of a free-for-all in the context of religious practice, building barricades against ideas or modes of being which one happens not to share is positively dangerous, and leads inevitably to cultural totalitarianism. Those who espouse this type of Orthodoxy also often fail to appreciate the lack of appeal this world-view has for those looking for authenticity or truth.
But there is a counter-challenge, another Orthodox Judaism, whose mind is open to the universe and which prizes the same principles of Judaism based on Torah and halakhah, but recognizes how these have developed and changed, and continue to be shaped further, whilst preserving Orthodox practice. That these two Orthodoxies conflict is inevitable, and the struggle between them will shape the Orthodoxy of the future.
Limmud, whose UK winter conference started this week, is a red flag to closed Orthodoxy. Nothing epitomizes more perfectly the worldview that closed Orthodoxy rejects – an environment where Orthodoxy is only one 'product' in a supermarket of Jewish ideas.
Certain Orthodox leaders in the UK have claimed that the objective of the fervent opposition to Orthodox participation in Limmud is "only to defend everything that is precious and vital to Jewish continuity and authenticity".
This claim does not ring true. It ignores reality, because despite the rants from the pulpit and online, the leaders of this closed Orthodoxy don't have a docile flock. Orthodox Jews have been voting with their feet in relation to Limmud for many years already, and many, even among their congregants, disagree with their naysaying rabbis, and simply do their own thing. Do these rabbis have any understanding why so many Orthodox people go to Limmud?
Some of these rabbis say their concern about Limmud is that their attendance will be seen as tacit agreement with those unorthodox presenters who teach at Limmud.
Following this reasoning, it would be dangerous for the Opposition party to attend Parliament for fear it would agree wholeheartedly with the Government, and no defense lawyer could attend court for fear of being seen to agree with the prosecution.
This type of fear emanates from a community which is unused to difference and genuine dialogue. Where there is dialogue, as in Limmud, it is understood as a matter of course that different people are likely to hold different views.
The content of presentations has also been singled out for criticism, including those which are critical of Israel. In this example, there is a worrying assumption that to be Orthodox is to support Israel on any issue and no matter what it does.
This attitude offends those Orthodox Jews who feel that they have graduated from youth group propaganda and wish to take a more nuanced approach to Israel's issues, just as many Israelis have done. In this context, it is right for us to be challenged by and learn lessons from the evidence when and if Israel has done wrong.
There is also a religious argument in support of this approach. If we really are a holy nation, then surely (as the prophets consistently argued) we have a duty to absorb criticism, to sift truth from fiction, and where as a people we have acted wrongly to say: 'Salachti' (forgive me), and to put things right. To do otherwise is to turn our backs on our divine mission.
One of the greatest achievements of moderate Orthodoxy, particularly the kind that has characterized British Orthodoxy for generations, has been to push the boundaries of mainstream Orthodoxy in a respectful fashion without wholeheartedly embracing the Reform, Liberal and Masorti movements.
The danger posed by those who now seek to oppose the respectful pushing of boundaries, characterized by the attendance of Orthodox rabbis and congregants at Limmud, is that they shut out a host of intelligent, spiritual and dedicated self-identifying Orthodox Jews, and effectively create from these people yet another splinter movement.
On the basis of current statistics, closed Orthodoxy is thriving and will continue to defy the forces of assimilation. In reality assimilation is not our main problem. Our greatest challenge is the type and quality of the Judaism that survives.
Harris Bor is a commercial barrister (trial advocate) based in London. He has a doctorate from Cambridge University and an LLM from the University of London. He has been a visiting scholar at UCL, taught at Harvard University, and is currently on the adjunct faculty of the London School of Jewish Studies.
Ideas in this opinion piece first appeared here: in a satirical response to "Let's be honest about Limmud", an article by Rabbi Dr. Alan Kimche of Ner Israel, London - See: Facebook
Click the alert icon to follow topics:
ICYMI
Ken Burns' Brilliant 'The U.S. and the Holocaust' Has Only One Problem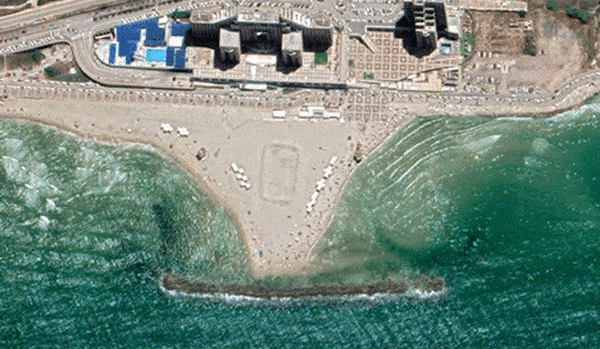 Facing Rapid Rise in Sea Levels, Israel Could Lose Large Parts of Its Coastline by 2050
As Israel Reins in Its Cyberarms Industry, an Ex-intel Officer Is Building a New Empire
How the Queen's Death Changes British Jewry's Most Distinctive Prayer
Chile Community Leaders 'Horrified' by Treatment of Israeli Envoy
Over 120 Countries, but Never Israel: Queen Elizabeth II's Unofficial Boycott