An Orthodoxy That Is Open to the World - and Our Critics
I welcome the fierce attacks on Open and Modern Orthodoxy: A passionate, uncompromising conversation between different opinions is the essence of our tradition, when it is tempered with respect.
I recently became President of Yeshivat Chovevei Torah, and the installation ceremonies included an interdenominational panel of leading American rabbis who discussed how to train rabbis for the future. This roundtable unleashed a mini-storm of criticism from not only the ultra-Orthodox extreme right crowd, but also rabbis who are on the right wing of the centrist Orthodox Rabbinical Council of America.
In some ways this is just a parochial inter-Orthodox family squabble, like Zionists vs. non-Zionists, or those who believe in amulets vs. those who think they are idolatry. These arguments occur all the time, and probably seem odd to Jews who see much more serious challenges to Judaism than if you can sit on a panel with Reform and Conservative rabbis or not.
However, I would like to respond to the fierce attacks on my Yeshiva in a counter-intuitive way: I would like to welcome them. Yes, as an Open and Modern Orthodox Rabbinical School, we encourage our students to argue with each other, and we urge them to be open to push-back and vigorous, even heated, discussion. In fact, many of the names of the rabbis who signed the recent open letter to me and my yeshiva, who disagree with our Modern Orthodox approach, are people I would love to sit down with and hear more from. They are committed to Judaism and the Jewish people, and hopefully they are only coming out in public to criticize Yeshivat Chovevei Torah because they want to make us a better institution and our students better as well.
The way of the Beit Midrash, of the classic system of back-and-forth, rigorous "pilpul" (or dialectic) has always been to be open and respectful of people who disagree with one's halachic or philosophical positions. While on issues like the divine origin of the Torah from Sinai, I don't think those religious leaders will find any differences, how can I not be excited when rabbis reach out to make their arguments and engage in classic "pilpul"?
I am thrilled for the engagement; Open Orthodoxy welcomes their engagement. Indeed, I'm happy to meet with people in a more quiet setting than in Haaretz's opinion pages, and our Yeshiva regularly welcomes Torah thinkers from across the Orthodox spectrum who take different approaches to halacha, and thereby help our students appreciate the diversity of thought within our Mesoret, our tradition.
Open and Modern Orthodoxy is true to the Torah because we believe that only by hearing different opinions, and respecting them, can the Jewish people continue our Torah mission to learn the infinite and divine word of God and begin to wrestle with its meaning. We believe that since the written and Oral Torah was given by God, it is, as David Hartman described it, a living covenant which demands our constant interpretation and efforts to come closer to its truth.
Because human beings are limited, we can never be so haughty as to think we understand the "true" meaning of the written or oral traditions. Rather, according to the great Lithuanian Rosh Yeshiva, the Netziv, we work on learning what has been passed down to us, and opening ourselves up to new interpretations of our ancient law, interpretations that develop from an openness to the world around us. Of course not every novel interpretation is valid: It must be tested in the crucible of the Beit Midrash – and now online as well! – and after perhaps years or decades of argumentation and discussion, the world of Torah discovers whether a new approach is indeed what God commanded us at Sinai.
One easy example is Maimonides, who, along with other scholarly precedents, argued that despite the fact that the entire Torah and Talmud is filled with anthropomorphisms, God really does not have any physical shape, nor does God have a personality or any human traits. When this theory was proposed in his Mishna Torah, his books were burned by fellow Jews in Europe. Only after decades or more of harsh argumentation did his views become the standard philosophy of our people. Over the past few decades the Orthodox world has debated when the moment of death occurs – cessation of brain activity, or of the heart and other organs. This debate, as serious and crucial as it is in the lives of so many, is still raging, and it may never be resolved, or it may take a generation for a consensus to develop on the definition of death. In the meantime, the halachic world must be open to respectful debate on this matter, otherwise, how will we ever get closer to understanding the word of God?
Open Orthodoxy believes in the sanctity of our tradition, the full commitment to Jewish law as passed down through the ages, and full commitment to the beliefs and customs of our people. Yet we understand that with the Word of God, no human and not even a single generation can claim that they know exactly the will of God. Only through honest and real openness to the world of knowledge and the world we live in, can the Torah process lead to the Torah understanding that God needs us to strive for.
Then, and this is the second pillar of Open Orthodoxy, we have to go out into the world and make a difference. Even the great Netziv, who lived his 19th century life within the walls of the storied Volozyn Yeshiva, understood that like Abraham, Isaac and Jacob, the world needs Torah scholars to go everywhere, to every professional and lay setting, to teach Torah and to learn from the ideas , the language and people they come in contact to, in order to carry out our Jewish mission.
Open Orthodoxy is Abraham taking the language of Malkitzedek, the Gentile king of Shalem (ancient Jerusalem?) and incorporating it not only into his own prayers to God, but ultimately into the daily prayer of every single Jew for thousands of years. Open Orthodoxy is Isaac and Rebecca moving from isolation to Beer Sheva in order to be part of the city and impact it. Open Orthodoxy is Jacob finding his way in a foreign land, and it is Rachel and Leah, converts as all the Patriarchs and Matriarchs were, saying that they will join with Jacob to build a diverse people, twelve sons and one daughter with different approaches, different philosophies, which would ultimately create the diverse Jewish people we have today.
So I hope that we can look at all the articles, blogs, letters and expressions of Jewish commitment through the eyes of Torah-true Open Orthodoxy, started in the days of the Patriarchs and continuing to this day here. Yes, Ki mi'tzion tetze Torah – from the pages of Haaretz, in Zion, let the Torah of Open Orthodoxy continue to sprout forward to inspire us from Riverdale to Teaneck, to Kenya to Finland.
And let the conversation – heated, passionate, uncompromising, but hopefully respectful – continue from our generation and forever more.
Rabbi Asher Lopatin is the President of Yeshivat Chovevei Torah Rabbinical School, the leading modern and open Orthodox rabbinical school in America. For18 years he served as the spiritual leader of Anshe Sholom B'nai Israel Congregation, a modern Orthodox synagogue in Chicago.
Click the alert icon to follow topics:
ICYMI
Ken Burns' Brilliant 'The U.S. and the Holocaust' Has Only One Problem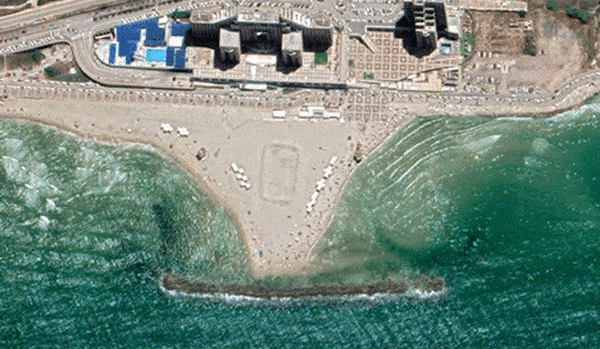 Facing Rapid Rise in Sea Levels, Israel Could Lose Large Parts of Its Coastline by 2050
Lapid to Haaretz: 'I Have Learned to Respect the Left'
The Mossad's Fateful 48 Hours Before the Yom Kippur War
As Israel Reins in Its Cyberarms Industry, an Ex-intel Officer Is Building a New Empire
How the Queen's Death Changes British Jewry's Most Distinctive Prayer