Will Kippot-wearing Jews Be Shunned in Quebec?
Quebec's proposed ban on public sector workers wearing religious symbols has brought Catholics, Jews, Muslims and others together in opposition - but intolerance has now entered the province's political mainstream.
The Canadian province of Quebec is currently gripped by the question of whether a bus driver should be allowed to wear a kippa, whether a nurse should be allowed to wear a hijab, whether a teacher should be allowed to wear a turban, and whether a judge should be allowed to wear a cross.
It is all part of the provincial government's proposal to institute a Charter of Quebec Values to "secularize" the Quebec state. Among other things, this charter would prohibit all public sector employees from wearing religious symbols or accessories, other than inconspicuous jewelry such as a small Magen David. In Quebec, the public sector includes most educational institutions, medical facilities, day care centers and the main electric utility, and employs around half a million people, over 20 percent of the province's labor force.
Since this aspect of the proposed charter was announced several weeks ago, it has dominated public discussion in Quebec and become a topic of heated debate across Canada. Leaders of Quebec's Jewish community have met with the minister responsible for the file and argued that, while the state must be religiously neutral, a ban on religious symbols goes too far. As I have argued, the charter "would force religious Quebecers 'into the closet,' and send the message that religious adherence is something to be ashamed of .... [S]uch a ban would reinforce divisions based on religious affiliation." Nevertheless, the Quebec government is pressing on.
To understand the genesis of this proposal, one must appreciate the complex relationship that Quebecers have long had with religion. Until the mid-20th century, the Catholic Church was a central force in Quebec life, and – along with the French language – an important marker of Quebecers' distinct identity within a largely Protestant, English-speaking Canada. In 1936, the province's premier even installed a crucifix above the speaker's chair in the legislature to affirm the link between church and state. In the 1960s, at the onset of Quebec's "Quiet Revolution," Quebecers rebelled against the Church's influence, and the earlier period of ecclesiastic domination became known as La grande noirceur – The Great Darkness.
In recent years, however, immigration – especially from North Africa – has increased, and many Quebecers' antagonism toward religion in general has combined, perhaps paradoxically, with a desire to preserve Quebec's cultural heritage, including its religious culture. For example, when it was reported that an amusement park that did not allow outside food made an exception for halal and kosher products, or that the City of Montreal relaxed parking restrictions in a Jewish neighborhood during Shavuot, certain Quebecers complained that the province was conceding too much not to religion, but to religious minorities.
Indeed, recent polling shows that 90 percent of Quebecers would accept being treated by a doctor wearing a cross, but barely two-thirds would accept treatment from a doctor wearing another religious accessory. Moreover, the crucifix remains in the legislature on the grounds that it is a cultural – not religious – symbol.
The more proximate cause of the charter, according to many, is a last-ditch appeal to populism by a government low in the polls. As Lawrence Bergman (a Jewish opposition member of Quebec's legislature) has argued, "This is a big smokescreen for the government's failure to manage the economy." In addition, Quebec's current government advocates secession from Canada, but the secessionist option does not appear to enjoy the high levels of support it once did.
Whatever the motivation behind the charter, it is naturally a matter of great concern for Quebec's Jews and other religious minorities. Local Jewish organizations have warned that the charter proposal is "discriminatory, arbitrary, provocative, and will sow the seeds of division." The administration of Montreal's Jewish General Hospital has said that its employees – of various faiths – "feel personally under attack."
At the same time, it has been very encouraging to see so many Catholic and irreligious Quebecers speak out against it. Indeed, some of the fiercest criticisms of the government's plan have come from within the secessionist movement itself, and many of the government's usual allies have been staunch in their opposition. Across Canada, politicians have denounced the charter as discriminatory. Within Quebec, Montreal's municipal politicians – including, notably, an Orthodox Jewish city councillor – have unanimously declared their intention to seek an exemption for the city should the charter become law. Moreover, all opposition parties at the provincial level – who together hold a majority of seats – oppose the idea.
For that reason, the Charter of Quebec Values is unlikely to be enacted in its current form, at least until the next election when the government hopes to be returned with a legislative majority. Even in that scenario, a ban on religious symbols in the public sector might well be deemed unconstitutional and struck down by the courts.
However, the debate over the charter has the potential to do damage, whether or not it becomes law. Already, divisions are emerging in Quebec society between supporters and opponents, who polls show are approximately equal in number. There has been an increase in reported harassment of religious minorities, and some minorities are beginning to question whether they are truly welcome in Quebec. Previously unacceptable, intolerant discourse risks finding its way into the mainstream, and curtailing individual freedoms in the name of supposed common values risks becoming a legitimate policy choice.
Ultimately, the fact that so many Quebecers of various backgrounds and political affiliations have been vocal advocates of inclusion is cause for optimism. Quebec has endured its share of passionate and divisive political debates – pitting English-speakers against French-speakers, and secessionists against those who would remain in Canada – yet Quebecers have demonstrated an ability to remain good neighbors through it all. Quebec Jews recall also that the first Jewish parliamentarian in the British Empire was elected in Quebec in 1808, that the Jewish community has roots in Quebec going back some 250 years, and that we have weathered disturbing periods before.
Interestingly enough, the Combined Jewish Appeal – a Montreal Jewish community group – has adopted as its slogan for this year's fund-raising campaign: J'y suis, j'y reste – I am here, and here I will remain.
Quebec is an open and diverse society that has been thrust, once again, unfortunately and unnecessarily into the crucible of identity politics. In the end, however, the good will of ordinary Quebecers may well prove more powerful than a discourse of division imposed from on high.
Irwin Cotler is a Canadian MP from Montreal. He is a former Canadian justice minister and attorney general, and professor of law (emeritus) at McGill University.
Click the alert icon to follow topics:
ICYMI
Ken Burns' Brilliant 'The U.S. and the Holocaust' Has Only One Problem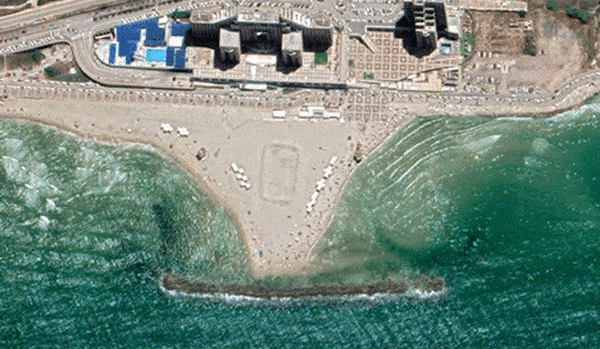 Facing Rapid Rise in Sea Levels, Israel Could Lose Large Parts of Its Coastline by 2050
As Israel Reins in Its Cyberarms Industry, an Ex-intel Officer Is Building a New Empire
How the Queen's Death Changes British Jewry's Most Distinctive Prayer
Chile Community Leaders 'Horrified' by Treatment of Israeli Envoy
Over 120 Countries, but Never Israel: Queen Elizabeth II's Unofficial Boycott