American Jews Are Part of the Israeli-Palestinian Problem
Despite U.S. Secretary of State Kerry's pleas, there's little chance the American Jewish community will pressure the Israeli government to enter negotiations.
In an op-ed entitled "Why American Jews Matter," New York Times columnist Roger Cohen suggests that American Jews could help make peace by pressuring the Netanyahu government to change its policy toward the Palestinians. It's a nice idea, but it's unlikely to happen.
Many observers have long seen the American Jewish community as a hindrance to Israeli-Palestinian peacemaking. American Jewish support for Israel, channeled highly effectively by pro-Israel lobby groups like AIPAC into political power in Washington DC, is often cited as the reason why the United States has been unable or unwilling to act as an 'honest broker' in the peace process. According to this common view, the staunch support for Israel by American Jews, and their outsize influence in American politics, effectively prevents the United States from acting in a manner that many believe is the only way to finally end the long conflict between Israelis and Palestinians—applying pressure on Israel to stop building settlements, end its military occupation of Palestinian territories, and allow the Palestinians to exercise their self-determination and achieve statehood.
Whether or not the pro-Israel lobby, and by extension, the American Jewish community is in any way responsible for the intractability of the Israeli-Palestinian conflict, American Jews are now being called upon to actively promote peace. In a much-publicized speech earlier this month to the American Jewish Committee (AJC), Secretary of State John Kerry directly appealed to American Jews to help the Obama Administration in its latest effort to restart the peace process, telling them:
"No one has a stronger voice in this than the American Jewish community. You can play a critical part in ensuring Israel's long-term security. And as President Obama said in Jerusalem, leaders will take bold steps only if their people push them. You can help shape the future of this process. […] Let your leaders and your neighbors alike know that you understand this will be a tough process with tough decisions, but that you're ready to back the leaders who make them. For your children, do this; for your grandchildren, do this; for Israeli children and Palestinian children and for Israel, let them know that you stand behind negotiations that will lead to two states for two peoples living side-by-side in peace and security, and that you are part of the great constituency for peace."
Will American Jews respond en masse to Kerry's call? Could they become a powerful force for peace? Can they, as Roger Cohen suggests, play the same kind of role in promoting Israeli-Palestinian peace as Irish-Americans played in the successful peace process in Northern Ireland in the 1990s?
Probably not.
American Jews are not likely to exercise the same kind of pressure on Israel that Irish-Americans applied on Sinn Fein-IRA, which lead it to renounce violence and disarm, and helped bring about the Good Friday Agreement. There is very little chance that, sooner or later, the American Jewish community will rise up and collectively tell the Israeli government that they can no longer support it if the occupation doesn't end.
There are three major reasons for this.
First, American Jews are not quite as 'dovish' as many people would like to believe (or as organizations like J Street like to claim). Although they are famously liberal on domestic issues, when it comes to the Israeli-Palestinian conflict, American Jews are more conservative—they are 'hawkish doves.' Although a majority consistently supports a two-state solution to the conflict, most Americans Jews are very skeptical about the chances of achieving a peace agreement between Israel and the Palestinians, and they are also very suspicious of Arab intentions (in recent surveys of American Jewish opinion, sponsored by the AJC, roughly three-quarters of American Jews say they think that "the goal of the Arabs is not the return of occupied territories but rather the destruction of Israel"). In this sense, American Jewish sentiment is very similar to that of Israeli Jews, most of whom want peace, but don't trust the Palestinians to deliver it.
There is also no strong American Jewish support for the establishment of a Palestinian state any time soon. In fact, in recent surveys, roughly half of American Jews oppose the establishment of a Palestinian state, and this opposition has actually increased in the last few years (from 41 percent in 2009 to 55 percent in 2011). Even more American Jews are against a division of Jerusalem in any peace agreement with the Palestinians (in the 2011 survey, 59 percent were opposed to dividing Jerusalem). Given these views, American Jews can hardly be expected to push any Israeli government to make major concessions to the Palestinians for the sake of peace.
Second, even if more American Jews really were 'doves' and strongly supported the establishment of a Palestinian state, many would still be reluctant to pressure Israel to allow this. It's not that American Jews aren't willing to criticize Israeli governments. On certain issues, especially those that directly affect them (most notably, the perennial issue of 'who is a Jew'), American Jews have no qualms about openly criticizing Israeli governments and pressuring them to change their policies. But when it comes to the life-and-death issues of Israeli national security and foreign policy, American Jews are, understandably, much more reluctant to speak out, let alone apply pressure. They know that it is not their lives on the line, or their children who are serving in the IDF. They recognize that they are not ones that must live with the very real risks that Israel will have to take to achieve peace with the Palestinians. Much as they want peace for Israel, most American Jews are reticent about telling Israelis what they must do to achieve it, especially when Israelis might disagree with them.
Finally, and perhaps more importantly, American Jews simply have many other things on their mind. While most care about Israel and want there to be peace, they are, at the end of the day, not all that bothered. Only a minority of American Jews are deeply invested in Israel's cause and heavily engaged with Israel. This minority is more politically conservative and rightwing when it comes to Israel than the majority of American Jews. Increasingly made up of Orthodox Jews, it is this highly engaged minority of American Jews who are the most easily mobilized on issues concerning Israel. During the Oslo peace process in the 1990s, it was this minority that opposed the peace process and made the loudest noise, while the majority of American Jews who supported the Oslo Accords were largely quiet. As long as most American Jews lack the burning desire and determination to energetically champion the peace process, they will not put any real pressure on American or Israeli leaders to advance it.
It is too much to expect, therefore, that American Jews can bring peace to Israel/Palestine. Instead, perhaps the most that one can realistically hope for is that they won't make a bad situation worse.
Dov Waxman is an associate professor of political science at Baruch College and at the Graduate Center of the City University of New York (CUNY) and co-director of the Middle East Center for Peace, Culture and Development at Northeastern University. He is the co-author of "Israel's Palestinians: The Conflict Within" (Cambridge University Press, 2011) and the author of "The Pursuit of Peace and the Crisis of Israeli Identity: Defending / Defining the Nation" (Palgrave Macmillan, 2006).
Click the alert icon to follow topics:
ICYMI
The Artist Who Survived Auschwitz Thought Israel Was 'Worse Than the Concentration Camp'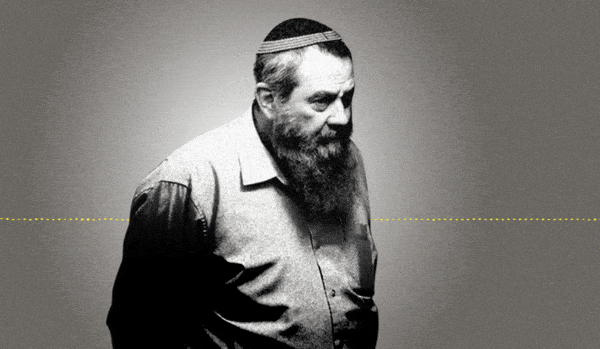 Jewish Law Above All: Recordings Reveal Far-right MK's Plan to Turn Israel Into Theocracy
Why I'm Turning My Back on My Jewish Identity
Down and Out: Why These New Immigrants Ended Up Leaving Israel
The Reality Behind 'The White Lotus' Sex Work Fantasy
Why Is Converting to Judaism So Hard?