Waste Not, Strike Iran Not
There's no question that the Israel Defense Forces' budget is overstuffed and could use a good trimming. But when it comes to its ability to ward off an Iranian attack, cutting corners appears not to be an option.
In previous dispatches, I've examined the ins and outs of the defense budget by discussing how wasteful the IDF is, and the consequences of this excess. I felt it prudent to present the basic concept: If there is room for waste, then there is room for budget cuts. Still, with all due respect to Army Radio, which plays nothing but music and traffic reports and yet is funded from government coffers, there are four major elements that gobble up the majority of the defense budget pie. These are wages, pension, equipment and training (which includes flight hours and ammunition).
The army does not do most of its squandering on equipment and arms, but nevertheless this area is the easiest to tackle when discussing budget cuts. Therefore IDF commanders are always quick to threaten that the army will be forced to stop equipping itself, a threat that sows fear and terror in the Israeli public – who often are willing to imagine wages and pension cuts, but are shocked by the idea that there would be fewer tanks or fighters.
Why is that? An experienced professional source, whose security clearance means he can't reveal his name, summed it up for me: "The wages budget is allocated to the budgets of the army's different forces, which constitute the majority of the IDF's budget. The wages' budget is different from the equipment budget since it is harder to change. For that reason, in the negotiations between the Defense Ministry and the government, the budget discussions always center on such issues that can be postponed or cut, such as arms and ammunition, spare parts, gasoline, social projects etc, while all the inflexible issues, including the cost of electricity, water, municipality taxes – and specially wages, are excluded from the discussions."
To put it more simply: It's harder to cut wages, since these involve labor agreements and layoffs, and therefore everyone prefers to deal with equipment.
The discussions surrounding equipment budgets are never truly rational. For a case in point, consider the following beautiful story.
It's by Haaretz correspondent Gili Cohen, entitled "Israel Navy gets fifth Dolphin-class submarine from Germany." That sub will be called the INS Rahav. Not long ago a fourth submarine, the INS Tanin, was transferred to Israel. The launching included the usual celebrations, including the traditional breaking of the champagne bottle. The new deal, as mentioned, stretches the submarine fleet purchased from Germany from four to five, and a deal concerning the sixth submarine has already been signed. The Dolphin is capable of remaining submerged for long periods of time. Foreign media has reported that the new submarines are capable of carrying and launching cruise missiles with nuclear warheads. One such submarine costs 500 million euros, and the German government covers the cost of a third of each submarine.
The primary objective of these acquisitions is to provide Israel with a "second strike" capability, a term borrowed from nuclear wars which have fortunately never occurred. The operative meaning is that if Israel is attacked by nuclear weapons it would have the capability to respond with a nuclear attack of its own, even if all its land-based rocket launchers have been hit. Therefore, one must ask, how many "second strike" capabilities does Israel need? Is six the golden number? Couldn't we do with five and save half a million euros? Couldn't one Dolphin submarine do the job? Or could we possible need seven? Or 17?
How does one determine the necessary number of nuclear submarines? When you get down to it, it's just a matter of priorities. Which is more important: that INS Tanin should have the INS Rahav, and maybe even their future sister submarine (INS Shark?), or that budget cuts could shift 730 million euros from the equipment budget (assuming that we won't be gifted the German funding for other purposes), and do other things that strengthen Israel's security? Or is the best option to simply slash this massive sum from the defense budget?
I'm glad you asked. But at this stage I would like to present an even more advanced question by using a second report, dealing with U.S. Defense Secretary Chuck Hagel, who popped over last week for a visit. Naturally, Hagel was taken to the obligatory visit the Yad Vashem Holocaust Memorial and Museum in Jerusalem, where he left a wreath near the Eternal Flame and then talked to officials, sealing a $10 billion deal. This comes on top of another controversial deal, also worth billions, of the F-35 Lightning II stealth bombers. This time Israel purchased refueling aircrafts, the V-22 Osprey transport helicopters, that could land combat troops thousands of kilometers away, as well as advanced radar systems for fighter planes, anti-radiation missiles and other goodies. All this effort is intended to allow the IDF to stretch its long hand even further until it can grasp remote destinations such as Iran.
So here's the question: If Israel arms itself to the tune of billions of dollars so that it can have the independent capability to attack Iran, the reasoning goes that it plans to prevent Iran, at all costs, from ever getting a nuclear weapon. But if that is Israel's intention, why also invest billions in the "second strike" capability? Either you assume your enemy will obtain nuclear potential and you intend to deter him from using it, and you plan to wipe him off the face of the earth if such a calamity does happen and he does use it. But why both?
The U.S. is not interested in an Israeli strike in Iran. They explain the latest deal by strengthening Israeli deterrence power. Deterrence is an ever-changing, abstract term, but in this case it's rather simple. Either you deter your enemy from acquiring nuclear weapons (the American deal) or you deter you enemy from even thinking of using it (The German deal). But if one invests dozens of billions of dollars and euros to gain double deterrence, it can only be explained in one of the following ways:
Either you're very rich, you're very wasteful, you're extremely stupid, someone isn't supervising your actions as he should, you've lost your capability of supervising yourself, or you're just simply bonkers. Since Israel isn't very rich, and even suffers from a deficit and under-funding of many areas, it seems that all the other answers are probably correct.
One more question:
The Arrow Missile project, which has already cost billions, is intended to intercept long-range strategic missiles. Now that Hagel is in and the Dolphin deal is sealed, and given that both are (in essence) designed to achieve the same (by deterring anybody considering a long-range attack), perhaps our leaders might re-think the feasibility of the enormously costly Arrow project.
Click the alert icon to follow topics:
ICYMI
Ken Burns' Brilliant 'The U.S. and the Holocaust' Has Only One Problem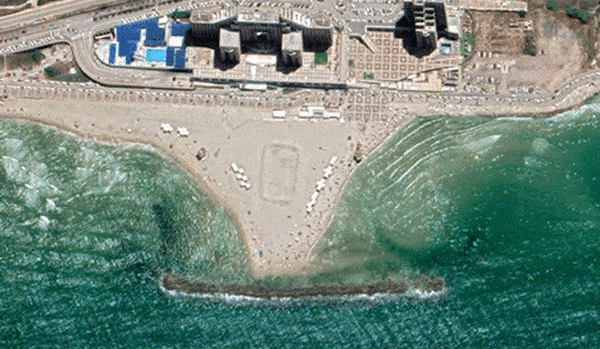 Facing Rapid Rise in Sea Levels, Israel Could Lose Large Parts of Its Coastline by 2050
Lapid to Haaretz: 'I Have Learned to Respect the Left'
The Mossad's Fateful 48 Hours Before the Yom Kippur War
As Israel Reins in Its Cyberarms Industry, an Ex-intel Officer Is Building a New Empire
How the Queen's Death Changes British Jewry's Most Distinctive Prayer