Jewish Critics Who Betray the Struggle Against anti-Semitism
When left-wing Israeli and American Jewish commentators accuse British Jews of engineering anti-Semitic controversies for the benefit of the pro-Israel 'machine', their cynicism and hypocrisy knows no bounds.
Two recent high-profile U.K. controversies, both at the time of Holocaust Memorial Day, have caused alarm in both Israel and America. But not in the usual fashion.
The first controversy involved David Ward, a Liberal Democrat Member of Parliament, using the signing of a Holocaust commemoration book in the House of Commons to make crass remarks about "the Jews", the Holocaust and Israel's "atrocities". The second concerned a Sunday Times cartoon that depicted Benjamin Netanyahu building a wall with Palestinian blood and bodies.
Primarily, these controversies had anti-Israel motivations, but their content and timing left many British Jews feeling as if they had received an anti-Semitic kick in the guts. U.K. Jewish representative bodies, including my own Community Security Trust , reacted accordingly. We explained that we, and many of those whom we represent, had been left upset and outraged by these events. We requested apologies. Within three days, the Sunday Times readily accepted that it had behaved wrongly. MP David Ward was less forthcoming and, since then, the controversy has only deepened.
It is not uncommon for Israelis and Jewish Americans to critically scrutinize Anglo-Jewish reactions to such controversies, but usually it is right-wingers making simplistic insults about faint-hearted UK Jewish leaders failing to tackle (supposedly) "anti-Semitic" British media and establishment circles. This time around, however left-wing Israelis and Jewish Americans are telling Jewish Brits to be less assertive, and their holier-than-thou hypocrisy and chutzpah is stinking out the place.
First, there was a piece by the acerbic American cartoonist, Eli Valley . This excoriated U.K. Jewish, American and Israeli establishment reactions to the Sunday Times cartoon as overblown. In Britain, we did not call the cartoonist an anti-Semite, but did say that his picture bore echoes of blood libel charges, befitting contemporary Arab anti-Israel and anti-Semitic hate propaganda. Its publication, on Holocaust Memorial Day, did not exactly help matters.
Valley attacked reactions to the cartoon as "an exploitation of Jewish historical trauma", and went so far as to use anti-Semitic and Holocaust imagery to make his point. I responded at length. I noted what U.K. groups had actually said about the cartoon (as opposed to what Valley alleged) and concluded:
Valley accuses us of deliberately and immorally abusing the history of anti-Semitism, including event he Holocaust. It is a disgraceful slur....[T]he next time Eli Valley makes sordid accusations about the abuse of anti-Semitism and Holocaust memory for political point scoring, let him start by looking in the mirror.
Fast forward a few weeks and my anger would have been better saved for a subsequent article, "The Israel lobby at its intimidating worst – in Britain", written by "ultra-liberal Zionist", Larry Derfner . Where Valley used pictures, Derfner went much further, savaging UK Jewish leadership reactions to the David Ward MP controversy. His piece was subtitled: "How the British Board of Jewish Deputies and its allies are smearing a decent critic of Israel as an anti-Semite – and the success they're having,"and went on to include the following:
… [UK] Jewish machers have been smearing a member of Parliament as an anti-Semite with the sort of cynicism and relentlessness that could make their American counterparts envious. Chuck Hagel, meet David Ward.
…they [the UK Jewish machers] immediately seized on Ward's use of the term 'the Jews' to accuse him of being an anti-Semite…what he [David Ward MP] told the Guardian about the 'machine' that intimidates British public figures from criticizing Israel has obviously been proven true.
… it happens in the United States, in France, in Britain – the established Jewish defense organizations take a nationalistic view of Israel, and have few if any qualms about exploiting the suffering of Jews in the past as a shield for the suffering Israel inflicts on the Palestinians … By defending Israel's subjugation of the Palestinians, especially by conscripting the Six Million to do it, they betray Jewish history. It is MP David Ward, in this episode, who honors it."
In fact, British Jewish organizations did none of the above.
Crucially, we did not "immediately" call Ward an anti-Semite, the claim which was the basis for Derfner's attack. Calling someone an anti-Semite is a point of political and legal no-return and we knew that Ward had visited Auschwitz in his own personal time. So, words such as "outrage" and "shock" were used – not "anti-Semite", not "Jew-hater".
We expressed our own thoughts and those of many British Jews. Many other UK media and political commentators echoed our position. Does this make all of them (mainly non-Jews) also part of some kind of anti-Semitism-betraying-pro-Israel "machine", as Derfner alleges?
What, then, did David Ward MP actually say? Here it is, you decide if British Jews have the right (or, indeed, the moral obligation) to be shocked and outraged:
Having visited Auschwitz twice – once with my family and once with local schools – I am saddened that the Jews, who suffered unbelievable levels of persecution during the Holocaust, could within a few years of liberation from the death camps be inflicting atrocities on Palestinians in the new State of Israel and continue to do so on a daily basis in the West Bank and Gaza.
Derfner's +972 Magazine article gives this exact quote. Without a blush, Derfner describes Ward as "a decent critic of Israel" and declares that the Jews-Holocaust-Israel-Palestine construct "contains not a nanogram of anti-Semitism". To sustain this argument, Derfner states that by "the Jews", Ward only meant Israeli Jews, as if this tighter paraphrase would magically deny British Jews the right to be upset by such an immoral debasement of Holocaust commemoration.
But why shouldn't British Jews express outrage, shock, or whatever, at the abuse of Holocaust memory? We are shocked and outraged, end of story. Nobody called the Israeli Embassy or Likud HQ for instructions. This time around, the Holocaust controversy was in an Israel context. I recall previous arguments over Holocaust imagery in animal welfare, abortion, Black slavery and football contexts – were we working on behalf of furriers, abortionists, slave traders and bad footballers when we expressed shock and outrage on those occasions?
I hate to invite attack from both ends of the political spectrum, but surely, if anything, British Jewish bodies should be facing criticism for not having called Ward an anti-Semite, with no equivocation and no qualifying context. (Instead, the closest we have come, after over four weeks of intensifying twists and turns, is an exasperated reference to "what amounts to anti-Semitism".) After all, if someone says "the Jews", doesn't that mean "the Jews"?
Ward's initial defense was that in his own mind he did not mean all Jews. Personally, I believed him (as does Derfner). Nevertheless, it is still facile for Derfner to somehow claim that this is only of relevance to Israelis and not for Jews per se. As British novelist, Howard Jacobson famously put it:
"The Holocaust becomes an educational experience from which Jews were ethically obliged to graduate summa cum laude, Israel being the proof that they didn't."
It is bad enough to be accused of maliciously exploiting anti-Semitism, but Derner's add-on – "By defending Israel's subjugation of the Palestinians, especially by conscripting the Six Million to do it adding" is far more sordid. Anybody can see that it was Ward who dragged "the Six Million" into this, not us, by making the Holocaust-Israel-Palestine construct in the first place; and it is Derfner who now interprets this Holocaust controversy for his own political purposes regarding Israel.
To cut to the heart of the hypocrisy and chutzpah that underpins both Derfner's article and the wider currents that it reflects, we must note that he found space in this article to say that the 1947-48 war "was initiated, even if understandably, by the Palestinians". So, we need only ask why Derfner did not similarly say that British Jews and their representative bodies were "understandably" offended by Ward's actions; why some of our constituents "understandably" called it anti-Semitic; or have "understandably" felt it to be anti-Semitic.
Seldom shy to express empathy with Palestinians, Arabs or Muslims, and sometimes even with terrorists, why do such Jewish commentators fail to empathize with their own kind? It is a troubling and worsening phenomenon that has long been de rigeur in proper Jewish anti-Zionist circles, amongst those who would contemptuously deride the notion that any "Zionist" can be "ultra-liberal".
Depressingly, their mental and political framework reflects a staple of contemporary discussion on anti-Semitism. This is the allegation that Diaspora Jewish leadership bodies cynically abuse the charge of anti-Semitism in order to protect Israel, rather than because they actually give a damn about the morale and well-being of those local Jewish communities that they are trying their best to represent.
Further idiocy occurs towards the end of Derfner's screed, where he states "the memory of the times when Jews were weak - which we aren't now, not in Israel or the Diaspora – is their [Jewish groups'] best weapon." The italics are as Derfner used them, but he is making a grave category error by conflating the claimed comfort of Israeli and American Jews with that of Jews elsewhere (such as in Malmo, Brussels, Budapest, Athens, Istanbul, Caracas or Buenos Aires).
In Britain, the situation is less severe than in much of mainland Europe, but we are pretty much in the same ballpark. In most countries, anti-Semitic race hate attack levels have significantly increased since the year 2000 and Jews appear increasingly concerned as to what the future may hold.
Legal pressures against circumcision and shechita are mounting, infiltrating the mainstream. Deeply anti-Semitic political parties have real power in Hungary and Greece. In Toulouse, the terrorist wanted to "avenge Palestinian children", but he did so by attacking a Jewish school, rather than an Israeli building. Afterwards, antisemitic hate crimes soared. Visit Tel Aviv (or even London) and you will hear more French being spoken than ever before.
On the specific matter of Holocaust remembrance, Howard Jacobson's warning about Jews being compelled by others to learn ordained lessons rings louder each year.
What more needs to happen to Europe's Jews before the Derfners of this world realise that our local Jewish representative bodies sincerely regard all such issues as Jewish – not Zionist or Israeli?
And yet, instead of receiving empathy (or even sympathetic requests to assist), hard-pressed Diaspora Jewish bodies are accused of faking anti-Semitism in order to tighten some mythical stranglehold over their local politicians and media: all, of course, in supposed subservience to Israel's needs. It is a false and self-defeating narrative that only serves to betray the very people and principles that it claims to uphold.
Mark Gardner is Director of Communications at Community Security Trust, a charity that provides security for Britain's Jewish communities. He writes regularly at CST Blog http://blog.thecst.org.uk/.
Click the alert icon to follow topics:
ICYMI
Ken Burns' Brilliant 'The U.S. and the Holocaust' Has Only One Problem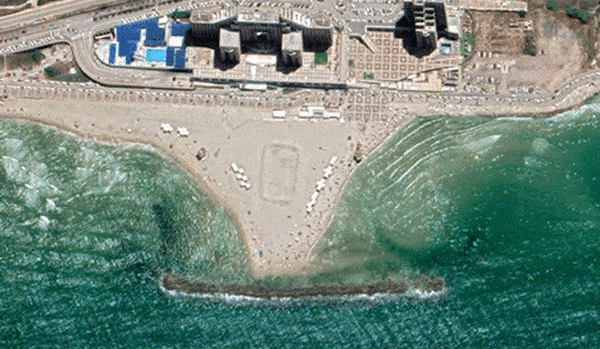 Facing Rapid Rise in Sea Levels, Israel Could Lose Large Parts of Its Coastline by 2050
As Israel Reins in Its Cyberarms Industry, an Ex-intel Officer Is Building a New Empire
How the Queen's Death Changes British Jewry's Most Distinctive Prayer
Chile Community Leaders 'Horrified' by Treatment of Israeli Envoy
Over 120 Countries, but Never Israel: Queen Elizabeth II's Unofficial Boycott