Why Israeli Leftists Must See 'Lincoln'
The Radical Republicans' purist disdain for compromise in Lincoln's time is shared by today's left in Israel. They might sleep well at night, but by refusing to engage in realpolitik, what world will they wake up to in the morning?
There are a number of reasons to see Steven Spielberg's new film "Lincoln." A suspenseful plot is not one of them. There are no lovers that walk off into the sunset and the gun that doesn't appear in the first act also doesn't appear at the end either. So without spoiling the plot, I will say that the main reason to see this less-than-thrilling film is the level of political maturity it conveys.
The story centers on the efforts of President Abraham Lincoln and his aides to pass the 13th Amendment to the U.S. Constitution which outlawed slavery and enforced abolition. On the road to ratification, Lincoln needed a two-thirds majority in each House of Congress. At the start of the film, most of Lincoln's Republican Party colleagues have already been brought into line, since the amendment was part of the party's platform in the most recent election. But Lincoln still needs to convince a few members of the opposition to cross the aisle and support his policy.
The film suggests that Lincoln was under pressure to pass the amendment before the end of the Civil War. His concern was that with the postwar reintegration of the southern states, ratification would become more complicated, a take on events that some American historians suggest is indeed supported by the historical reality of the time.
The political situation, which echoes more than a few other historical junctures, required Lincoln to do some things that, to put it mildly, could be considered questionable. For example, he dragged his heals on ceasefire negotiations and, although he may not have paid bribes to co-opt those hesitant to support the amendment, he didn't shy away from offering plum jobs to opponents willing to come over to his side. At this point, Israel's Movement for Quality Government would have already opened a file on the guy on the grounds of public interest if not of criminal wrongdoing. But whether from his moral commitment or sheer political tenacity, Lincoln refused to apologize for his tactics.
I grew up with the 'Mitsubishi scandal' of Alex Goldfarb, a Knesset member for the right-wing Tzomet party. In 1995, Goldfarb sold his vote to Yitzhak Rabin and voted in favor of the second Oslo Accords – to cries of condemnation from the right – in exchange for a deputy ministerial position and the aforementioned car, a status symbol in the Israel of the time. There is a fascinating lesson in political priorities here. On one hand, his ideology was bought. On the other, it was a worthy cause.
What do we really want from our leaders? Purists with clean hands who play by the rules of the game no matter what, or those with a strong vision who do what it takes to achieve what they entered politics to achieve in the first place?
Something in the clarity of Lincoln's intentions allows his irregular actions to be seen in a different light. Historical perspective also helps. Who cares about a few plum jobs on the margins of history compared to the abolition of slavery? Maybe it doesn't sound nice, but the results speak for themselves: By the end of the film the answer to the question of what is preferable – a politician who gets a little dirty along the way for the right cause or a clean one with an immoral agenda – is clearer than ever.
A far more important lesson comes in the character of Thaddeus Stevens (played by Tommy Lee Jones), one of the most prominent leaders of the Radical Republicans, a passionate faction in Lincoln's own party that advocated for a more aggressive amendment that would not just abolish slavery but give full equality to blacks, including the right to vote. That the impressive opposition to Lincoln came from a fringe grouping within his own Republican party was no small surprise to me, as an Israeli without the necessary grounding in the historical slogans of American politics.
The Radical Republicans as a faction refused to be placated by just passing the 13th Amendment abolishing slavery, a constitutional change they saw as an inadequate compromise. Stevens' dilemma was whether to vote for Lincoln's milder amendment or go for broke and stick to what he really thought was right. Should he maintain his allegiance to his ultra-ethical principles or should he cut corners in order to advance a step in the right direction? At the moment of truth, when Stevens is about to cast his vote, his Radical Republican colleagues yell that he is about to betray everything he has stood for over his entire lifetime. Yet Stevens, as portrayed by Jones, maintains a dispassionate visage and shouts his "Aye" in favor of the 13th Amendment.
This moment exemplified for me the sense of impotence in absolute justice that I have carried around with me for the past several years. I see it in my friends: Those who didn't vote for the Labor Party because its diplomatic message was blurred; those who refused to vote for Meretz because Sephardic Jews were not represented there; those who didn't vote Hadash because women were not placed high enough on the slate. Surely they would not vote for Yair Lapid's Yesh Atid either because he's too handsome, or Tzipi Livni because she makes them weary.
And they're entirely right. Their criticism of these parties and politicians is anchored in reality and is very convincing. Their wonderful purism must certainly help them sleep at night, knowing they didn't compromise on their principles. But the real question is – what world will they wake up to in the morning?
It seems as if the Israeli left prefers to congratulate itself on its principles rather than influence the political agenda, as if governing were some kind of dirty job that they, with their delicate hands, wouldn't permit themselves to do. That was true for leftist voters during the election campaign, and maybe it's also true today during coalition negotiations where, for example, some parties are threatening to play for broke over anything less than recruiting every last ultra-Orthodox man to the army.
So many on the left have been sucked into this moral maelstrom in which the surest way to maintain your position is by simply taking another step to the left. To be more just. While running around in such eloquent circles, with their overwhelming pathos, it becomes almost impossible to speak in terms of realpolitik. Going about with a practical agenda in such circles is just about as sexy as practical underwear.
But the passage of the 13th Amendment, with all its limitations and compromises, is like a slap in the face to the purists. Ultimately Stevens and his colleagues proved that the initial dilution of their principles did not compromise the wider mission. Then came the 14th Amendment assuring civil rights and the 15th and the right to vote, and ultimately Martin Luther King and Barack Obama.
The purists could argue that their avant-garde voice paved the way for those who came after them, and, without them, Lincoln's successors would not have made the constitutional breakthroughs of their own day. And that's a good argument, but it seems that people need to be reminded that in politics, as in good psychological therapy, you have to trust the process. You have to set clear goals to which you direct your efforts. But then you need to open the map and look for any path that leads in that general direction, even if it only leads to a way station rather than the Hollywood happy ending that you were hoping for.
Vered Kellner has worked as a journalist in Israel for 17 years. She recently moved with her family from Tel Aviv to New York.
Click the alert icon to follow topics:
ICYMI
Ken Burns' Brilliant 'The U.S. and the Holocaust' Has Only One Problem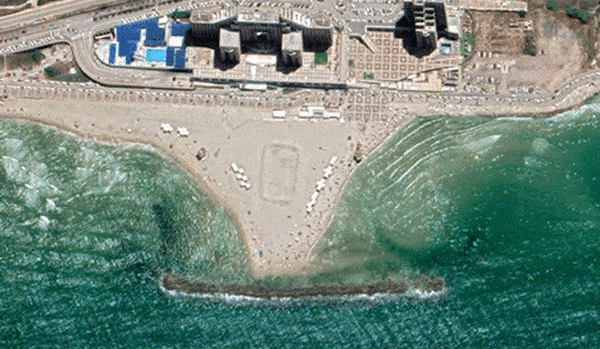 Facing Rapid Rise in Sea Levels, Israel Could Lose Large Parts of Its Coastline by 2050
Lapid to Haaretz: 'I Have Learned to Respect the Left'
The Mossad's Fateful 48 Hours Before the Yom Kippur War
As Israel Reins in Its Cyberarms Industry, an Ex-intel Officer Is Building a New Empire
How the Queen's Death Changes British Jewry's Most Distinctive Prayer