Longings and Disappointments: A Voter in Exile in New York
As a weary Israeli whose shoulders are stiff from 20-plus years of voting eligibility and the intolerable responsibility of its implications, this year I am having a respite. But I can't escape all Israelis' feelings of helplessness about the political situation, our compromises of conscience and the grave price we will all be paying for the election's likely outcome.
The first election in the history of the State of Israel was held on January 25th, 1949. I know that because the diary of my great-uncle Moshe Alpert has been circulating around my family. In it he described, with great emotion, that red-letter day when he, his wife and my grandfather, his brother, set out from their home at 5:35 A.M. for the polling station on Ethiopia Street in central Jerusalem. "After drinking coffee we put on our Sabbath best in honor of this great and holy day. For this is the day which the Lord hath made; we will rejoice and be glad in it," he wrote at the end of the day in his diary, adding, "For after two thousand or more years in exile, one could say from the six days of creation until today, we did not come to see a day such as this, when we would hold an election for a Jewish state, and blessed is [God] who has granted us life, sustained us and brought us to this day ... and the whole way I walked as if on Simchat Torah during the procession with the Torah scroll, because my Israeli identity card was in my hand. My joy and happiness knew no bounds."
He goes on to describe, with his characteristic meticulousness, how he and his family arrived at the polling station only to discover that the voting officials had not yet arrived. And how the chairman of the election board was late, and yet dared to write in his register that the first voter arrived at 6 A.M. ("I arrived at 5:55," Alpert noted in his diary.) He next described the voting process itself: "I went into the next room, where all the ballot slips of all the parties were laid out, and with shaking hands and with a feeling of sanctity I took one slip with the letter Bet, the United Religious Front, and I placed it inside the envelope that I received from the chairman's hand. And I entered the polling room again and I showed everyone that I was holding just one envelope. And the most sacred moment of my life arrived, the moment that neither my father nor my grandfather lived to see. Only I, in my era and in my lifetime, was granted this holy and pure moment. Happy am I and happy is my lot. I recited the Shehechiyanu prayer and placed the envelope into the ballot box."
This week, as is my ritual before every election, I read this text again, and despite knowing what awaited me I found myself once again choked with emotion. I thought that this time it would just wash over me, because - after all - I should be fully immune by now. No blue-and-white flags, no "Jerusalem of Gold" in two-part harmony, and not even the fuzzy recording of David Ben-Gurion reading the Declaration of Independence, can play on the loose strings of my national harp. But for some reason those words, so full of the joy of citizenship, flood me with longing. Perhaps like the longing of a couple whose marriage has collapsed under the burden of disappointment, the mistakes and the bitterness, a couple who then chance upon their honeymoon photo album: How young, beautiful and full of potential we were once. How excited we were, and justifiably, about our future together. A young couple, like Moshe Alpert and the State of Israel in 1949.
Since then 64 years have gone by, and my voting notice must be making the rounds of mailboxes in Tel Aviv, searching for me in vain. This year I am in New York, and it will be the first time since I became eligible to vote, in 1988, that I have no way to exercise this right. Some people tell me: It's nonsense, in any event one single vote is meaningless. Your lost vote is not what would have made the difference. But I know that that's not true. No one can take away the majesty, however scarred it may be, of that brief flash of optimism that envelops me the moment my fingers select the right slip, verifying I have picked up only one, and dispatch it to be counted on the way to a better future.
So why aren't I moving mountains in order to come to Israel for the election in order to enjoy what the generations that came before me could only dream about? I suppose the answer has to do with the current state of Israeli politics, with the public's sense of helplessness, that nothing can save Israel from itself and with the purist voting culture that is increasingly taking hold in Israel, of which I am a victim just as much as my resident Israeli friends are.
After watching the overwhelmingly two-party American election, from the side, Israel's elections look even more peculiar. Here, in the United States, people choose a party which is sketched out in broad outlines. In myriad-party Israel the optical resolution of each political grouping is calibrated so high that each voter expects to lend their support to a party that is tailor-made to their measurements. And as anyone who has ever tried to buy an haute couture garment knows, once we've passed on mass production in favor of custom fitting, we want results. We want a party that will truly, but truly, represent us. Down to the very last pampered dart and cuff of our perspective.
Of course, you can argue that this is very childish. Go look for a party that, on the one hand, expresses your specific economic outlook and, on the other hand, does not ignore your complex position on the Palestinian issue. A party in which women, Mizrachim and Arabs are represented in fair numbers. And don't forget its positions on the separation of religion and state. And on the recognition of conversions to Judaism. Not to mention where education is ranked in its priorities. And what about its attitude to the judicial system? And how outraged is it about the Haredim. Then there's the party's chances of getting into the Knesset in the first place. After all, I don't want to wake up on the morning after the election again to discover that the fact that I am surrounded by people who voted for the same party as I did says more about me than it does about the Israeli electorate as a whole. That would be a really unpleasant way to learn how practically impossible it is to find a party that will both exceed the minimum threshold of votes needed to get into the Knesset, and at the same time not induce a hideous allergic reaction in my conscience.
So, as I watch my friends on Facebook wrestling over the political range from Habayit Hayehudi to Balad, groaning under the weight of the compromises they are forced to make, I am glad to be outside for a brief moment. I can afford to kibbitz from the bench, to be shocked and horrified over the landmines being laid in Habayit Hayehudi's own territory. To tsk-tsk over the lack of Mizrachi candidates on Meretz's ticket. To jeer at Yair Lapid's suck-up populism. And to complain about Shelly Yacimovich's evasive responses.
It's very comfortable not to vote. As a weary Israeli whose shoulders are stiff from 20-plus years of voting eligibility and the intolerable responsibility of its implications, I deserve a vacation. A short respite from all that excess weight of life in the Middle East. It's just a pity that I won't be able to wake up on the morning after, to read with a sleepy remoteness the outcome of the Israeli election and to scroll past, to the culture supplement, as if I and my family were not amongst those who will be paying the price of the outcome.
Vered Kellner has worked as a journalist in Israel for 17 years. She recently moved with her family from Tel Aviv to New York.
Moshe Alpert's The Diary of a Muchtar in Jerusalem 1938-1952 (Hebrew), edited by Prof. Pinhas Alpert and Dr. Dotan Goren, will be published by Bar-Ilan University Publications later this year.
Click the alert icon to follow topics:
ICYMI
Ken Burns' Brilliant 'The U.S. and the Holocaust' Has Only One Problem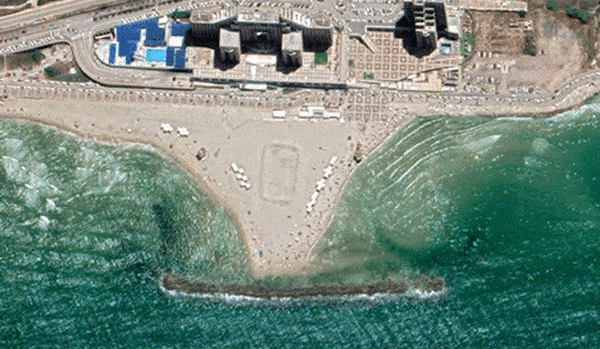 Facing Rapid Rise in Sea Levels, Israel Could Lose Large Parts of Its Coastline by 2050
As Israel Reins in Its Cyberarms Industry, an Ex-intel Officer Is Building a New Empire
How the Queen's Death Changes British Jewry's Most Distinctive Prayer
Chile Community Leaders 'Horrified' by Treatment of Israeli Envoy
Over 120 Countries, but Never Israel: Queen Elizabeth II's Unofficial Boycott