Dying for Education in the Swat Valley
Qanta Ahmed reflects on her visit this spring to the Swat valley, home to Malala Yousafzai, shot in the head by the Taliban for her pro-schooling campaign, where she found a humbling depth of commitment to education and a surprisingly positive role for the much-vilified Pakistani military.
I first traveled to the Swat valley, home of Pakistani schoolgirl Malala Yousafzai, the victim of a Taliban assassination attempt, when I was a girl of seven, with my Pakistani father. I recently returned there this spring under the protection of Pakistan's Rangers in the Northwest Frontier Corps. The valley was just as beautiful as my vivid childhood memories had remembered, reminiscent of the Scottish Highlands; I immediately understood the stories of Churchill's entrancement by the area. Only later I discovered that my paternal grandmother had been born in a village three hours from here. These were my people. I was theirs.
But the Swat valley of today is known better for its violence and intimidation rather than its landscapes. The region has known conflict for years, suffering under assaults both from the Pakistani Taliban and from the undeclared 'Drone War', sanctioned by Pakistan and executed by the United States. Malala Yousafzai, only fourteen years old, remains comatose, with the Taliban having claimed responsibility, stating that they were "forced" into action by what they considered Malala's advocacy of secular Western ideals.
Malala has been recognized nationally in Pakistan and internationally in her struggle for the right of all girls in the Swat valley to get an education. She was only 11 when she began defying the Taliban to go to school despite their ban on girls' education. Her courage garnered attention from the BBC which invited her to blog about her school for the BBC Urdu Service, where she published a diary under the pen name of Gul Makai, often writing of her fears when traveling to school under Taliban threats.
The Taliban's own statements demonstrate in full view their ignorance of Islam's command for all Muslims to seek knowledge – girls included. Who would have thought that the 'brave' fighters of the Taliban could be so intimidated by literate girls that they would specially dispatch gunmen to shoot them in the bus on their way home from school?
Even by the extraordinarily violent standards of Pakistan's North West Frontier, the attack on Malala signifies a new low. For years Malala has, unseen, embodied true courage. Yet she is right to fear the Taliban, for whom nothing is sacred, particularly not the life of a mere girl-child. Already the Taliban have issued grim and repeated assurances that should Malala survive, they will come back for her again. Malala's voice rings out loud as a rare and brave voice for some of the most unknown and vulnerable people in the world - Pakistan's frontier people - among whom young girls may be quite possibly the bravest.
It was in Swat to tour Sabaoon, a school near Malakand, a few miles from Mingora, where Malala was gunned down. Sabaoon was formed by a Pakistani civilian and military partnership in order to de-radicalize former child militants once inducted into Pakistan's Taliban.
As we raced at high speed on newly-paved roads through the mountainous valley surrounding Malakand, little schoolgirls, bright and cheerful in red scarves, waved at our convoy everywhere - the valley teeming with little red riding hoods racing to roll-call.
Watching these children, I turned to Captain Mehrab, the hard-of-hearing, heavy- smoking commander in charge of the six-man detail protecting me, including the lonely soldier manning the roof-mounted machine gun above.
'Why do these girls look so pleased to see you?' I asked very loudly in Urdu. "Why don't they fear you?"
"They love us because three years ago this was a Taliban-controlled area, when we fought a very bloody counter insurgency. We lost a lot of men. But, Alhumdullilah, we beat the Taliban back. This has won us the loyalty and affection of the whole community who know they are now safe because of us. Swat children know we saved them from the Taliban."
A rare smile rustled under his thick moustache.
Throughout my stay as I traveled with Pakistan's military, I was struck by their affection for the civilians they protected, for their sense of service and their universal humility. This was not the image of Pakistan's military I had expected, so often vilified as duplicitous and infected with extremism by Pakistan's own press. The American media also dehumanizes the Pakistani military, reporting on them only when soldiers are killed as 'collateral damage' in a not so 'surgical' drone strike. The Pakistani army in the Swat I found was quite the opposite - human, engaged, selfless and brave beyond measure. Pakistan's military is the unsung unseen hero even Pakistanis don't recognize.
The pride of Pakistani children in getting their education is hard to explain to Americans, where our children struggle against record drop-out rates, and a wide disparity in access to education exists despite America's extraordinary wealth. In Pakistan, both girls AND boys aspire to an education. One young boy from the Swat would show me just how much.
During my stay, I was asked to see and treat the families of the child militants being rehabilitated. From early in the morning, grandmothers, mothers, brothers and sisters, sometimes fathers, were trekking their way down from the hills and patiently waiting outside the closed gates of Sabaoon to see the 'doctor from America'. By the time I arrived by convoy to the school, over 25 people were quietly lined to see me.
I talked to my new patients in Urdu, in which I am fluent. Unfortunately for me, the patients spoke frontier Pushto. My Pathaan pharmacist came to the rescue acting as my interpreter.
Families met me en masse, each presenting their problem or their child's problem while everyone else looked on. They brought carefully gathered crumpled medical records in plastic carrier bags, papers they couldn't read but had nonetheless carefully preserved in their single-room mud-walled homes.
Towards the end of the morning, a little boy, no more than ten, peered at me shyly as he told his story. Whenever he ran to play football with his friends in the street, he explained, he had to stop, feeling a sharp stitch in his side. He showed me where, and then smiled coyly.
After taking his history, I sensed he had tendered this complaint to feel included. He had patiently listened for over an hour as his other family members listed their multitudes of symptoms and I treated each in turn. Though he had translated my Urdu for his whole family- testament to his position as now the eldest son of the family, he still wanted to be part of the visit – he wanted to be the center of the visit, he wanted to be my patient.
Realizing he was healthy, I continued to minister to him- a physical exam was just the panacea he needed (in my mind) so I continued the charade. Asking his permission, he agreed to an exam in the curtained recess of the room. A new dignity possessed the boy. His role as patient was a serious one. Coloring deeply, he pulled up his shirt and to my instructions he began to breathe slowly as I listened. Everything was, as I had guessed, very much in order.
I continued to listen to his heart, observing him unnoticed. Long lashes cast shadows on his Pathan skin, pale patches of dermatitis peppered his cheeks. A rosy hue blushed across his cheeks, his teeth - already permanent- underlined his short stature- he had the height of a seven-year-old yet the teeth of a boy much older.
As he dressed again, a lone pen fell from his pocket, as did a badge. Retrieving them for him, I examined the badge –a colorful design, without words, decorated the front, the only shock of color on his drab person.
'What is this? I asked
"Oh, this is my SCHOOL badge!" A broad smile beamed across his face- true pride- he finally looked like a child, and not the dignified man he was trying so hard to be. Carefully, he pinned it securely in place. I realized for this poor child, whose older brother was a convicted militant who had operated with the Taliban and was now beginning a long de-radicalization process, his entire uniform, and his every hope for a future different to that of his brother's, was contained in this battered plastic pin.
His school badge gave him a sense of belonging, a sense of pride, and a sense most importantly of new possibilities. Like Malala, this little boy saw his only hope of a future in his education and the community of his school.
Tonight while I think of Malala in the battle of her life now in my native Britain, I remember all the children of Swat and the brave Pakistani soldiers who defend and must often die for each of them. Had my father's fate been different, I might have been one of these children instead of a child growing up comfortably in England.
While the Taliban may try to target Malala once again, I take solace in the words of Pablo Neruda when I think: "They can cut all the flowers, but they cannot stop the coming of spring."
Qanta Ahmed MD is the author of In the Land of Invisible Women (2008), a Templeton-Cambridge Journalism Fellow in Science and Religion and Associate Professor of Medicine, State University of New York. Follow her on Twitter @MissDiagnosis.
The American Jewish World Service (AJWS) www.ajws.org/donate is earmarking funds in Malala Yousafzai's name to help girls like her in Pakistan and neighboring countries.
i-Care Fund America (ICF) is a Pakistan- based charity (with tax-exempt status) which focuses on education in Pakistan along with health and employment. Donations can be targeted specifically at educational projects for children in the Swat valley communities of Sanjan Nagar and Sabaoon.
ICYMI
Ken Burns' Brilliant 'The U.S. and the Holocaust' Has Only One Problem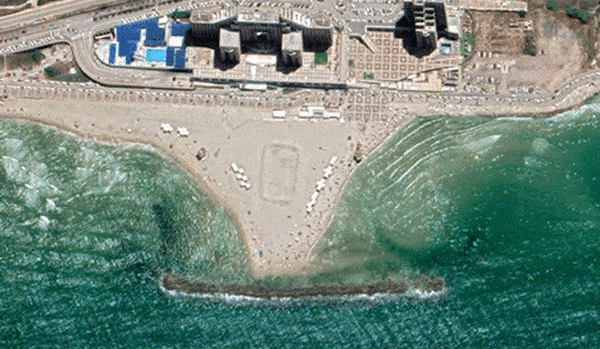 Facing Rapid Rise in Sea Levels, Israel Could Lose Large Parts of Its Coastline by 2050
As Israel Reins in Its Cyberarms Industry, an Ex-intel Officer Is Building a New Empire
How the Queen's Death Changes British Jewry's Most Distinctive Prayer
Chile Community Leaders 'Horrified' by Treatment of Israeli Envoy
Over 120 Countries, but Never Israel: Queen Elizabeth II's Unofficial Boycott