The Egypt-Israel Peace Treaty Is Dead
The 1979 fixed contract between Israel and Egypt no longer works for either side. We have a choice: either update the peace treaty, or watch the peace agreement fail.
I don't like the Egyptian-Israeli Peace treaty anymore.
No, not because I reject peace with Israel – quite the opposite. In politics as in one's personal life, we are surrounded by a dynamic and changing environment. Just as I can't support institutions such as marriage where the contract between people are decided at one point in time and can't be updated again, I can't understand the rationality for countries to have fixed contracts between them that cannot be updated decades after they were signed.
The Egypt: Israel peace deal is a model from the 1970s that has never been updated and which has become just a piece of paper which can't promote or protect peace between our countries any more. The 1979 fixed contract no longer works for either side and thus we have a choice: either update the peace treaty, or watch the peace agreement fail.
President Anwar Sadat wanted a real peace, but since his assassination in 1981, the Egyptian authorities have related to the 1979 treaty as a ceasefire deal and not as a true peace treaty. They are still dreaming of revenge for their successive losses in previous wars against Israel.
33 years after the peace treaty, Israel still doesn't exist on official Egyptian maps. When young Egyptian students study geography, they find only Palestine on their state-printed books. Egypt has not canceled a law was made before the peace treaty which criminalizes Zionism, and punishes any Egyptian Zionist by removing his citizenship. Ex-President Mubarak, who was called "a friend of Israel" by successive Israeli leaders, was in power for three decades and never tried to drop this law. Indeed, when revolutionaries invaded State Security Investigation offices in February 2011, they found a department there under the name of "Countering Zionism". But Egyptian authorities never made a clear definition of Zionism. This meant that simply calling for peace between Israel and Egypt could be considered a crime if the authorities wanted, just as the same authorities banned Jehovah's Witnesses in Egypt for their support for peace and co-existence.
The Egyptian authorities are still training young army officers to believe that Israel is their only enemy, and force young recruits to say every day that "Jews are enemies of Allah". State syndicates still refuse any kind of normalization with Israel. The state-owned media still run anti-Israel propaganda. It was an ex-military officer (not a revolutionary) who accused Israel of sending sharks to Sharm el-Sheikh in 2010 to attack tourists and destroy Egypt's tourist industry. Egyptians have to get permission from Egyptian Military Intelligence if they want to visit Israel, and the same agencies target Egyptian peace activists and call them Israeli spies, which is exactly what they did to me. That's all before mentioning how the military facilitated the attack on the Israeli Embassy in Cairo last year, and ongoing terrorist attacks across Israel's borders.
We need to remember that in the context of the 1979 treaty, the Egyptian people feel they have been deceived. They know that there were two foundations to the treaty: Returning Sinai to Egypt, and making progress in the Palestinian-Israeli peace process.
In terms of the first point: some Israeli politicians speak about reoccupying the Sinai, or giving it to the Palestinians. It's hard for Egyptians to trust someone who talks about invading your country for the third time, gets elected and participates in the Israeli government.
Regarding the second foundation: There is no progress in the peace talks with the Palestinians. Peace with Palestinians is no longer on the agenda of the Israeli government. 1979 was supposed to enable Israel to coexist with its neighbors in the Middle East, not to force Egypt into the same isolated sphere as Israel. Egyptians are not an anti-Semitic people; they are moral people who care about Palestinians who suffer because of the occupation and increasing settlement-building on their land. My people feels deceived when an Israeli leader speaks about annexing the West Bank to Israel, or about living with the conflict forever, at a time when there is a Palestinian leader who truly believes in peace and the right of Israel to exist. This wasn't our deal. It's Israel that risks the peace treaty when it ignores Palestinian rights, not Egyptians when they are pro-Palestinian.
Israel may be a democracy, but as in Egypt, there is a major gap between the rhetoric of politicians and the views of normal citizens.
Israeli leaders don't care about building peaceful relation with Egyptian citizens. The Israeli Embassy in Egypt doesn't have a website. The website of the Israeli Academic Centre in Egypt has not been translated into Arabic.
The Israeli Embassy in Egypt acted as if their job to maintain good relations with the Egyptian dictatorship, not with the Egyptian people. They never invited peace activists to their events, only Egyptian regime officials.
Israeli leaders don't even seem to care about Egyptian violations of the peace treaty. They never complained about Egyptian security orders to arrest any Egyptian who entered the Israeli Embassy. They never complained about Egypt blocking official Israeli internet websites including those of the Israeli president, the prime minister, the ministry of foreign affairs and others. They never complained about the regime targeting Egyptian peace activists. They never complained about the arrests of normal Egyptian citizens and jailing them for long years on charges of treason because of the 'crime' of saving the phone number of an Israeli citizen on their mobile phone. And instead of complaining about Egyptian violations of the peace treaty, Israel has consistently defended human rights violations in front of the UNHRC, and has backed up the various Egyptian dictatorships, past and present, to the US government.
Maybe they don't care. Maybe they enjoy being a victim. The Egyptian Intelligence service arrested me early last year, three days after I wrote that the Netanyahu government is scaring Israelis to vote for the security agenda of right-wing parties. Maybe certain Israeli politicians want Egypt to appear to be a permanent threat to Israel in order to manipulate that public fear for their own political gain.
I understand how difficult it's to be an Israeli. I understand the difficulty of living in a part of the world which praises Hitler and considers another Holocaust against Jews is a step towards the resurrection day. I understand the difficulty of sending your kids to a school with the knowledge that this school could be bombed by a terrorist, and his people will call him a martyr.
A Jewish friend once told me, when I was criticizing Israeli foreign policy: "When my government fails to do something, I need to do it myself."
Having experienced for myself the dysfunctionality of Israeli Ministry of Foreign Affairs, I believe this is the right course of action. I believe Israelis need to stop reacting and they should decide by themselves what the right thing to do is. If Israelis had stood side-by-side with the protestors of the Arab Spring, such an attitude would have moved Israel forward to its best positioning ever in recent history.
I believe Israelis and Egyptians shouldn't wait for their leaders to make progress. I didn't wait for my government. Civil society has to push politicians, and not the opposite. Israelis have to vote for politicians based on their political agenda, not based on fears. Initiatives for a new treaty with Egypt should start from the ground up. Israelis shouldn't wait until the treaty falls, and then be forced to make react again.
Israel had a peace agreement with Egypt in 1956, and the cold peace lasted at that time for 11 years. But because it was an agreement with the Egyptian authorities and not with the Egyptian people, the agreement disintegrated in the space of a couple of weeks in 1967. The same could happen with the 1979 treaty. A piece of paper will not protect the state of peace between the two nations. 1979's treaty will fall anyway. The old treaty has failed to gain neither the buy-in of the Egyptian or Israeli governments, nor of the Egyptian and Israeli people. The real choice is between developing a new treaty now, or facing the sequences of the failure of the peace treaty at a point where neither side has any alternative to put in place.
Maikel Nabil Sand is an Egyptian activist who leads the No Compulsory Military Service Movement, having been the first conscientious objector to military service in Egypt in 2010. He is a vocal critic of Egypt's cold relations with Israel. He was imprisoned for 10 months in Egypt in 2011 for his human rights work and has been nominated for the Nobel Peace Prize. He blogs at www.maikelnabil.com
SUBSCRIBERS JOIN THE CONVERSATION FASTER
Automatic approval of subscriber comments.

NOW: 40% OFF
ICYMI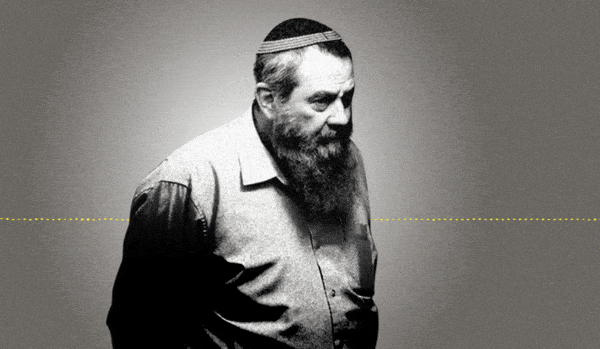 Jewish Law Above All: Recordings Reveal Far-right MK's Plan to Turn Israel Into Theocracy
Why I'm Turning My Back on My Jewish Identity
Down and Out: Why These New Immigrants Ended Up Leaving Israel
The Reality Behind 'The White Lotus' Sex Work Fantasy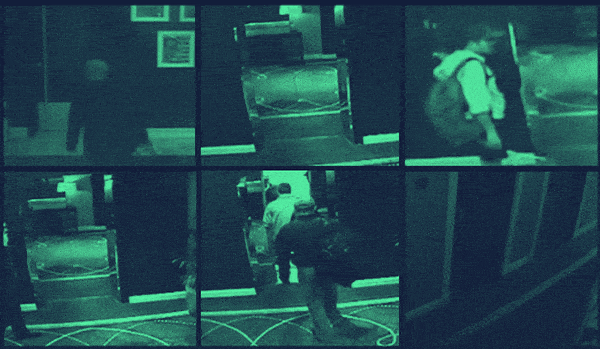 This 'Dystopian' Cyber Firm Could Have Saved Mossad Assassins From Exposure
Comeback Kid: How Netanyahu Took Back Power After 18 Months in Exile