'How Can You Even Compare Erdogan and Netanyahu?'
Just like Israel, Turkey and Italy have experienced turbulent times. Anshel Pfeffer took a two-week journey that highlighted the differences, but also similarities, between the three democracies - and returned optimistic.
Pro-Erdogan supporters gather at Taksim square in Istanbul to support the government on July 16, 2016.
Credit: AFP PHOTO / BULENT KILIC
On the night of July 15, the newsroom at CNN Turk in Istanbul was the ground zero of the failed military coup against President Recep Tayyip Erdogan. As the bridges on the Bosphorus were taken by groups of rebelling soldiers, reporters rushed to the studio. They broadcast the first message from Erdogan, talking over a correspondent's iPhone from his holiday resort, calling on his supporters to take to the streets.
At 3 A.M., a helicopter landed in the CNN parking lot and soldiers stormed inside. The journalists tried to block them, and for an hour an empty studio was seen on millions of screens, with the din of the battle in the background. The soldiers lost and service resumed, with reports that Erdogan had evaded an attack on his hotel in Marmaris and had landed safely back in Istanbul.
Today, the signs of battle have disappeared from the building. But the memory is still fresh.
"Our channel had an easier time after the coup. The government sees us as standing by their side," admits Ferhat Boratav, CNN Turk's editor-in-chief. Over 170 journalists have been arrested in Turkey since the coup, but none are from the network.
Just a cursory glance around the newsroom, with its fashionably dressed female staffers without head coverings, makes it clear they're not typical supporters of Erdogan's Justice and Development Party (AKP). Perhaps some of them regret standing by his side on the night of the coup?
"A journalist's instinct is to continue reporting. It's not a political calculation," says Boratav. "You can't just press a button and switch off who you are and go home." Like his colleagues, he rushed to the studio that Friday night, noting, "We were here for democracy as we understand it."
Fifty percent of CNN Turk is owned by Time Warner and the other half by Dogan Holdings, which, like all other Turkish companies, needs to stay in the government's good books. In the summer of 2013, during the Gezi Park demonstrations against Erdogan, it was accused of underplaying the protests. Boratav admits restrictions on operating in Erdogan's Turkey.
"We are going toward 'pure democracy,' where the government's authority is derived only from the election results. Issues like civil rights and the rule of law become secondary in the political game," he says. "Power is based on the will of the people, who elect a leader who believes he can win every election." In a pure democracy, a critical media becomes a nuisance.
"What we used to call democracy was defended by secular-minded political forces – the army and the legal system," says Boratav. "Now we have a new definition of democracy."
Erdogan served as prime minister for 11 years, from 2003. Now he is president with enhanced powers. His dominance and near-automatic election victories seem almost natural to most Turks. In the restricted space left for the media, Boratav believes its role "is to share human stories that explain why people vote for Erdogan."
Israel's Erdogan?
I arrived in Istanbul in November, to try to examine what has become almost a cliché in recent years in Israel: Prime Minister Benjamin Netanyahu is our own Erdogan.
The simple answer is no. Israeli journalists aren't sent to prison and the Israel Defense Forces has never carried out a coup. Thousands of Netanyahu's opponents have not been purged from the police, legal and education systems. Yet it's impossible to ignore the resemblances. Besides, Israel's democracy only exists within the pre-1967 borders. When it comes to the Palestinians in the West Bank, it's another matter entirely; very reminiscent of Turkey and its Kurdish minority.
Boratav, who reported from Israel in the past, believes the countries are similar. "The daily situation in Israel and Turkey is warped by conflict, religious extremists and the central role played by the army," he says. And both countries have leaders who believe in their divine right to rule as serial electoral victors.
Prof. Soli Ozel, an expert on international relations and political science, knows Israel well. A member of Istanbul's Jewish community, he has been a guest lecturer at the Hebrew University of Jerusalem. Over beer at a small Greek café in Istanbul's Cihangir neighborhood, he expounds on his bleak theory of Israel and Turkey. "Both have a chip on their shoulder. In both countries, the founding political parties have lost their power and it turns out that their secular image was a farce," he declares.
Ozel believes Turkey is the leader in the "illiberal democracy" trend sweeping the world – from Hungary and Poland in Europe, to India and Thailand in the Far East. He is convinced that Israel is also well on its way.
But I'm not convinced. The tension between religion and democracy, the importance of the military and the way conflict with the Palestinians has corrupted Israeli democracy is very reminiscent of how Turkey's war against the Kurds was an excuse for authoritarianism. But at least within the Green Line Israel is far freer.
The biggest change
I was last in Istanbul in July, 24 hours after the coup's outbreak and shortly after its failure became clear. As the purges began, liberal friends were trying to reassure themselves it was just a passing phase; that only those belonging to the Gulenist movement, accused of orchestrating the coup, would be arrested.
Returning five months later, as winter began, the nationalist fervor whipped up after the coup had died down. The nightly rallies in support of Erdogan had ended and the city was no longer festooned with flags. There were more police and riot-dispersal vehicles around and the mass firings and arrests were still ongoing.
The biggest change, though, was in the people. Nearly everyone I met admitted they were afraid to express their views openly.
Just like in Israel, where "the Tel Aviv bubble" has become a catchphrase, there are similar bubbles in Turkey. "There are journalists who see Turkey only through two windows – Istanbul and Ankara," says Boratav. "We have a saying that it's not winter in Turkey until it snows in Istanbul."
The "white Turks" living in Istanbul's wealthier neighborhoods on the European side of the Bosphorus believe in liberal democracy. Erdogan's supporters in the sprawling working-class areas of the eastern, Asian side prefer his "pure democracy." In the Kurdish neighborhoods overlooking the city, where police patrol in armored vehicles, they don't think there's such a thing as Turkish democracy to begin with.
'The red lines have moved'
I meet Asli Aydintasbas inside the bubble, in a fashionable restaurant between the couture shops in Bebek and the marina on the Bosphorus. She recently wrote a piece in The Washington Post on how the political situation is affecting her thyroid.
"How can you even compare Erdogan and Netanyahu?" she asks, sounding insulted. Since the coup, she says, "the red lines have moved." Kadri Gursel is a columnist who called upon his readers to protest against the smoker-phobic Erdogan by lighting up cigarettes. He was arrested last October on terrorism charges for "sending subliminal messages" to the coup plotters. He is now in prison with 10 other colleagues from Cumhurriyet newspaper, including its editor-in-chief and CEO.
Aydintasbas is still free, but a television network on which she regularly appeared and a newspaper that carried her columns have disassociated themselves from her. "Do they do things like that in Israel?" she challenges me.
She's right, of course – Israeli journalists don't get arrested wholesale. But on the day we met, an Israeli writer was sued by Netanyahu for sharing a Facebook post.
"This is how it happened with Erdogan," Aydintasbas recalls. Before he began arresting journalists, the Turkish leader used the legal system against them, starting with cartoonist Musa Kart, who he sued in 2004 for publishing a cartoon depicting him as a cat. Hundreds of defamation suits have since been issued by Erdogan's battalion of lawyers. "Don't let it happen in Israel," Aydintasbas beseeches me.
What can we do? As Netanyahu says, the prime minister also has rights. At what point will we know we've crossed the red line?
Since its foundation in 1923, the Turkish Republic has never been a full democracy. Before Erdogan came to power, the army exercised control behind the scenes and the constitution enforced a militant secularism over a largely devout Muslim majority. Erdogan actually improved democracy in some ways.
30,000 arrests
At the entrance to the parliament in Ankara, the destruction wrought by F-16s on the night of the coup has not been cleared away. As parliament members shuffle through to legislate, it reminds them that democracy endures.
Lawmaker Talip Kucukcan is the face his AKP party wants to show the world. He's a sociology professor, looks much younger than his 53 years and is a fluent English speaker with degrees from British universities. He insists journalists were not arrested for criticizing Erdogan, but on suspicion that they collaborated with the Gulenists. The same goes for his Kurdish colleagues in parliament, who have been arrested for alleged ties to the Kurdistan Workers' Party (PKK), which Turkey and other Western governments regard as a terrorist organization.
He confirms, with regret, that "100,000 have been suspended from work and 30,000 arrested. But they are just suspects; they will have their day in court. These are harsh measures, but, considering the threat, it is justified."
Court cases take time: thousands of prosecutors and judges have been arrested, too. The taint of Gulenism lingers over parliament. For a decade, AKP collaborated with the Islamic educational movement led by Fethullah Gulen, to undermine the old secular establishment. Gulen provided the trained personnel AKP lacked to lead investigations that unveiled allegations of treason against senior officers.
In recent years, with the military diminished, Gulenists focused instead on corruption within Erdogan's inner circle – and an irrevocable split opened. Today, the merest hint of involvement with Gulen is grounds for immediate arrest.
In the early years of Erdogan's rule, Turkey hoped to join the European Union. To do so, the country had to meet strict standards of democracy and civil rights. Yasar Yakis, a founding AKP member and its first foreign minister, led this process. I meet the old diplomat in his humble Ankara home. At 78, no longer politically active, he feels safe to criticize.
Coming from a secular, establishment background, he was an unlikely recruit to the Islamist party. "Many friends were angry with me," he smiles. "I joined because they were democratizers then, and very careful not to give the army and courts an excuse to disband the party. But as they remained in power, they felt safer and the Islamic roots took over."
He is critical of Erdogan for substituting AKP's conservatism for nationalism, but is in no rush to eulogize Turkish democracy. For 40 years as a professional diplomat, he says he "had to defend military coups. The process is not one way. We improved democracy and fought corruption. That hasn't been lost. In 2003, through the EU accession process, we made more reforms in 12 months than had been done in 80 years. And even before, things weren't all bad. In 1934, women were given the vote in Turkey. There are democratic and liberal foundations that won't disappear. We've never been a real democracy, but we live in the Middle East and, along with Israel, have the most democratic society in the region."
Yakis puts Erdogan's authoritarian tendency down to a "weakening of the military and justice system. There's a vacuum in Turkey and someone has to fill it." Erdogan once said, "Democracy is like a train. When it gets you to your destination, you can get off."
"I was optimistic," says Yakis. "I thought Erdogan had changed and was committed to democracy. I'm no longer sure."
Having visited Israel many times, he doesn't believe the same thing can happen there. "Israel needs a strong military and economy to survive. Netanyahu needs them as well. Even if he would like to, he can't become a dictator."
'The only real opposition'
Garo Paylan is a representative of Turkish minorities. He's an Armenian member of parliament and one of the few senior members of the People's Democratic Party (HDP) not to have been arrested for supporting the PKK. With his thick revolutionary's beard and bashful smile, Paylan seems comfortable on the western side of Istanbul. Here, in what was once regarded as the heart of secular Kemalism, he's surrounded by supporters.
"People have lost trust in the old opposition, which is now cooperating with Erdogan," says one woman who greets Paylan. "That's why we support Demirtas [HDP leader Selahattin Demirtas, currently under arrest]. HDP are the only real opposition."
"Minorities have been suffering here for a hundred years," says Paylan. "Also Sunni Muslim women who covered their hair. But there's nothing like the Kurdish issue to divide the nation. HDP grew from 5 to 13 percent in the last elections because we called for unity. Whoever gains from the status quo sees us as a threat."
Paylan hasn't much hope, especially with current global events. "Trump and Putin are legitimizing Erdogan. They don't care that people are being killed or the media shut down. They're dictators who can do business with him." He's lost faith in Europe's democratic leaders, too: "Angela Merkel only cares about refugees."
He also sees the rapprochement with Israel in the same light. "Erdogan felt isolated from Russia and the United States. So he made up with Israel to get closer to them."
The Italian model
I left Istanbul with a heavy heart. Never before had I met so many worried people in this life-loving city. Many spoke off-the-record or even preferred not to meet a foreign journalist. But I was still bothered by the comparisons to Israel. Most Turks said Israel isn't Turkey and Netanyahu isn't Erdogan. But it was hard to ignore the incitement against the opposition and media, the erosion of law enforcement and the judiciary, and even the way the IDF top brass sees itself as a remaining guardian of democratic values.
True, the IDF has never been close to grabbing power, and Israel's legal system in recent years has also sent a prime minister and president to prison. But the never-ending pressure on the IDF, the attorney general, police and Supreme Court appointments are worrying. Netanyahu, like Erdogan, is convinced no one can replace him and that the essence of democracy is his serial reelection.
I hoped Italy would improve my mood. Not long ago, it had an Erdogan-style populist as prime minister, Silvio Berlusconi. Unlike Erdogan, Berlusconi failed to beat the legal system: Prosecutors and the courts wore him down with their sex and corruption investigations. Berlusconi made two comebacks, accumulating nine years in office, but he failed to change Italy or build a legacy. At 80, he is forbidden from running for office and his center-right Forza Italia party holds only 8 percent of parliamentary seats.
Berlusconi built political dominance on his control of the media. He made his fortune in real estate before moving to broadcasting, owning three of seven nationwide television channels. As prime minister he intimidated state broadcaster Rai, nominally controlled by parliament. He forced Rai to fire journalists and take political satires off the air. In effect, he controlled 90 percent of national television programming. He achieved a hold on Italian television that Netanyahu can only dream of – yet was still vanquished
Bewildering campaign
Arriving in Rome to try and understand how Italian democracy survived Berlusconi, I found myself in the midst of a bewildering campaign. Prime Minister Matteo Renzi, who tried to push widespread reform, had called a referendum to limit the powers of the Senate to veto his legislation.
Outside Italy, Renzi is seen as Berlusconi's antithesis – a young politician from the center-left, only 41, jumping from his previous job as mayor of Florence to the premiership. The referendum was a daring gamble. He'd been leading in the polls for months, but now, a week before the referendum, he was falling behind.
On my first morning in Rome, I joined a march organized by the Five Star Movement (M5S), the populist party threatening Renzi's Democratic Party. The marchers spoke of "the dictator threatening the republic" – they didn't mean Berlusconi, but Renzi. They barely referred to the details of the referendum proposal, instead just shouting "We say NO!"
At a much larger march that day in Rome – for the International Day for the Elimination of Violence against Women – I expected to find many Renzi supporters, but I met more planning to vote no.
The reason most gave was their determination not to allow Renzi to become a dictator. Seventy-one years after the execution of Italy's last dictator, Benito Mussolini, many pragmatic and moderate Italians still fear his reincarnation.
I caught up with M5S leader and comic Beppe Grillo on his party's march. "This is a happy march," he insists. "We are happy people, passionate people." He drips contempt toward his critics and is proud that "we are a movement founded by actors and comics." His enemies are the markets and experts, the politicians and journalists; anyone "dealing with a world that no longer exists and speaks a language no one understands."
Grillo's ideology cannot be placed on a political spectrum of left and right. It is the narrative spreading from Trump's America to Brexit Britain, developments that delighted the M5S leader. It is a discourse dismissive of the mainstream media and its facts. The new English term of "post truth" has been Grillo's creed for years.
Another bubble
To try and hear other voices, I traveled north to Milan. It was easier to meet people with well-reasoned political views there, but it was another bubble of the educated and wealthy.
I met Lia Quartapelle, 34, a young Democratic Party lawmaker at the regional headquarters of the "Yes" campaign. The eloquent economist, representative of the new post-Berlusconi political generation that produced Renzi, admitted the difficulty in convincing voters the government needs more powers.
"People are against so many things. It's easier to shout 'Renzi's a dictator' – which is ridiculous, because they grew up on Berlusconi's television, in an age of deepening polarization."
Berlusconi influenced the opposition as well, she says. "We shouted at Berlusconi and demonized him. We lost. Only when we began speaking of what we were proposing could we prove we offered an alternative."
Despite the wide difference in age and policies, many Italians see similarities between Renzi and Berlusconi. Unlike the gray Italian politicians of a generation ago, both men are at ease in commercial television studios (mostly owned by Berlusconi). Renzi can explain his complex policies in folksy sound bites.
"Many people still have Berlusconi trauma," says Quartapelle. "They fear Renzi, who is smart and charismatic." But Italy has deeper problems. "People are against politics and policy. Trump was attractive to Americans because he didn't have a policy. He took a shortcut to power instead of dealing with difficult questions. Berlusconi was the same."
Quartapelle adds that governments today find it harder to deliver. "A government can't fix the climate, prevent intercontinental immigration, fight terror on its own. You need to work through international organizations, and people lose faith in a government that can't deliver by itself."
Renzi was a poster boy for the European center-left, trying to formulate a new pragmatic narrative. But he lost popularity and took a fatal risk with the referendum. Perhaps Italians are just too polarized?
Those who once opposed Berlusconi now ask themselves whether they're not in for worse. "The Italian media had a mission – to bring down Berlusconi. That wasn't a good thing; it makes journalists one-dimensional," says Maurizio Molinari, editor of liberal daily La Stampa. It sounds very much like a description of Israel's media under Netanyahu.
Looking to America
An hour's fast-train ride from Milan, I meet Molinari in La Stampa's office in Turin. Italy is "a nation of cities," each city with a very different character. Chilly, gray and orderly, Turin is about as far as you can go from Mediterranean Italy without leaving the country. For over a century its fortunes have been linked to one company: auto giant Fiat. But in order to survive, even Fiat had to spread beyond Italy, join with Chrysler, and move much of its financial activity and production abroad.
La Stampa belongs to the family as well, and its editor believes that the solution for Italy, and Europe's woes, will come from America, which he calls the West's great social laboratory.
"Representative democracy doesn't work anymore," he claims. "The moment the next generation won't enjoy the same quality of life as their parents, the social charter is broken. Globalization helped only part of society, and the working and middle classes aren't advancing. Naturally, the political establishment is blamed and there's a wave of anger – like in the 1920s and '30s."
Molinari's solution is "to find a new concept of welfare that will work for the middle class and not create hatred of immigrants. Social democracy can't supply that."
He sees the rise of Trump as an opportunity to break political and social orthodoxies. "It won't happen immediately, maybe only with the administration after Trump's. Meanwhile, it looks to many in Europe and America that autocratic leaders, like Putin, are more successful."
Molinari believes we're in a transitional period. "I'm an Italian Jew, so of course I'm optimistic," he laughs. "I believe democracy can evolve. The question is whether the solution arrives from America before we have a civil war between original citizens and immigrants. America and Britain are strong enough to hold on, but I'm worried for the weaker links in Europe, like Italy."
He believes Netanyahu is more like Renzi than Berlusconi. "Berlusconi failed because he just didn't care about the country. Only himself. He didn't have vision. Renzi is Bibi [Netanyahu] – a centralist politician who wants to control the system and change everything."
As I left La Stampa's offices, I remembered a wise Jew who lived a few streets away all his life, except for nine months spent in Auschwitz. The chemist and writer Primo Levi became the voice of the secular-Jewish conscience after the Holocaust. While supporting the original Zionist vision with the establishment of Israel, he felt "very torn" over the way Israel evolved. In 1982, he wrote a fierce column for La Stampa against the Israeli government's policies.
In an interview with La Repubblica, he called then-Prime Minister Menachem Begin "a fascist," but said he was hopeful for Israel. When asked whether Israel could become totalitarian he answered, "I don't see such a danger. Israel is a politically and democratically vibrant state."
Most Italian Jews you meet today are far more right wing than Levi, who died in 1987. He didn't live to see the rise of Berlusconi and Netanyahu. What would he say of Israel today?
'People have short memories'
"The danger to democracies today is not some comprehensive ideology that systematically denies democratic ideals," writes Jan-Werner Muller in his new book "What is Populism?" "The danger is populism – a degraded form of democracy that promises to make good on democracy's highest ideals ('Let the people rule!')."
Muller identifies Erdogan and Berlusconi as trailblazers of 21st-century populism, and cites a long list of examples from across the globe (although, interestingly, he doesn't mention Israel). Unsurprisingly, the key new populists in his book are Trump and Grillo.
"If Renzi's reforms stop, there won't be a process of continuous improvement and we'll have populism in Italy," warns Yoram Gutgeld, a member of parliament and Renzi's senior economic adviser. A Tel Aviv-born Israeli, Gutgeld arrived in Milan 30 years ago, married and became an Italian citizen. He is one of the brains behind Renzi's program of reforms. We meet in Rome two days before the referendum; he seems mildly optimistic about the outcome.
"Over the last two years we've made many reforms, but people have short memories," Gutgeld complains. "We had no choice – the referendum is necessary to continue the crucial reforms. We have no other way to pass them in parliament."
Gutgeld belittles Berlusconi: "He's ultimately moderate-right. Italy needed a leader to break the old order – the problem was Berlusconi only spoke of reform, he never did anything. Then came Renzi." Gutgeld is convinced Renzi is sincere in offering a solution for Italy's problems. "The way to fight populism is change and efficiency."
He believes Israel faces similar problems. "Israel and Italy both have large inequality, growing income gaps. If democracy doesn't deal with that, we get populism." He's more optimistic about Israel's chances: "The Israeli economy, with all its problems, is growing; Italy's economy is frozen. I don't see a danger to Israeli democracy because it's a characteristic of society and Israel has a global-orientated society, connected to the world. And it needs creativity for its economy, which is only possible in a democracy."
Two days later, Renzi lost his reform gamble. On December 4, 59 percent voted against changing the constitution; Renzi resigned an hour after the exit polls. His grand reforms are on hold and M5S is leading in the polls by a small margin.
But that doesn't necessarily mean Italy is on the path to populism. Renzi will be back. The populists may have the momentum for now, but the struggle is far from over. Renzi and Grillo are both powerful communicators, and it will be a fascinating battle of ideas, one relevant not only to Italy.
Clinging to democracy
On my last morning in Rome I walked to the Arch of Titus. It's an old Zionist cliché, but as a Jew and an Israeli, the triumphant monument to the Roman general who ended Jewish sovereignty in the land of Israel in 70 C.E. always reminds me of where we're from and, perhaps, where we're going.
On November 30, 1947, the morning after the United Nations resolution, the Jews of Rome – who only three years earlier had been in hiding from deportations to Auschwitz – gathered here to pray. Beneath the engravings of Jewish prisoners carrying the Second Temple's menorah in Titus' victory parade, Rome's Jews raised a massive middle finger to history.
Who dared dream then that two peoples reborn from the ashes of war, Jewish and Italian, would succeed in clinging to democracy for 70 years? Italians had been through papal rule, monarchism and fascism; Jews had experienced a long exile, during which their very existence depended on the will of tyrants.
Italy shook off fascism and even made it through the Berlusconi years. In Israel, a society built by immigrants from Eastern Europe and Arab lands, without any democratic experience, succeeded in building a nation where power is handed over peacefully, at the voters' whim.
Nationalist-Islamist populism has replaced secular militarism in Turkey, and the United States now has its own populist in the White House. But I returned home from Rome optimistic.
The Israeli democracy is a rare wonder that has faced greater challenges than Netanyahu. When I was about to leave Maurizio Molinari's office in Turin, he quoted Shimon Peres: "Jews are a nation of anarchists." And anarchists will never allow a dictator to rule them.
Click the alert icon to follow topics:
ICYMI
Ken Burns' Brilliant 'The U.S. and the Holocaust' Has Only One Problem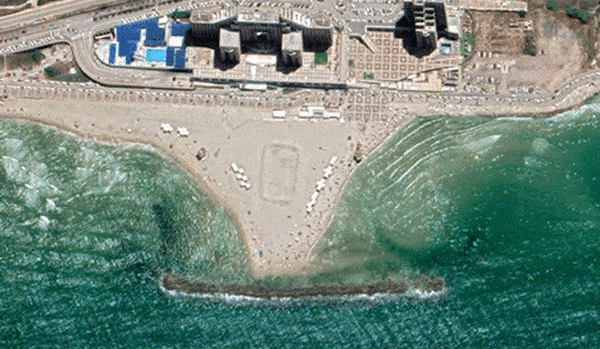 Facing Rapid Rise in Sea Levels, Israel Could Lose Large Parts of Its Coastline by 2050
As Israel Reins in Its Cyberarms Industry, an Ex-intel Officer Is Building a New Empire
How the Queen's Death Changes British Jewry's Most Distinctive Prayer
Chile Community Leaders 'Horrified' by Treatment of Israeli Envoy
Over 120 Countries, but Never Israel: Queen Elizabeth II's Unofficial Boycott