The World According to Erdogan's Fans
Despite his mass purge of supposed rivals, supporters say the Turkish leader – whose AKP party just launched a reform that would leave him in office until 2029 – has done much for human rights and economic development.
Supporters of President Recep Tayyip Erdogan in Istanbul's Taksim Square, Aug. 10, 2016.
Credit: Osman Orsal/Reuters
Turkey's ruling Justice and Development Party has launched a process to further expand the authority of President Recep Tayyip Erdogan and possibly extend his term until 2029.
On Saturday the party, known as AKP, submitted a proposal to parliament to amend the constitution in order to grant the president executive authority to appoint ministers and other officials, among other things. After its anticipated approval by the 550-member parliament, the proposal will be put to a referendum; if passed, will go into effect in 2019.
>> Get all updates from Turkey: Download our App, sign up to Breaking News Alerts, and Subscribe
In the last election, in 2014, the Turkish public stood by Erdogan, despite the criticism he usually attracts from the international community. Government supporters say the criticism has become so loud that it is drowning out Ankara's true voice – which led to the founding, among other things, of the English-language Daily Sabah ("Daily Morning") newspaper, in Istanbul.
Since its establishment two years ago, the paper has been called the "government's mouthpiece" and "Erdogan's platform." However, editor Serdar Karagöz told Haaretz in a recent interview in Istanbul, "No one tells me what to do, and I can say whatever I want. They say that Turkey is sliding toward dictatorship and limits free expression, but it's not true. I work at this newspaper and I support the present government because that's what I believe in as a totally free and independent person."
Karagöz, and apparently many of his countrymen, agree that anti-government criticism dictates the tone in the foreign media, but doesn't accurately reflect the sentiment on the Turkish street.
"Sometimes foreign journalists have come here," the editor explains, "and then when I read their stories I saw how they quoted me in a certain way in order to fit a certain agenda – the anti-Erdogan bon-ton."
"There's a certain group [in Turkey] from which the foreign press draws most of its reports and it's largely a secular, leftist group," explains Enes Bayrakli, of the nonpartisan SETA Foundation for Political, Economic and Social Research, in a phone interview.
Ankara-based SETA is perceived as a pro-government think tank; some would also call it a "government mouthpiece."
"Since the 1980s, a more conservative elite has emerged," Bayrakli observes. "Despite this change, access to the foreign media is still in the hands of the old elite. And so it mainly represents the views of this group."
Asli (who preferred not to use her real name), a university student in Istanbul who comes from a family that has traditionally supported Erdogan and AKP, is part of what can be termed a new elite in her country. She notes that her aunts had to give up certain opportunities, such as attending college, because of the ban on women wearing head-coverings in public that was imposed when Turkey became a secular state in 1923. They had to choose between educational opportunities and religion. But under Erdogan, Asli says, she was allowed to enroll wherever she wanted, and she wears a hijab when she attends class.
Asli's father, a Kurd, also supports Erdogan, despite traditional Kurdish opposition to the leader. He was won over by the economic improvements Erdogan has spurred, she says.
"You could say that 90 percent of those who voted for Erdogan did so for practical reasons," says Bayrakli. "Before he started his political career as mayor of Istanbul, there were water and electricity breakdowns every day, and mountains of trash that became a source of explosions and fires. Since he entered politics, we've seen economic development that surpasses anything we ever saw before."
Bayarkli adds that only about 10 percent of Erdogan voters can be considered passionately ideological supporters of his policies.
Surveys by the Turkish Metropol research institute show that in 2012, Erdogan was backed by 71 percent of the public. Before the last election, that figure dipped to 52 percent, and subsequently, less than half of the public voted for him. But since the failed coup d'état attempt by military elements last July, support for the president has gone back up, and now stands at 67 percent.
"He's the best possibility there is," says Mehmet (also a pseudonym), another student in Istanbul. "What are the alternatives? There's the Kurdish HDP, which I associate with Kurdish terrorism. The nationalist MHP party has no reasonable candidates, and the CHP party worships a Kemalist ideology [a reference to Mustafa Kemal Atatürk, founder of the Republic of Turkey] that's no longer relevant, and it's not a stable party. So we're left with the AKP as the most practical choice. Their ideas are more realistic, their government is stable and you can trust them."
'Fighting for the future'
Whether due to ideology or practical considerations, multitudes turned out for mass demonstrations in support of Erdogan after the failed coup, and foreigners covering the spectacle were astounded by what looked to them like an exaggerated personalty cult – something reminiscent of fascist regimes.
"These are people who were fighting for their future," Bayarkli says now.
Nor was Erdogan's particularly sharp reaction to the attempt to topple him, a response that was widely criticized around the world, perceived negatively by supporters. The president accused Fethullah Gülen, the Turkish cleric now living in exile in the United States, of staging the coup, and he launched a purge against Gülen's Hizmet ("the Service") movement.
Hizmet is perceived by some observers to be a relatively modern, moderate Islamic movement, and is depicted as such in foreign media outlets. But for many Turks who dislike the controversial organization, the absence of any open, public discourse about it shows a disconnect from reality.
In Turkey, Gülen's movement is often considered to be a cult whose aim is to worm its way into as many institutions as possible, so that it will eventually be able to seize power. Quotes from the exiled cleric's speeches, documentary films and numerous media reports have reinforced this view and influenced public opinion.
Over the years, relations between Hizmet and the government in power have gone through ups and downs. There was even a time when ties were good and there was much cooperation between the two. Gülen, who moved to the U.S. in 1999, was tried in absentia for ostensibly extremist religious comments and convicted, but that ruling was overturned by the Erdogan government.
All that changed in 2013, however, when a corruption affair involving Erdogan's associates threatened to embroil the president as well. Erdogan declared that the "corruption scandal" was really staged by people who envied his success, referring to Gülen's movement, a good number of whose members served in the police. In 2015, Hizmet was declared a terrorist organization whose aim is to topple the government.
Despite the fact that foreign media and political observers have been amazed at the purges of critics that Erdogan has been spearheading – and even calling them the sign of a slide into dictatorship – apparently, many Turks have been sighing with relief. For many the president is at long last getting rid of the "cancer," as he's called Gülen's movement.
In recent months, about 100,000 individuals have been arrested or suspended from their jobs – including teachers, academics, judges, soldiers, police officers, civil servants and more. Most of these actions have targeted those considered by Erdogan and his colleagues to be supporters of Gülen.
For his part, says editor Karagöz, "I don't say it's not possible that mistakes were made, and innocent people were hurt, but we're a democratic country and our democracy is strong. Whoever is innocent will ultimately get justice. You think these firings bother the ordinary man on the street the way they bother the foreign press? Not at all. The ordinary guy on the street is glad to finally be rid of this trouble."
Gülen under fire
There are people who have devoted a lot of time over the years to exposing the "dark sides" of Hizmet. On YouTube, there is a video from the 1980s in which Gülen calls on his people to work their way into key positions so they can take over Turkey's establishment. Gülen has said that his words were taken out of context in this and other clips.
Local media have also reported on various esoteric customs of Gülen supporters. A plaster sculpture of his hands was found in one of his movement's schools, in western Turkey, shortly after the coup earlier this year. According to reports, supporters kissed the hands to express their loyalty to the leader.
Other odd reports – which have only appeared in local Turkish-language media – describe "souvenirs" that were given or sold to believers, such as locks of hair or fingernail clippings from Gülen; there was even a story of about a follower who ostensibly ate a napkin with which he had wiped his face. Other items have described pressure put on students in his schools to join the movement in an active way, and harassment of those whose refused.
Even if the various theories about Gülen's movement are true, it's not clear how many believers are involved. Those who see Hizmet as a cult that threatens to take over the country also realize that many of its supporters are simple folk with good intentions, who have been led astray to blindly obey their exiled leader.
If this is so, SETA's Bayrakli is asked, was it right to fire 100,000 people on the basis of flimsy evidence such as opening an account in a bank that's somehow connected to Gülen, or teaching in a school that has some tie to Hizmet? How accurate were the purging lists?
"Human rights organizations love to say that these purges were a violation of human rights," says Bayrakli, "but really, it was an opportunity for others to reclaim their rights. The Gülenists had infiltrated the system to such a degree that it hurt those who were not in the Gülen movement.
"The Gülenists," he asserts, "would get into the governmental institutions and bring their friends along. There have been places where if you weren't a Gülenist, you had no chance to survive."
Click the alert icon to follow topics:
SUBSCRIBERS JOIN THE CONVERSATION FASTER
Automatic approval of subscriber comments.

NOW: 40% OFF
ICYMI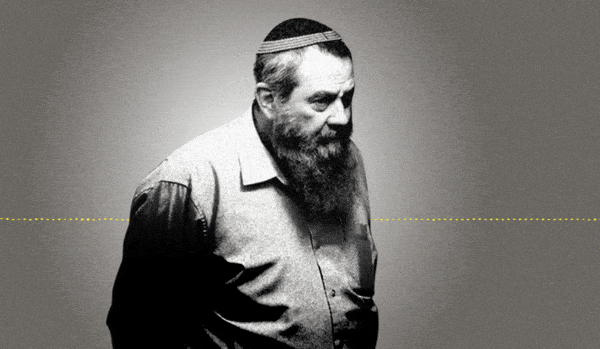 Jewish Law Above All: Recordings Reveal Far-right MK's Plan to Turn Israel Into Theocracy
Why I'm Turning My Back on My Jewish Identity
Down and Out: Why These New Immigrants Ended Up Leaving Israel
The Reality Behind 'The White Lotus' Sex Work Fantasy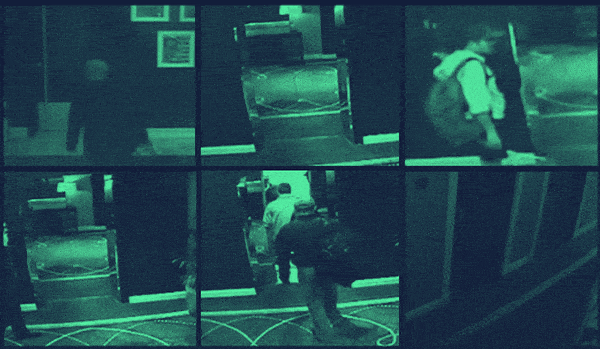 This 'Dystopian' Cyber Firm Could Have Saved Mossad Assassins From Exposure
Comeback Kid: How Netanyahu Took Back Power After 18 Months in Exile