The World Celebrated Kurdish Women's Fight Against ISIS. Now It's Silent as They're Raped and Tortured
A recent UN report revealed an increase in sexual violence against women and girls since the Turkish military operation began in the Kurdish enclave a year ago. Some Kurds say their current lives are no better than when ISIS was running amok
Women soldiers from Syria's Kurdish Women's Protection Units (YPJ) in Rojava, Syria.
Credit: Jade Sacker / NurPhoto / AFP
A year has passed since Kurdish politician Hevrin Khalaf was murdered along a highway in northeastern Syria, the 34-year-old dragged by her hair, beaten and shot to death by mercenaries. Photos of her mutilated body later emerged on social media, in what many said was a clear message from Turkish-backed forces in the region: this is the price Kurdish women who've fought for liberation will pay.
"Those were really difficult days," Evin Swed, a spokeswoman for Kongra Star – a confederation of women's organizations in the Kurdish enclave – told Haaretz, reflecting on the death of her friend. And things have only deteriorated since then, she adds. "Hardly a day passes without hearing news of kidnappings, rape, forced marriages and the killing of women," says Swed, speaking from the border city of Qamishli.
A recent UN Human Rights Council commission of inquiry on Syria highlighted an increase in "sexual and gender-based violence against women and girls" in Syria in the first half of 2020. The report documented that at least 30 women in the Kurdish town of Tal Abyad had reportedly been raped in February alone.
"A former judge confirmed that Syrian National Army fighters had been charged with rape and sexual violence carried out during house raids in the region. However, none had been convicted, but rather had been released after a few days," the report noted.
Since 2019, Kurdish women throughout the region have faced "acts of intimidation" from Syrian soldiers, "engendering a pervasive climate of fear which in effect confined them to their homes," the UN report added.
Public life for women in the region has become "unlivable," sums up Dilar Dirik, a Kurdish activist and researcher at the University of Oxford.
Female kidnappings have become so common that the Missing Afrin Women Project launched a website in early 2018 to track reports of disappearances in the town of Afrin: 6,000 abductions have been recorded since May 2018, including 1,000 women, a Kongra Star report claimed in August.
'Dishonoring' women
In the days following the decision by U.S. President Donald Trump to withdraw troops from northeastern Syria last October, Turkish-backed forces surged into the Kurdish enclave with the stated aim of creating a 30-kilometer (18-mile) "safe zone" along the border with Turkey. Turkish President Recep Tayyip Erdogan determined to clear the area, which he describes as a terrorist hot bed associated with the Kurdish Workers Party (aka the PKK), which both Turkey and the United States deem a terror group.
For the hundreds of thousands of Kurds living in the roughly 100 kilometers stretching from Ras al-Ayn to Tal Abyad, the reality on the ground has reportedly become more nightmarish by the day. Ground-shaking booms followed by billows of smoke from airstrikes, shelling and car explosions have become the norm. Reports of abductions, rape, torture and murder from local human rights groups continue to pour in. The Islamic State is said to be making use of this power vacuum and is reportedly resurgent in the region.
Swed alleges that the Turkish forces "target women in particular, which was evident in the brutal attack on martyr Khalaf." In the year since the murder, incidents of gross violence against women have turned into what Kurdish activists and officials decry as a full-fledged campaign of sexual assault and targeted assassinations of prominent female figures.
In June, for example, an alleged Turkish drone attack killed three women – including well-known women's rights activist Zehra Berkel – in the village of Helincê, just outside Kobane. "With its attacks on female politicians and pioneers, the Turkish state aims to destroy our hope and our will," Zehra Berkel's sister, Delia Berkel, said in a subsequent video message. "We do not give the enemy the pleasure of saying that it killed a Kurdish woman or politician and thus destroyed the whole women's movement," she added.
That attack "was interpreted in a very symbolic way, because Kobane is where most people first heard about the Kurdish women fighters taking up arms against the Islamic State," Dirik says – referring to the Women's Protection Units (YPJ) who fought alongside the male People's Protection Units (YPG) in the Syrian Democratic Forces that allied with the United States in the fight against ISIS between 2015-2019.
Officials in the Kurdish Rojava enclave in northern Syria, all told Haaretz that Turkey is systematically targeting women activists and politicians who have been at the forefront of political organization there, using the justification that it's "neutralizing terrorists." Many of the female victims have also reportedly been mutilated with photos of their bodies displayed on social media. "It's one thing to kill someone in war, but what's happening here is they go and strip the body of the dead woman naked and then film and circulate it," Dirik alleges. "It's to say: Look, we're dishonoring the woman here," she adds.
The perpetrators are not Turkish soldiers, explains Prof. Dror Zeevi from Department of Middle East Studies at Ben-Gurion University of the Negev, Be'er Sheva. Rather, they're "jihadists who slowly transformed into mercenaries" at the service of Turkey, he claims.
Given the prominence of Kurdish women not only as politicians but as fighters, "the jihadists hate what they represent – and this is a type of payback or vengeance," adds Zeevi, referring to the use of sexual violence.
"Part of the incentive is the money and part of it is turning a blind eye to the abuses that go on there," says Will Todman, associate fellow in the Middle East program at the Center for Strategic and International Studies, a think tank based in Washington. Sending in Islamist factions with the allure of the spoils of war also absolves Turkey of direct responsibility, Zeevi points out.
Growing Turkish influence
The rise of the female leadership in Rojava, as part of a local "feminist revolution," was often described in international media reports as one of very few bits of good news to emerge out of the Syrian catastrophe. But now that development is under threat. The Kurdish women fighters, Dirik says, had sought to liberate not only Kurdish women but all women living in northeastern Syria. They created a vital sense of sisterhood after the trauma of ISIS, and are now being terrorized and brutalized once again by the Turkish-backed military operation, she notes.
In towns previously hailed as egalitarian spaces featuring cooperation among Kurds, Arabs, Syriacs, Armenians, Yazidis, Turkmen, Christians and others, Turkish flags now fly from many buildings and images of Erdogan adorn the walls. A Turkish curriculum has been imposed in schools and Turkish-backed commandos are reportedly instituting Sharia (Islamic law), imposing forced conversions, veil-wearing for women and administering gender segregation.
Activists on the ground, displaced residents, the UN and other human rights groups say "the language of the region is now Turkish and Arabic, and all Kurdish signs have been removed," Washington-based Kurdish affairs analyst Mutlu Civiroglu tells Haaretz. "Cemeteries, shrines and holy places are being destroyed by these groups," he adds, referring to reports from the groups including the Syrian Observatory for Human Rights.
Todman, meanwhile, observes that the region now has "Turkish post offices, Turkish road signs, campuses of Turkish universities, people now being paid in Turkish lira and other incidents of growing ties between those areas and Turkey. That sets Turkey up for a longer presence there, and it's certainly part of its plan to insert itself," he says. "Part of it is also about having a chip to play in bargaining [over] the future of Syria," he adds.
In many ways, the encroaching Turkish influence is twofold, Todman argues. First, as part of a greater push for Turkey to assert influence in the region (and as seen elsewhere in the likes of Kurdish Iraq, Libya and, more recently, Nagorno-Karabakh); and second, in an attempt to muffle the power of the Kurds, which it has long seen as a security threat, he says.
'Sunnifying the border area'
Loqman Ehme, spokesman for the Northern and Eastern Syria Autonomous Administration, charges that "the Turkish occupation is similar to ISIS." According to Ehme, Turkish-backed forces have destroyed hospitals, schools, water pumping stations and agricultural equipment, and seized local residents' property.
In August, water flow from the Allouk water station in the province of Hassakah – the main water source for some 460,000 people, according to the UN Office for the Coordination of Humanitarian Affairs in Syria – was reportedly cut off for 10 days. This was said to be the eighth-such incident since the Turkish military operation began last year, leaving tens of thousands of residents of Ras al-Ayn without water in the summer heat and amid spiking COVID-19 infection rates. Turkey said the cuts were due to maintenance work.
All of these alleged tactics are employed in "order to push the Kurds away from the border," says Nir Boms, a research fellow at the Moshe Dayan Center at Tel Aviv University. "It's not just to 'Turkify' but to 'Sunnify' the northern border, so there'll be a buffer between Rojava and Turkey."
A combination of fighting and property extortion has already reportedly led to demographic change, which a German Kurdish activist, Gulistan, calls a "weapon to resettle jihadist families."
Some 200,000 residents of Rojava were displaced last year due to the Turkish military operation, while another 300,000 were displaced in 2018 during the Turkish assault on Afrin, according to a Kurdish-run organization, the Rojava Information Center.
Families of mercenaries have moved in where the Kurds used to reside, Civiroglu, Boms and Todman all say. While some Kurds have decried an alleged policy to ethnically cleanse the region and replace Kurds with Sunni Muslims, there's no exact data on the region's demographic shifts. Nevertheless, Kurdish analysts like Civiroglu say the sentiment on the ground is that "the goal is to erase the identity of Kurds totally."
With no end to the Turkish operation in sight, many Kurds who sat in communes and government committees are trying to organize where they can, with some decision-making bodies continuing to meet from displacement camps.
Men and women have also organized local rallies and protests as well as global movements, including RiseUp4Rojava and Women Defend Rojava, calling for international solidarity with the Kurds.
Todman predicts that despite the ongoing military operation, the experience of "semi-autonomous rule in northeastern Syria will have only stoked Kurdish aspirations to continue to determine their own future and to be able to rule themselves." For Kurdish activist Gulistan, this remains the one bright spot in a dark time: "What they cannot kill or deny is that the people are really political and really willing to do anything, and this will be a big strength despite the bad situation."
SUBSCRIBERS JOIN THE CONVERSATION FASTER
Automatic approval of subscriber comments.

NOW: 40% OFF
ICYMI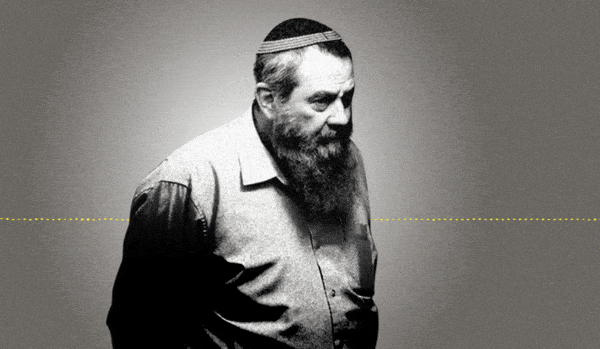 Jewish Law Above All: Recordings Reveal Far-right MK's Plan to Turn Israel Into Theocracy
Why I'm Turning My Back on My Jewish Identity
Down and Out: Why These New Immigrants Ended Up Leaving Israel
The Reality Behind 'The White Lotus' Sex Work Fantasy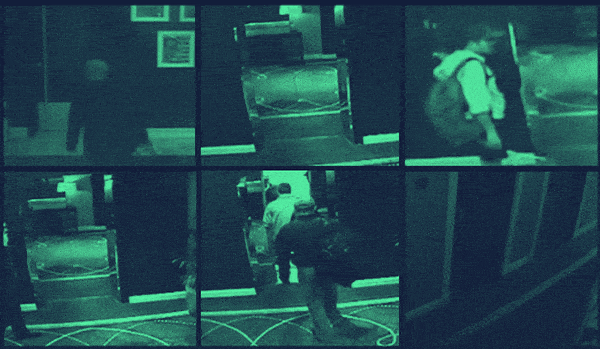 This 'Dystopian' Cyber Firm Could Have Saved Mossad Assassins From Exposure
Comeback Kid: How Netanyahu Took Back Power After 18 Months in Exile